Have an unused room in your home? Rather than stuffing it with junk and boxes, how about turning it into usable space? Creating a guest bedroom means that friends and family can stay over (without having to sleep on the sofa!) You can go as simple or fancy with it as you like, but either way there are a few essentials that will make it as comfortable as possible. Check out these five tips for creating a guest bedroom that people won't want to leave.
A Comfortable bed
Forget about the wonky old camp bed or blow up mattress you have hanging out in your attic, just as you would choose a comfortable bed for yourself you should choose one for your guests too. A memory foam mattress will suit most people, they offer the most support and also alleviate allergies so are a good choice for guest rooms. A DIY headboard makes a good project that you can probably complete in just one afternoon. Finish off the bed with clean and cosy sheets, a good quality duvet and plush pillows.
Storage Space
Guests will need somewhere to unpack their things and hang up their clothes, and so sufficient storage space is a must. But why buy ready made furniture when you can build your own or hire a handy man for those pesky jobs? Custom built furniture will be a perfect fit for the space you have, which is particularly useful when guest bedrooms tend to be on the smaller side in the majority of homes. Plus you can put your carpentry skills to the test, most simple pieces of furniture don't require too many tools so aside from the wood you probably already own everything you need. There are loads of ideas for projects online so have a scour through and decide what will work in your space.
A Tray of Essentials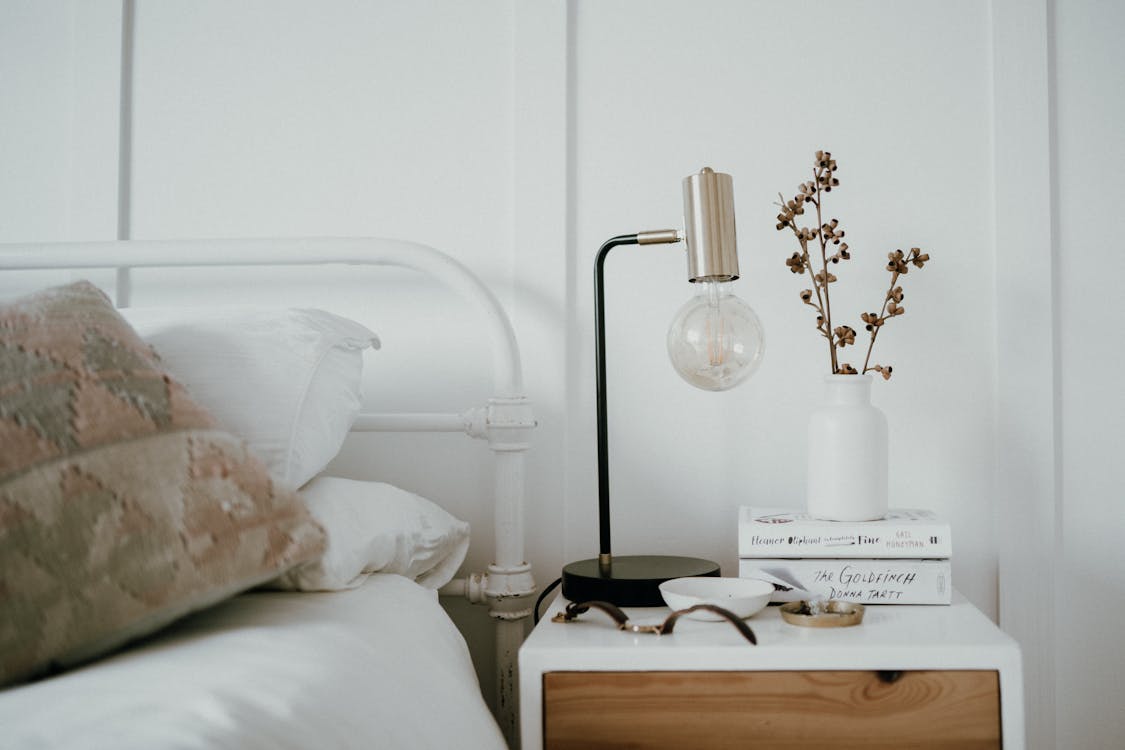 [Photo courtesy of Taryn Elliott/pexels.com]
Leaving out a tray of essentials can make all the difference in making your guest's stay as pleasant as possible, plus it shows you've really thought about them. A bottle of water, some snacks and some toiletries are a good start. You could even consider a universal phone charger and a couple of books as well. Don't forget to leave them the code to the wifi! You could make the tray yourself or even upcycle an old one; lining it with decorative paper and adding a perspex sheet over the top is a quick way to tie it in with the rest of the decor in the room.
Blackout Blinds
Blackout blinds are an obvious choice, your guests aren't going to get much sleep with car headlights and lampposts shining through the window at night. You can create blackout blinds yourself with some thermal blackout fabric, a sewing machine and a blind kit. Slatted vertical blackout blinds are another good option, as then your guests are able to adjust them to their own personal preference. Adding some curtains over the top will really finish off the window area.
A Neutral Colour Scheme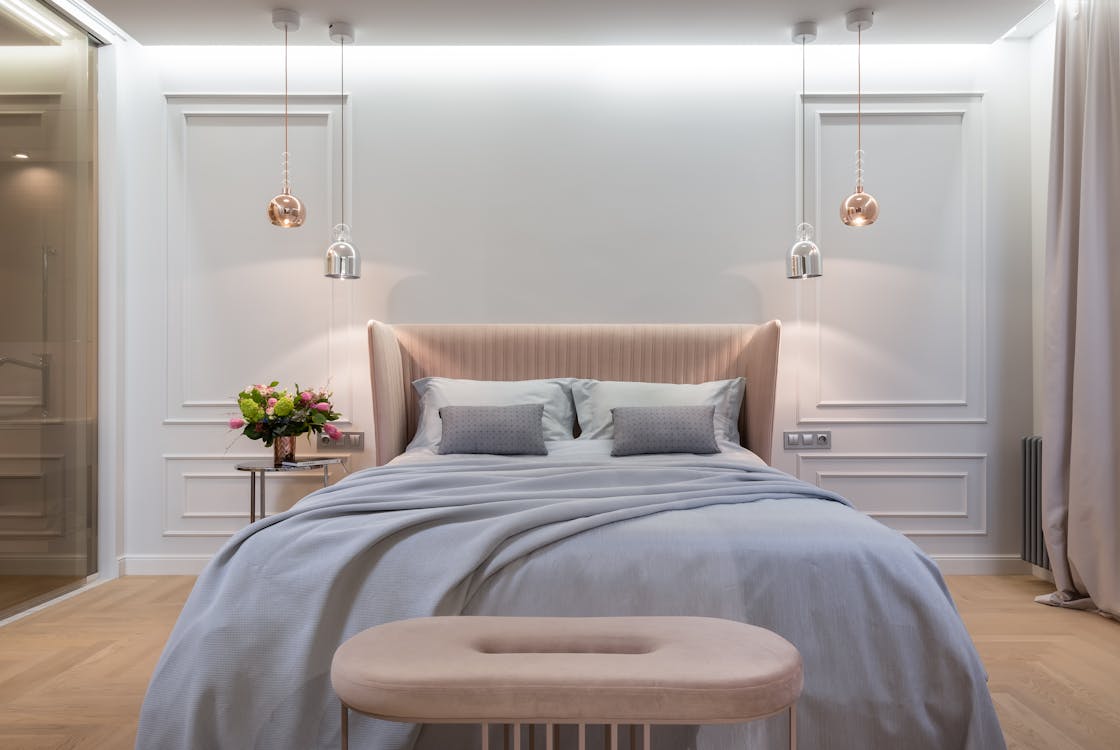 [Photo courtesy of Max Vakhtbovych/pexels.com]
Regardless of your personal tastes, keeping a guest room neutral will mean it appeals to everyone. Light, neutral shades will keep the room looking bright and airy, and make it appear larger. You could add a few colourful touches with homemade cushions and throws- but try not to go overboard and overwhelm the space with your own personal treasures.