Roof terraces are becoming increasingly popular, mainly due to their many advantages. These roofs are visually appealing, increase social cohesion, and, most importantly, offer a range of different ecological benefits. It is an opportunity for new ecosystems to develop and thrive, it reduces pollution and it helps people to lower their carbon footprint through the insulating properties. Nowhere is the need to be eco-friendly more acute than in large cities such as London. Although various efforts and initiatives have been put in place to lower air pollution and smog, more needs to be done. The following London roof terrace examples are incredibly important in terms of achieving those eco benefits so desperately needed in high-pollution areas.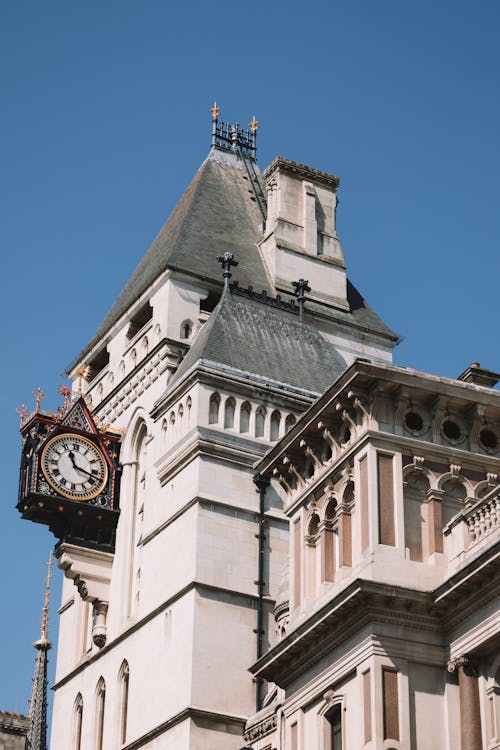 [Photo courtesy of Joaquin Carfagna/pexels.com]
London Roof Terrace Examples
1 Poultry, which is found near Bank Junction. The building itself is reasonably new, having been completed in 1998. The roof of 1 Poultry houses a restaurant and a highly intensive green roof. Various beds are included in the design, which contains shrubs and trees. Furthermore, there is a stunning pergola covered in wisteria and grapes. Crab apples have also been planted in the garden. The roof also has a grass area surrounded by clipped hedges.
107 Cheapside, which is in the same district as 1 Poultry, has taken a slightly more simplistic, smaller approach. Rather than having an accessible roof that can be enjoy by guests, it has installed a sedum blanket on the main roof for insulation purposes. Furthermore, at two lower levels, a range of planters have been installed.
10 Queen Street Place is another great London roof terrace example. This building is near Cannon Street Station, an area notorious for pollution. On the fourth floor, it has a very large roof area with views of St Paul's cathedral. It has an intensive green roof that has been made to look like a park. It has substrates, planters, grass, timber surfaces and more. It is a wonderful place to relax and enjoy the views of London.
150 Cheapside is at the foreside of St Paul's, and the balcony of the Stone Gallery actually overlooks the property. It has a very large sedum area and minimal plant equipment. It also has photovoltaic systems for added eco benefits. Furthermore, there is space for planters at a lower level, which is also used for entertainment.
201 Bishopgate, which is in the east part of the City of London. It is a brand new building that features not just a green roof, but also a green wall. It uses a mixture of Boston ivy and native ivy. The particular focus for this building was on biodiversity.
These are just a few of the many examples of green roofs in London. It adequately demonstrates how much can be achieved with limited space and how important these developments are in terms of creating clean living solutions. Pollution in London is incredibly high, and these roofs and walls have the ability to significantly reduce that.