Browsing Category: "Home and Gardening"
Farming and gardening is my father's past time,  he is semi-retired in doing construction and carpentry jobs hence it was already too heavy and too delicate for him to climb in higher elevation especially he was already in maintenance because of his high blood pressure. Semi-retired because there are times his old employer asked him at times to fix small things in their house.
Growing pineapples requires significant time and commitment, it can be an exciting home gardening and culinary project. It is almost pineapple season and my father has some pineapple plants, he already harvested twice and don't think too much about the harvest, because there were only two pineapple heads each harvest (hahaha), my father harvested them earlier before the thieves could harvest them.
The first harvest, we ate the big one and the smaller one was given away, while the second harvest both the pineapples were given away.  My father's pineapple started from from few plants, and they multiply after my father planted the pineapple crown, as you can see above one crown was already taken away from the fruit and it will be ready for planting, all you have to do is plant it into the soil.
Backyard gardening has been a long practice at home, I grow up with it and our home garden became one of my play ground growing up as my parents tasked me to water our vegetables in the garden every afternoon. The garden supplies us fresh fruits and vegetables, yes it saves us buying from the local market.
Today, there is no more space to do backyard gardening so my family opted in planting vegetables and fruit bearing shrubs in plant bags, used cans and pots.  We have planted eggplants, chili peppers and even strawberries in plant bags, it has been two years since our family grow strawberries at home, the strawberries usually bear fruit during summer months specifically April, but this year as early as February the strawberries had fruit already to my friends amazement when I uploaded a few photos of them in Facebook.
Growing strawberries at home can be incredibly fun and rewarding, they are among the only fruits that suitable to grow in small spaces as they don't grow that much, you can even plant them in window planters, or plant bags and pots like what we do at home. Homegrown  strawberries taste better than those we can find in grocery stores —they're simply delicious.
There are few ways to plant and grow strawberries, our strawberry at home we plant them through runners. My mother was given one strawberry plant by neighbor friend and from there, we have collected runner and replant them to plant bags and pots, until we have already have a lot of strawberry plants at home, my mother also handed few strawberry plants to neighbors and relatives for them to grow.
How about you, what do you grow at home?
The coronavirus pandemic forced many of us to be confined into our homes for extended periods of time, but the popular trend of gardening help us greatly to avoid boredom and have positivity at all times.
My father has started planting veggies in our backyard since the start of lockdowns which is summer time in the Philippines, water supply is scarce during this season and watering his plants twice a day became a tedious thing to do, so he asked us to buy a garden water hose to make the watering job easier, my mother obliged to do so because she also needs a reliable water hose in her flower garden.
My father's vegetable garden became a big help for us. It didn't only save us from buying veggies in the market, but it also provides fresh vegetables in our table, and when supply is more than enough to eat, we are able to sell some fresh string beans, okra and eggplants to our neighbors, basically gardening became also a source of income of our family this pandemic.
Well, if you didn't yet have a garden at home, you should start planting now because according to experts, gardening reduces depression, anxiety, obesity and heart disease as well as increasing life satisfaction, quality of life and sense of community and if you are looking for the best garden hose for your gardening project, buying Eley Hose and the Eley Hose Reels is more than worth it, it has the ability to resist kinking due to its strong inner core and polyurethane material. Polyurethane is one of the strongest and most durable materials for a garden hose, visit eleyhosereels.com for more details and information.
There comes a time in everyone's life where they need to sit back and take stock. It's called relaxing, and it's a major part of keeping a healthy and balanced life. Some do it by jetting off to a sandy location that is full of golden sand, whereas others prefer a massage and a rub down (not that kind!). The choice is yours because relaxation is an individual thing. Saying that, if you have a garden, there is no better place to unwind and hide from the rigours of life. If they have these calming features, the garden is even better than a holiday!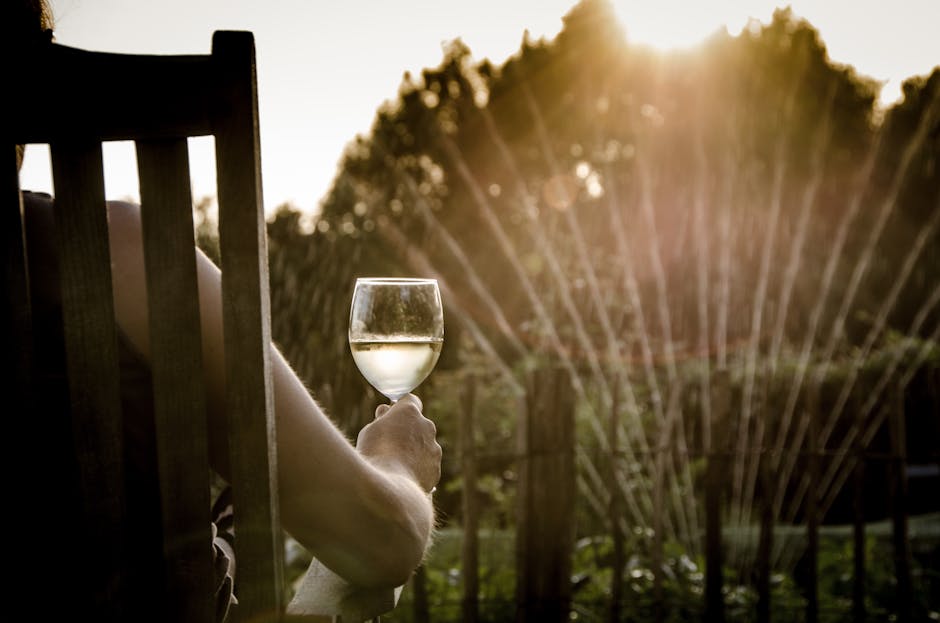 [Photo courtesy of Skitterphoto/pexels.com]
Comfy Seating
Lots of people go for style over substance when it comes to garden furniture. It's not because they prefer to sit in a nouveau riche chair that resembles a sparky's leftover materials. Nope, it's because they're trying to show off to the neighbours and the rest of the neighbourhood. There is something to say for looking the part, especially when you want to get one over on a snobby busybody.  However, if your main goal is to relax, you have to put these petty squabbles behind you. Instead, you must opt for a comfy seat where you can sit and enjoy the beauty of summer. One that you just sink into is perfect.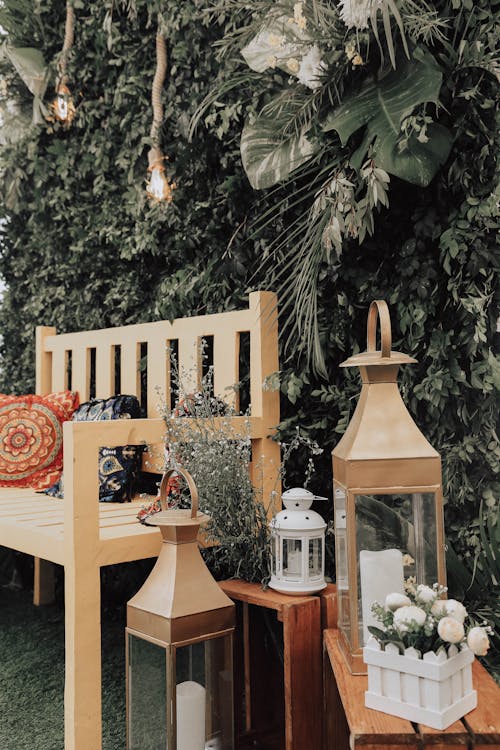 [Photo courtesy of Abie ZeroSix/pixabay.com]
Water Feature
Did you know that some people listen to whale noises to help them sleep? Not because they have an obsession with whales, although they might. No, it's because the sounds of running water and giant squeaking mammals is reminiscent of peace and quiet. Apparently, it's no joke either. Running water does calm down the average person, which is why you need a water feature. A company like Swell has a vast range of products, so there's no need to worry about the cost or style. All you have to fret over is being too relaxed. Oh, and the odd aquatic animal popping up out of nowhere!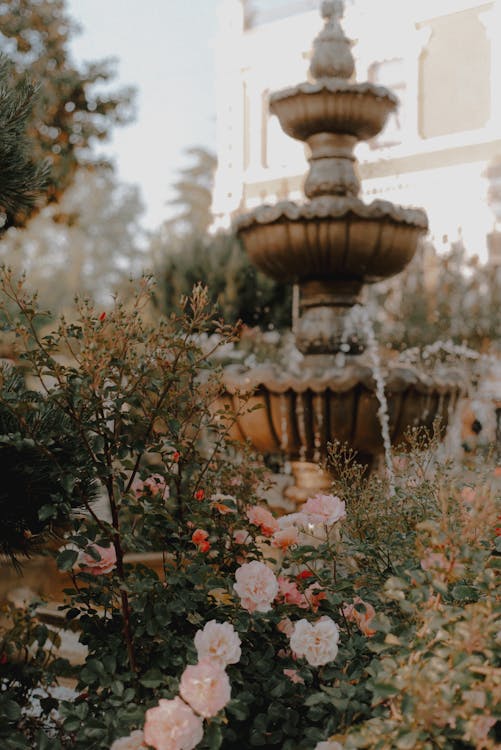 [Photo courtesy of ROMAN ODINTSOV/pexels.com]
Wind Chimes
Just like the sounds of water puts people at ease, so does the sound of wind. Not the gales that whistle through the trees and nearly pull up the house's foundations. That kind of wind is a warning signal is ever there was one. And, neither is it the wind that human beings pass even if they deny it to the death. This kind of wind is a gentle breeze that is synonymous with summer. But, instead of letting it gently tickle your face while you survey your kingdom, you can make music. Yep, a wind chime uses the energy of the breeze to create a relaxing, and quite catchy, tune.
[Photo courtesy of Jina Lee/wikimedia.org]
Natural Focal Point
A perfect natural focal point is an old tree that has been on the property longer than the building. The reason it's good for taking the edge off life is that it allows you to drift off into the abyss. Not literally, but metaphorically speaking. You sit there, you stare, and you lose yourself in your thoughts. Everyone does it from time to time, and it's an ideal mechanism for winding down.
Relaxing is essential, and the garden is the ultimate place to start.   
There are lots of improvements adults can make to their gardens to encourage their kids to spend more time outside. Now is the best time to create your plan because you have a few months to get the backyard ready for the summertime. There are some suggestions below that you might like to consider, and you can always conduct some extra research online if you need some inspiration. When all's said and done, most kids spend too much time sat in front of the television these days. With that in mind, you need to work hard to turn that situation around.
[Photo courtesy of Jesper Sørensen/flickr.com]
Create a fun play area
When it comes to creating a play area in the garden for your kids, the possibilities are endless. You could purchase swings, slides, and lots of other equipment to make the outdoor space seem exciting to the little ones. Of course, you might have to employ the services of an affordable tree arborist if you don't have enough space at the moment. Once you remove all those unwanted trees; you can start turning your backyard into a thrilling activity hub where your loved ones can spend time with their friends. Again, if you need some extra inspiration; just look through Google images.
Start growing fruit and vegetables
Most children find mother nature fascinating, and so you could spark their imagination by growing some fruits and vegetables in your garden. Your kids will love learning about the plants and caring for them as they grow. The best thing about that idea is that, in a few month's time; you can sit down at the dinner table and enjoy some organic produce. Put your kids in charge of watering the plants and ensure they take an active role if you want the best results. Who knows? Maybe you'll inspire them to take up an agriculture hobby or something similar? Stranger things have happened!
[Photo courtesy of Ricardo's Photography/flickr.com]
Bring wildlife into your garden
There are lots of steps you can take if you want to bring some wildlife into your garden for the kids. Firstly, you need to secure the land to ensure your neighbour's cats can't get into the backyard. That should encourage more birds to land and eat from your feeders. You could also dig a small pond if you wanted to attract frogs and tadpoles. Some people choose to build chicken coops and benefit from fresh eggs every morning. The idea is just to make the backyard seem as vibrant and alive as possible.
If you put those suggestions into practice; there is a decent chance your kids will peel themselves away from the TV screen a little more often. Just be sure you spend lots of time in the garden as a family when the weather improves. Building a brick barbecue is a wise move because it will mean your family can enjoy a few meals outside during the summer. You might also think about adding some waterproof outdoor speakers, so you have some entertainment in the backyard. Just create a plan and work out your budget before the spring.
As a homeowner, you probably keep your house clean and tidy and looking great. But can you honestly say the same about your garden? So many people ignore what's going on in their garden, and that's often because they don't know how to tackle those kinds of outdoors challenges. Well, it all starts with getting the right equipment and learning how to use it. Here's more information on all the garden tools and equipment every homeowner should have.
Well-Designed Garden Pruners
Pruning is something that all gardeners must to do keep their plants as healthy as they can be. Make sure you have some well-designed pruners that you can use and rely on in your garden. It can be tiring for your hands, so it's best to use pruners that have been designed with this in mind.
Small Weeding and Digging Tools That Are Easy to Grip
Weeding and digging is something you'll probably be doing a lot of in the garden, and that's why you should get yourself some tools that are easy for you to grip. It's not always easy to use cheap tools because they are not designed in a very ergonomic way. That's why you should try to use higher quality weeding and digging tools if you can. It's one of those things that's worth spending a little extra money on.
A Chainsaw for Tackling Unwanted Branches
When you have branches hanging down and getting in your way all the time, it can be very frustrating. Don't just ignore them, though. It's easy to get rid of them when you have the right tools. A chainsaw will help you with this and any other tree problems that might need to be remedied in your garden. It's definitely worth considering. You can buy a chainsaw from this website. It's an investment that will serve your garden well.
Compression Gloves
You're going to need a good pair of gloves to rely on if you want your gardening to be comfortable and easy. You will cut your hands and experience all kinds of problems if you try to garden without using gloves. It's not even worth considering. So, be sure to find yourself a pair of compression gloves that offer that little bit extra padding and keep you properly protected. It might not sound like much, but good gloves can make a world of difference.
[Photo courtesy of maxpixel.freegreatpicture.com]
A Good Lawnmower
Of course, you're going to need to mow the lawn on a regular basis if you want your garden to look great. The lawn is the focal point of pretty much every garden out there. And when you don't cut it correctly, it either gets brown and barren or it gets overgrown. Neither of those outcomes are particularly desirable, so you should upgrade your lawnmower for better results. There are so many high-tech options out there today.
If you own a home with a garden, you want that garden to look great. But it will only look great when you have the right tools and equipment for the task of keeping that garden in check.
Out of all the things you can do to ornament and add life and vigor to your garden, water features stand apart in their own special category. If done right, they can add mystique, romance, fun, and function to any garden at all.
Here's a look at some of the best water features you can include in your garden and their unique benefits.
Pools
Swimming pools are the ideal addition to your garden if you, your family, or friends are interested in having some fun in the sun, and hiring a pool builder to install one might just change your life. Not only does a swimming pool by its very nature suggest a degree of wealth and luxury, but they're also just incredibly versatile in terms of all the different ways you can enjoy them!
With a larger pool, you can get some serious exercise in by swimming laps back and forth. Kids can learn to swim in a pool. Family and friends can have their own water polo tournaments. Or, if you'd prefer, you can just lounge about on a deckchair getting a tan, and jump in when you want to cool off.
Ponds
A pond is one of the most aesthetically pleasing and relaxing garden features out there, and there are many different styles to choose from. Do you want a pond straight out of a European fairy-tale, with lily pads on the surface, flowers on the bank, and maybe some ornamental features at the bottom? No problem!
Or how about you turn it into a traditional Japanese koi pond and sit next to it for some Zen meditation and quiet contemplation on those hectic days?
Fountains
Fountains are a brilliant way to delight and intrigue guests and to create a sense of magic and wonder in your garden. The sky is the limit with how fancy or elaborate you can go with these, but there are a wide variety of options available suited to different budgets.
With a fountain, you can turn your garden into a scene from Renaissance Italy, or a modern, hip environment from the most fashionable city you can think of.
Bird baths
Not only are birdbaths available in a wide array of affordable and classy designs, able to act as a stunning ornament in and of themselves, but they also serve a feel-good purpose.
After all, our little feathered friends need a cooling drink from time to time, don't they?
With a bird bath, you not only decorate your garden, but you also invite the local wildlife in and make them comfortable during their stay. A fantastic way of engaging with your local habitat.
Wells
Wells are an immensely practical item – that is, of course, why they were invented. In the modern day, most of us have the luxury of getting our water from a tap. For anyone who feels like enhancing their own sense of self-reliance, however, it could be worthwhile having your property surveyed, and potentially building a well if conditions allow.
Not only will this be one of the most interesting garden features most of your friends have seen, but a well can also be designed in a variety of classic styles harking back to romantic Bavarian villages.
Everyone wants a beautiful garden in which they can relax and be at one with their own little piece of the great outdoors. The trouble is that very few of us have the time and effort spare to commit to maintaining one. Mowing the lawn, weeding, planting and all of the usual activities necessary for a beautiful garden may be fun and easy over the summer months but when the leaves fall from the trees and the rain clouds come out in force, many of us prefer the creature comforts of the great indoors.
The quandary, then, is how can we put together a garden that is not only beautiful all year round but requires an absolute bare minimum of maintenance. Believe it or not, it can be done. Here's how…
Lose the lawn
A lush green lawn is a beautiful addition to any garden, but it also requires regular maintenance. If you're not prepared for mowing, clipping and weeding on a weekly basis then it may be time to consider the alternatives. Fortunately they can be both beautiful and affordable. Paving your garden gives you absolute control over the look of your garden and with the huge variety of colors, shapes and materials on offer, there's huge scope for customization allowing you to tailor the look of your garden to your own personal tastes. Of course, even the most robust weed control membrane may be breached every once in awhile so it's important to be vigilant and patrol your garden with a bottle of weed killer handy every now and then.
For those who want the low maintenance benefits of paving while still enjoying the ability to plant, gravel lends a Mediterranean style to your garden while allowing you to plant drought resistant plants like lavender. This way you can give your garden some beautiful, colorful flourishes that provide nectar and pollen for visiting insects while also preventing weeds.
However, if you want the appearance of turf, as well as providing a soft, safe surface for your children to play on, a synthetic turf such as Multiturf may offer you the best of both worlds. Synthetic turfs look and feel much like regular grass yet require no mowing or other maintenance. For those who want a neat, lush lawn all year round, synthetic turf is the way to go.
The perfect plants
A lawn free garden will require some plants to prevent it from looking and feeling sterile and lifeless. But since we're looking for low maintenance options, it's vitally important to choose the right plants. Fortunately, there are many beautiful and hardy perennials that will add color and vibrancy to your garden yet expect almost nothing in return. Evergreen shrubs like holly, lavender and daphne are famously reliable though if you're looking for a little more range of color we recommend the 'Jules Verne' peony, the Japanese barberry and ribbon grass.
With a little imagination, a beautiful yet relatively maintenance free garden is not a pipe dream but an affordable and attainable goal.
In our heads, we all love the idea of being out in the garden, enjoying our little slice of the great outdoors. However, the reality is somewhat different if we don't look after our garden and encourage it to be the hub of blossoming beauty that we have dreamed it would be for so long. That is why you need to start your clean up as soon as possible. Yes, everyone with an avid interest in gardening will tell you that spring is the ideal time to get stuck in, but we're here to tell you there's no time like the present.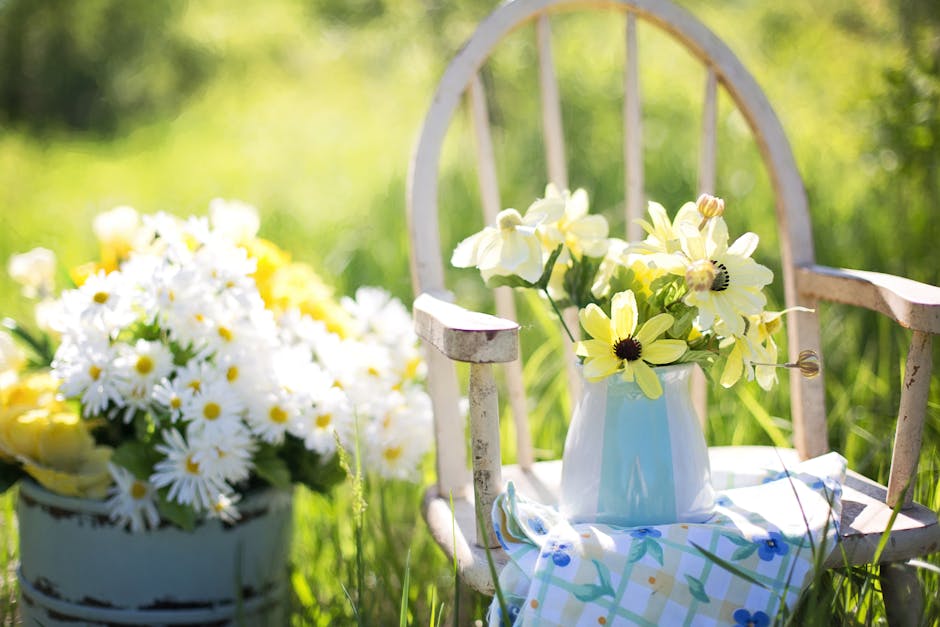 [Photo courtesy of Pixabay/pexels.com]
So, without further ado, here is our list of gardening tasks you should get going with right away. Trust us, by the time spring comes round, you'll be grateful you did.
Love Your Lawn
Nothing oozes beauty like a well-mown lawn, which is why it's so important that you keep on top of it all year round. Mow it, keep it level, fertilize it when you need to, encourage root growth by aerating, scratch at it with a rake, and stay on top of the whole de-weeding, especially when it comes to the white-flowering clover. A healthy looking lawn is the foundation of outdoor beauty.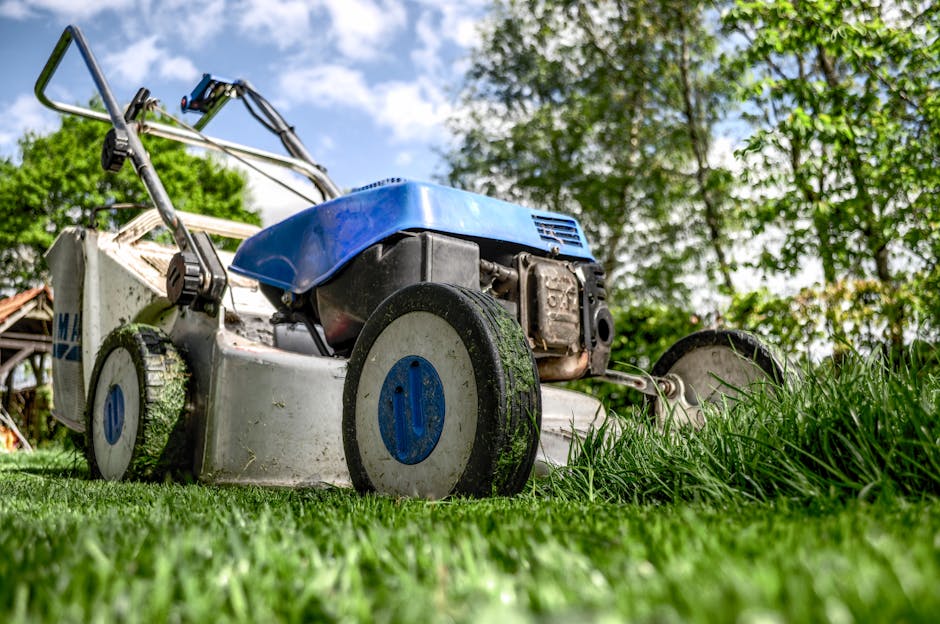 [Photo courtesy of Skitterphoto/pexels.com]
Pruning And Trimming
How you prune depends on what sort of plants, shrubs, and trees are in your garden. But trimming your garden back now is probably the best thing you can do, as it will hold up pretty well between now and Spring. The other thing you should do is sort out any tree removals before fall arrives, which is best done by speaking to someone like www.gordonprotreeservice.com/full-tree-removal. Not only will this improve the sense of space in your garden, but it could also protect your home from the threat posed by dead trees, including stumps.
Weeds And Compost
These are two of those things that are best done in the spring, but there will be no harm done by popping on your proactive weeding hat and going around your garden now. Your best bet is to do this in the morning or wait until the ground is damp, and then pull your weeds and any seedlings that may still be growing. Then add what you clean up to your compost pile ready for use next spring. Planning ahead, that's what we're all about.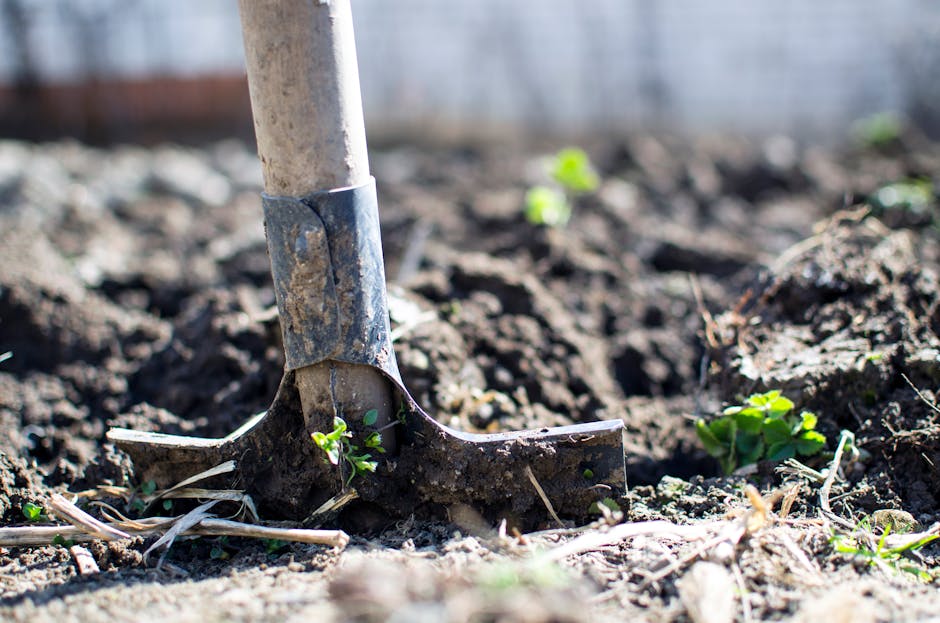 [Photo courtesy of Lukas/pexels.com]
More Mulching
When was the last time you mulched? Spring. Maybe even last year? Well, if that is the case, then you need to set to and start mulching now because so many wonderful things can come off the back of this, as discussed at www.yardapes.com/benefits-of-mulching/. It conserves water (which is needed in summer), cools the roots of the plants (also needed right now), allows food to get to the roots and, yes, also smothers those pesky roots. Basically, your garden deserves to be munched, and you deserve to do the mulching.
Paint And Treat
Your garden fence and decking probably took a bit of a pounding over the winter months, and then took another kind of assault over spring and summer, which is why now is a great time to give your wooden bits and bobs a bit of a revitalization with some painting and treating. This will improve the looks, by bringing back some health and color, but it will also ensure that your fence and patio last that much longer too. Hot sunny days can be just as detrimental as a Game of Thrones style winter, so make sure do your bit.
With the summer in full swing, being able to go out and enjoy the garden is an expected luxury. Your plants are green and flowering aplenty, and your apple tree is dropping fruit by the minute. But how easy is it to keep a garden in this condition? Even moreso, what's with all the hot new trends on the horizon about garden styling? Whether your garden is big or small, or just consists of a few plants next to the window, here are a couple of tips on keeping it special to you.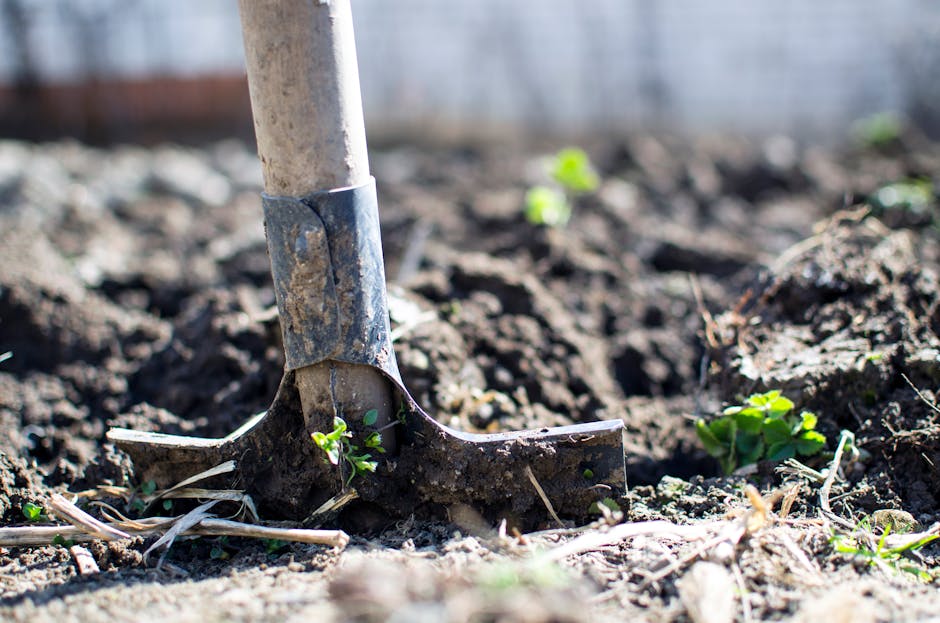 [Photo courtesy of Lukas/pexels.com]
Plant the flowers you want to see
It's good to have a conundrum of colour amongst the greenery of leaves. In your garden, be sure to buy and plant the seeds of flowers you found interesting and pleasing to the eye, instead of based on reviews. If you don't know what the flower is or the logistical side of mixing it with other species, you can do a little research and then design your garden around your own choices.
Sunflowers are a staple of the good garden dream and everyone loves the sight of them. They'll also grow to humongous heights which is always a pleasure to see! Bring back a little of that childhood magic by including a couple of sunflowers next to your shed or at the back of the foliage.
Similarly, planting a few marigolds here and there is an easy task to accomplish. The rich golds and reds you'll be greeted with when you step outside is both rewarding and warming.
If you're environmentally conscious, both of these plants are great for attracting to bees to your eco system! Just be sure to use seed varieties instead of pre-grown plants from garden centres if you're worried about dangerous elements.
Get used to mowing the lawn
Mowing the lawn can seem an arduous task, and having your legs out whilst working on the grass means you're in for quick sting with every strimmed blade. However, mowing the lawn allows you to take pride in your work and a heavier sense of satisfaction when you see how it looks at the end. You know you've grafted hard to enjoy what you have. Buying a lawn mower isn't a hard task really either. Shopping at sites such as Beacon equipment ensures you have an easy way to make a return or exchange if you experience a fault. You want to know you're getting bang for your buck and that your efforts will pay off, so get yourself a warranty and get that summer tan you've dreamed of at the same time.
Having a healthier grass condition means you won't be seeing any of the dry and brown variety any time soon. It's so much nicer to be outside when you're not ashamed of the weeds you have cluttering your space, and will allow your hosting abilities to skyrocket.
Keep your garden special to you by keeping in mind a few practical elements of the care process.