Even though a lot of homeowners focus on refining and redesigning the interior of their houses in order to keep the property value high and to keep up with changing trends in the world of interior design, the truth is that you should never neglect the exterior of your house either. After all, this is the first impression you make on people, as it's the first thing they encounter about your home. An unkempt property may make someone think that you don't really care about your house, and they'll also assume that the inside of the house must look just as bad.
Thankfully, there are plenty of easy ways to maintain the look of the exterior of your home. Continue reading for a few solutions you can implement to spruce it up.
Add Pavers Instead of Concrete
Concrete driveways are unattractive and they can even crack and begin to look even worse over time. As a result, many homeowners are now transforming their concrete walkways, driveways, and backyard patios with attractive pavers that come in a variety of colours and shapes. These blocks are set down into the ground and provide a long-lasting option that will add colour to the exterior of your home and make it look clean and modern. Be sure to properly maintain your pavers with sealer so they'll withstand the elements and continue to look like new for years to come.
Add a Bright Front Door
You can take the door that's currently on the front of your home and repaint it, or instead purchase a brand new one, but making it a bright door is a great way to spruce up the exterior appearance of your home and make it even more welcoming than before. Go with a bright colour, such as yellow or turquoise, to really stand out and make your home appear fun and clean.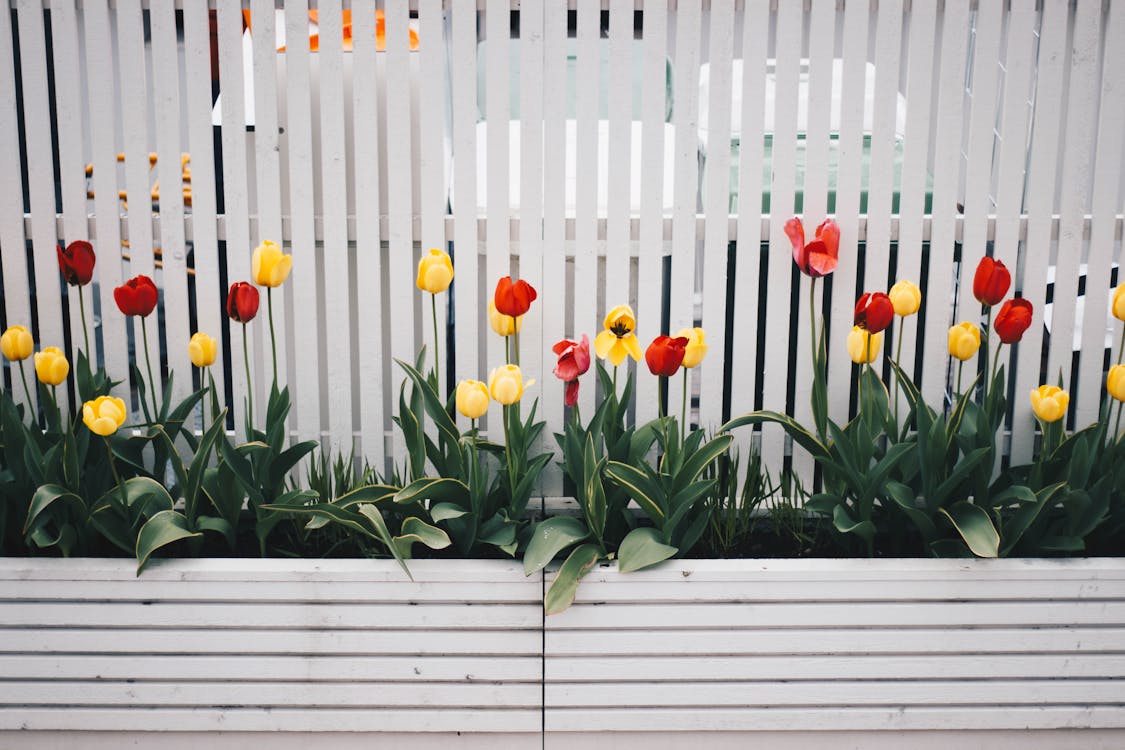 [Photo courtesy of Kristina Paukshtite /pexels.com]
Add a Fence and Flowers
A white picket fence is a great way to instantly add curb appeal to your home. But planting colourful and fragrant flowers and vines along the edge of the fence will add even more beauty to it and make your lawn even more inviting. Plus, you will get to see these plants as they change from one season to the next.
Reinvent Your Siding
If the siding on your house is beginning to look aged and dirty, you do not necessarily need to completely replace it, which can be a costly renovation that you may not have the budget for. Instead, there are many DIY approaches that you can take to repair your siding, whether you have aluminum, vinyl, or any other type of siding. This simple step can be the most dramatic change you make to your home's exterior, and it can make it look years younger.
Updating the exterior of your home should not be something that you neglect. Instead, take the time to keep your property clean and looking beautiful. This will make your home more welcoming and more valuable.