Browsing Category: "Home and Construction"
From regular do-it-yourself enthusiasts to brand new homeowners, renovating properties is an activity that everyone can undertake for themselves. But that doesn't mean it will be a breeze. The key to planning a home renovation successfully is knowing what your timeline should look like and which challenges you are most likely to face. To find out what you should consider when planning your own home makeover, keep reading.
Get to know the lay of the land
Before you can begin to build or add on to the property that you have, it's important to know what you'll be working with. Do a survey of your property — or at least the area to be renovated — to find foundation problems that could have you retracing your footsteps if left for later. A building report or a measured survey carried out by a professional can give you clues as to what issues (if any) that the building has, such as dry rot, pests or leaky roofs.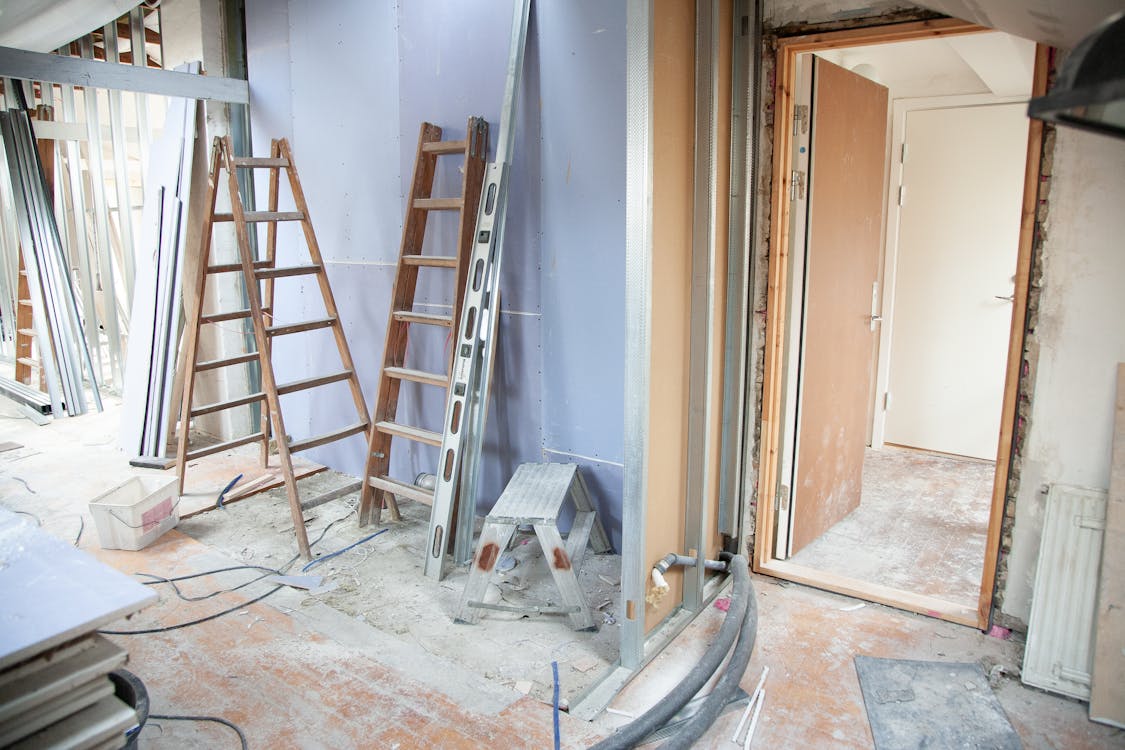 [Photo courtesy of Rene Asmussen/pexels.com]
Find out which consents you need for construction
You may need permits to carry out your work, depending on the nature and the size of your renovation project. It is important to do research with your local authority to find out if you need consents and which ones because they can take from several weeks to several months to secure. And if you are caught renovating without the proper consents, you could be forced to undo all of your hard work.
Take preventative measures
Make sure you have all the essential needs met for your renovation — such as a working water line and electricity–before you start. You'll also need to make sure the entire framework of the house or building that you're working in is sound; it could require scaffolding or structural reinforcements before you begin your renovation. Skipping this step could lead to serious injury, not to mention a major setback of your renovation. Make sure to reinforce your structure to avoid the need to seek medical attention or medical advice.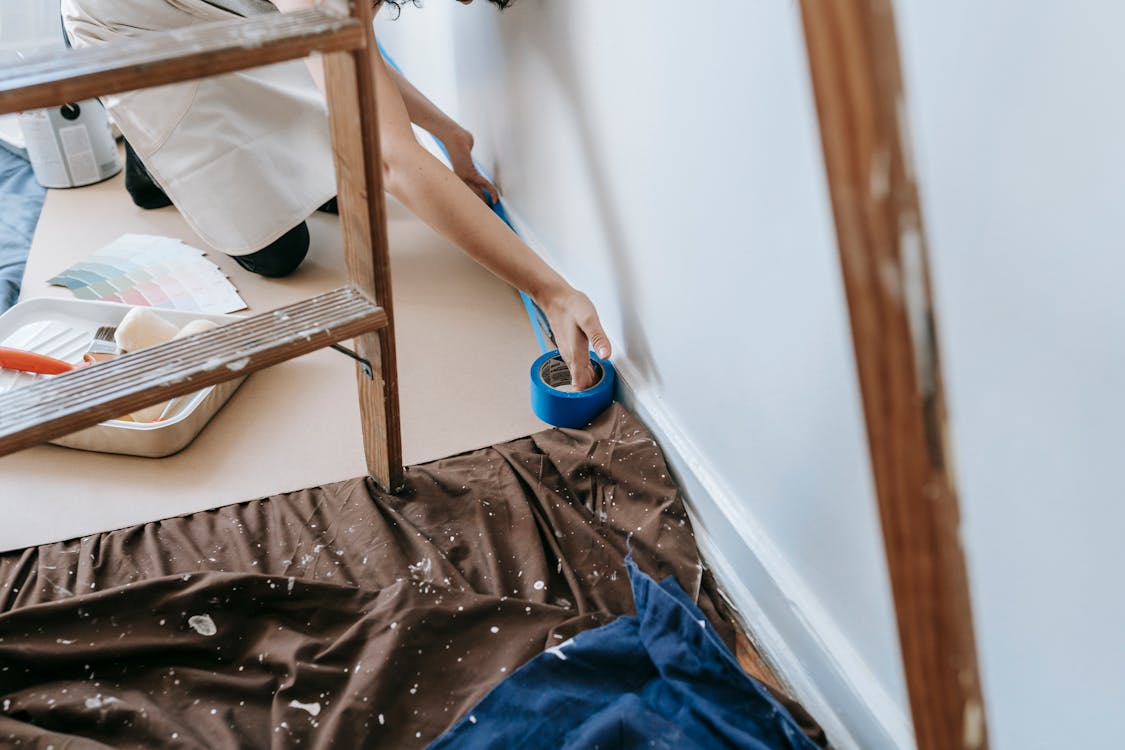 [Photo courtesy of Blue Bird/pexels.com]
Start demo work
Once you have all of these tasks checked off, you can begin demolition on your building. Try to save building elements that are in good condition or that give the building its character — mainly, items like cabinets, doors, old but sturdy light fixtures or decorative hardware. You may be able to use these later, but everything else should be stripped and disposed of properly.
Renovate
It may seem odd that renovation is the last thing on your to-do list, but this is just a testament to how important it is to plan and properly prepare. But in the spirit of being a fore thinker, you'll also need to make sure to put structures in place to prevent some of the most common home problems that can happen when a house begins to age, namely damp. This kind of thinking ahead will make sure that you not only have a successful renovation but that the results will last for years to come.
There's no doubt you've fanned through millions, yes millions of interior decorating magazines, home decor magazines and viewed a few thousand of online websites getting ideas for your homestead lair. Well, perhaps that's an exaggeration. Things are either out of your budget, or may be you've had to resort to the best you can do: word-of-mouth recommendations from family, friends or co-workers.
Online Renovation Portals
However, when the proverbial rubber meets the road, you're left on first base trying to find the perfect match in expert craftsmen, renovation ideas and budget-friendly alternatives. You can be put at ease now by using online directories of remodeling experts such as Renovation Experts.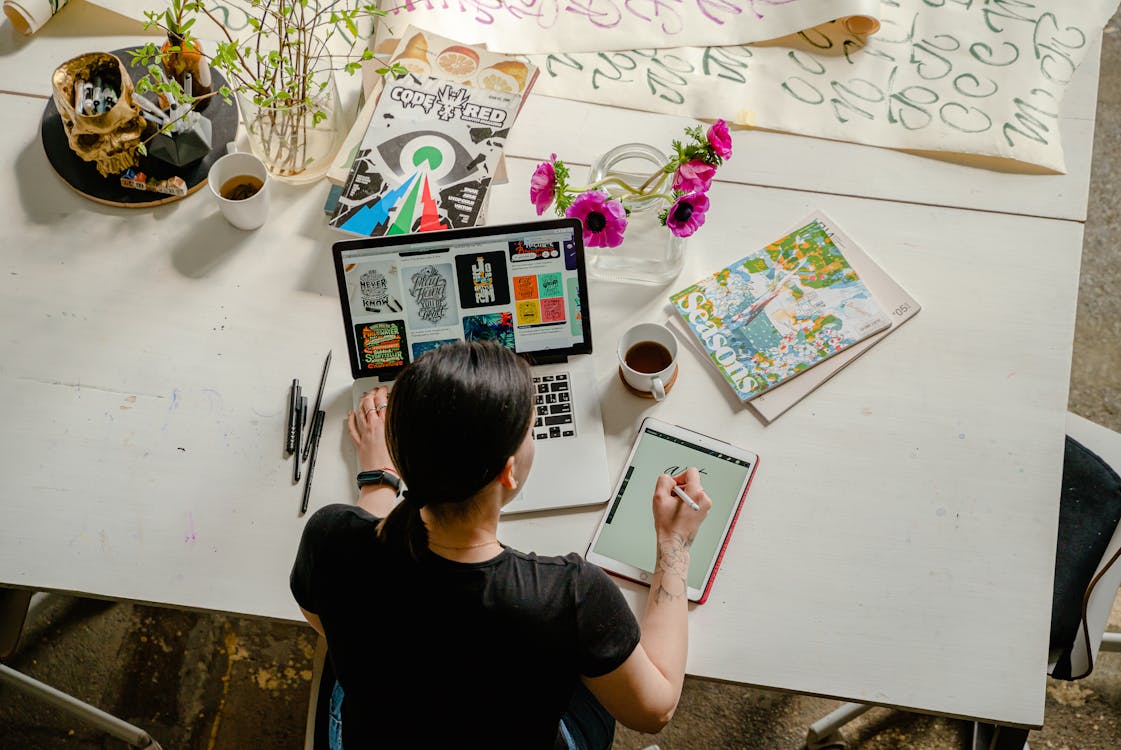 [Photo courtesy of ANTONI SHKRABA/pexels.com]
Not only will they host several hundred restoration experts on their portal page, but you'll have them categorized according to whatever you need: electrician, masonry, cabinetry craftsmen or roofers.
In addition, you'll find posted entries that may give you the best prices and quality material choices such as in bathroom vanities or even a rain barrel diverter for those who are environmentally conscious.
Archived Articles About Ideas You've Been Thinking About
Fine, quality and information-driven articles will help start you on your way to that remodel or renovating project that you've wanted for so many months. This includes tips of advice on what to do before you get into a contract negotiated mess or come up short with the material quality you've expected.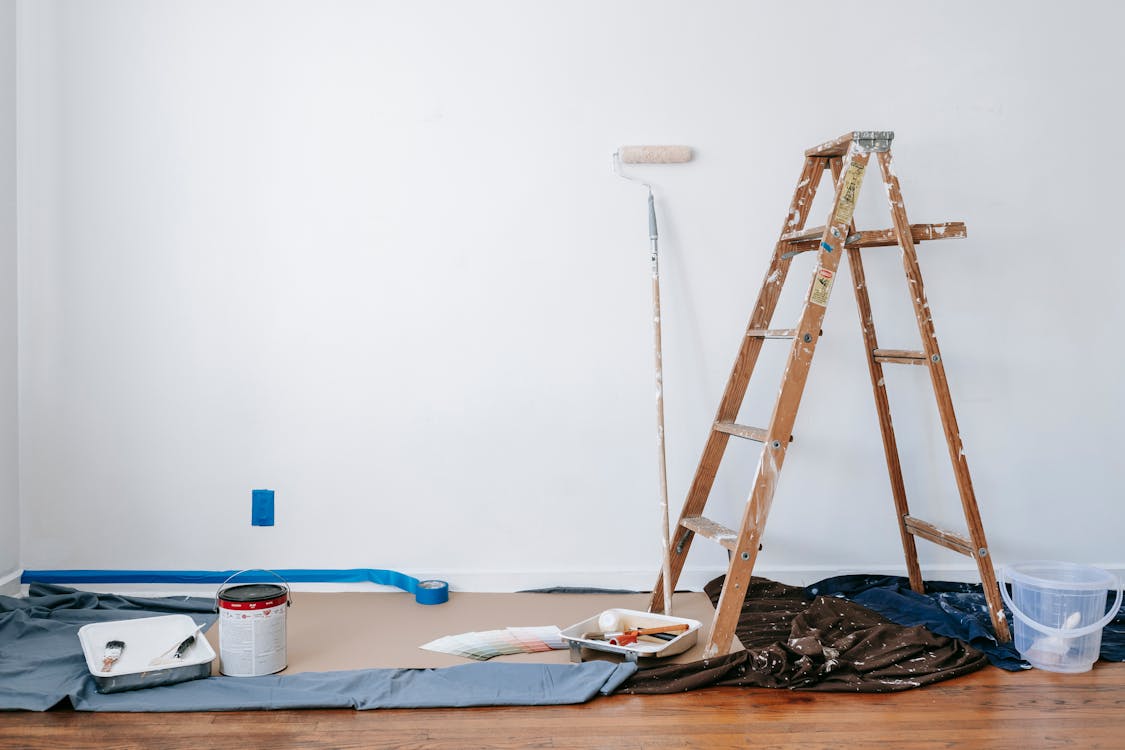 [Photo courtesy of Blue Bird/pexels.com]
Sometimes, it's not the fault of the contractor, but many times the fault may rest on a misunderstanding between the homeowner and the contractor both. So, don't up short at any level. Check with your online portal for the best selection in contractors, prices and materials used.
How Online Portals Work
Although not all renovation portals work the same way, here's an idea of how it's done at Renovation Experts. By filling out an easy online contact form, you'll be sent several contractor emails, sometimes within minutes, from various contractors all asking you to call them so that you can better explain what you need and have in mind.
Once mutually agreed, they'll ask to come out to your home or site to actually view the project and to give you an honest evaluation–before you consent in writing to begin on any work.
That being said, your best bet is to simply visit one of the hundreds of construction, remodel and renovation directories, and check around to see who or what you prefer. You have nothing to lose except a little time–and that's well worth it in getting that dream job you've always wanted.
Renovating your home can feel as though your life is being turned upside down, but there are ways to maintain some order in your life as you await the completion of your project. If you plan to have your home remodeled, here are a few ways that you can survive the chaos.
Protect Your Belongings
You don't want any of your prized possessions to get damaged while your home is being renovated. It's important to add protective padding to fragile items or remove them from your home and keep them in storage so that they don't get broken. Many of your furniture pieces can be covered to prevent them from becoming heavily soiled. There is even protective padding that can be used to prevent damage to your floors.
[Photo courtesy of jossuetrejo_oficial/pixabay.com]
Keep It Tidy
Even though your home will likely get dirty and be rather disorganized during your project, you can still take measures to tidy up your living space as the work progresses. At the end of each day, try sweeping and dusting accessible areas to prevent massive dirt buildups. Clearing out any extra scraps or debris will also be to your advantage. There are cleaning companies that offer post-construction cleanings Sheboygan residents can depend on, and you can hire one of these service providers to do a thorough cleaning of your home after your project is complete.
Treat Yourself
You'll likely want to be at your property as much as possible to oversee the work, but you should still allow yourself the opportunity to escape the chaos and do something enjoyable. A day at the spa or an afternoon of golf will be a great outlet and may be just what you need to de-stress. You can also get away by visiting a local museum or theme park. By treating yourself to some fun time away, you'll have a cleared mind and be able to address challenges with greater ease when you return home.
Surviving a home renovation project is possible and can be done with less difficulty if the appropriate steps are taken. By putting in some extra effort, you'll be able to minimize certain hassles throughout the remodel.
When it comes to protecting the environment, the benefits are a long way in the future, and the costs are immediate. That's why, according to interior designer and TV personality George Clark, people aren't going to change the way they live – at least not without some benefits in the here and now.
Rather than taking an ideological view on the climate, Clark is more pragmatic. He says that if people are going to change, they need some incentives other than another Al Gore presentation about the end of the world.
Fortunately, things have moved on quite a bit since the early days of eco-friendly design. It's no longer such a compromise to renovate a house in an eco-friendly way. In fact, in some situations, it's incredibly high tech.
For regular homeowners, this means both getting some benefits and saving money on gas and electricity bills. Living more sustainably and reducing utility costs go hand-in-hand, and it's something that everybody can benefit from.
Governments have realised this too. In the UK, for instance, the government wants to fit solar panels to 800,000 "social houses" to reduce utility costs for low-income residents. When you compare gas and electricity prices before and after the change, there's a large difference. And that's the benefit of eco-living: it helps level the playing field. No longer do you need a substantial income to run a big house, just the right approach to energy usage.
Here are some renovations that are eco-friendly and could save you money in the long term.
Build Draught Excluders Into New Doors
If you're planning on fitting new doors, you might be able to save a bit of money on your gas and electric at the same time. Rather than fitting draught excluders, which can look cumbersome and get dirty really easily, find ways to use the door itself to plug gaps between one room and another, especially exterior doors. The good news is that the majority of modern exterior doors come with draught-excluding seals which work much better than regular excluders. Find a door that fits the door frame perfectly and put an end to inch-thick gaps under your doors which let in all the cold air from outside.
Buy Furniture And Fittings Second-Hand
Most people think that the biggest energy cost involved in the delivery of goods comes at the shipping stage. But, in reality, it's actually the manufacturing stage which involves the most energy use, especially for products which contain metal. As a result, even if you buy furniture locally, you may not be reducing the carbon footprint of your renovation.
It's always better, therefore, to make use of old furniture: furniture that would otherwise have been thrown in a skip and dumped in a landfill. What's more, second-hand furniture offers opportunities that new furniture doesn't. Upcycling a piece of new furniture doesn't make much sense. But taking something that is apparently past its best and making it new again can be a gratifying experience and something that's well worth doing at least one.
Choose Low Electricity Appliances
When renovating a room, we rarely consider the type of appliances we choose. But it turns out that not only is the choice of appliances essential for eco-living, but it's also important from a stylistic point of view.
Appliances, like radiators, aren't just appliances anymore – something which many homeowners just hope will fade into the background. They're fast becoming focal points for the room. There's no longer any need to stick with your original cast-iron radiator and decorate the rest of the room around it. You can get different styles of radiators that can be made to suit any room and look good too.
A current favourite is tall, thin radiators that snake their way all the way up a wall to the ceiling. Gone are the ugly traditional column and cast iron radiators. Designer radiators are here to stay, and they look a heck of a lot better than their counterparts. Designer radiators come in chrome, stainless steel, and aluminium, as well as different colours.
Replace Your Drapes With Thicker Material
According to estimates, as much as 30 percent of all the heat lost from a home is lost through the windows. That represents a significant bump to your electricity and gas bill. But the good news is that you can stem the loss of heat through judicious investment in drapes.
Thin curtains might be all the rage right now, but thicker drapes can be made to work too, especially when paired with the perfect interior. You don't want your drapes to look too heavy or overbearing, like something out of Wuthering Heights, but you do want something that will stop heat escaping, especially now winter is approaching.
Most professional drape suppliers will allow you to choose the tog of the material. Selecting a higher tog can help to keep small air pockets within the material, providing additional insulation and reducing heat loss.
Experiment With LED Lighting
LED lights were originally invented back in the 1990s. But, as with any new technology, they were extremely expensive, to begin with. Today that's all changed, and the cost of LEDs has come down considerably. No, they're not quite as cheap as old-fashioned incandescent bulbs just yet, but they're well on their way. And, importantly, they provide greater bang for the buck: LED bulbs are able three times as expensive as regular bulbs, but they may last thirty times as long and use 10 percent of the energy.
There's also another feature of LED lights that make them particularly appealing to homeowners: their versatility. It turns out that the underlying LED technology is a lot safer than traditional lighting technology and this means that LED lights can be arranged into all sorts of configurations which simply weren't possible in the past. LEDs can be made so small and use up such little energy that they are now being fashioned into sources of light which mimic things in the natural world, like rushes and twigs. LEDs can also be placed in areas where it would previously have been difficult to put bulbs, again adding to their versatility. Lighting a space from multiple vectors, for instance, is easier with LED bulbs than other varieties.
Stick With Wood Frames
If all you cared about was looks, which would you choose? Factory-produced UPVC window frames or wood frames? In all likelihood, it's the latter. And the reason? Factory-produced UPVC frames are generic, ugly and hard to repair if they get damaged. Wooden frames, on the other hand, can be sanded down, chiselled away and be replaced piece by piece if necessary.
But there's another reason to stick with wooden frames whenever possible: plastic frames are just downright dangerous for the environment. According to health experts, UPVC frames emit a toxin which can harm your health as well as the rest of the environment. Wood frames covered in non-VOC paint don't.
Fill Your Cavity Walls Before You Start The Decorating
If you're stripping back your old decor and are looking to replace it with something new, it's worth thinking about filling the spaces between your cavity walls before you start decorating. Homes which don't make use of cavity wall insulation can see their gas and electric bills skyrocket. What's more, halfway through a renovation is the opportune time to start injecting insulating material. It's cheap, and it's best to do it while the decorating is ongoing to minimise disruption.
Buy Furniture Made From Recycled Materials
Have you ever wondered where all your recycled plastic and metal goes? Most of it goes back into new packaging products, but a small chunk of it also goes to make furniture.
The great thing about recycled furniture today is that you would never have guessed it was, other than the fact that manufacturers tend to be very proud of the fact. It's high quality and sometimes more durable than unsustainably sourced furniture, thanks to its high plastic content.
Scrap Radiators Entirely
[Photo courtesy of Bill Nichols/Geograph.org.uk]
As discussed, efforts have been made to redeem radiators. But no matter how hard designers try, they rarely fit into the design of a room. Plus, they're also not particularly energy efficient according to Clark, which is why you should consider alternatives.
Fortunately, you don't have to freeze in the winter to keep your home stylish: just choose underfloor heating. Not only does it keep radiators out of your living spaces, but it's also more energy-efficient, slashing the cost of your gas and electric bills.
Use Local Materials For Renovation Works
Bamboo is often considered to be an eco-friendly material because it grows quickly and comes from bamboo farms. But bamboo is cultivated a long way from its target market. Buyers of bamboo are often people in rich countries in the northern hemisphere, whereas bamboo tends to be grown near to the equator. That means that there's a lot of energy involved in shipping it to your house. You can bypass all of this, of course, by source sustainable materials locally.
Have you been feeling a little down in the dumps lately? Perhaps you are getting plenty of sleep, but you are still tired. Did you know that if we aren't getting enough natural light, then we can become sick and depressed! This isn't good news to anyone who works from home or in an office all day. So while we can't do much about your office set up, we can give you some great ideas for increasing your natural light at home!
[Photo courtesy of Skitterphoto/pexels.com]
A cool way to bring more light into the home is using solar tubes or tunnels.  These are tubes installed through the roof and directed into the darker rooms of your home. Such as bathrooms with no exterior wall. They are as efficient as windows, and in some cases even better and are perfect when natural light only comes in through an open door. It is possible that some of these tubes may need to be bent during installation which can reduce some of the light that is reflected in. However, it is still a better solution than using electric lighting. When the solar tube is short and straight the power of the natural light is intensified.  Solar lights don't let you see outside, though, which might make them the last choice you want if you are trying to install better lighting. They are cheap though and more efficient than electric light.
Chatting to your local roofing specialist might help to understand how a solar tube works and there are lots of great companies out there who can help you get to grips with it, CLM Roofing could be a good source of information.
[Photo courtesy of JamesDeMers/pixabay.com]
The obvious way to bring more light in is to add more windows, and you have a variety of options to choose from. Installing new windows can be a very expensive move forward. However, a roof light is probably the cheapest way of achieving what you want.   You can easily install roof lights to improve the natural light within a dark space. Even on a dull, gray, damp day, the area is flooded with light, and your rooms will seem larger and happier. Of course, if you want to get dramatic then you could consider a glass roof, this is especially useful in the center of a home, although you will need to talk to a skilled architect to understand if it is possible. Sash windows are a great option, and you could even replace rear doors or part of a wall with patio doors. Bringing lots of natural light into your room and, when you need it, a good dose of fresh air!
Bringing more light into the home is imperative and you cannot underestimate how much of an impact light has on your health. If you really can't find ways of bringing in the natural light then use a light lamp in your bedroom. You may find you feel better and sleep better too.
Let the light shine in!
If you want to keep your home in excellent condition, it's important to ensure that you'll know who to call if a disaster strikes on your residential property. Finding the ideal disaster restoration company is important because it ensures that your property and possessions can be recovered with skill and speed. To ensure that you can find the ideal company, look for the following attributes in the firm:
1. A Great Reputation.
One of the best ways to ensure that you're working with the right disaster restoration company is by determining whether they have a great reputation. Luckily, the internet makes it easy to do the research necessary to determine whether you're working with an ethical group of people who are known for getting the job done quickly and correctly. For example, you can type in a key phrase like "Fire Restoration Contractors Online Reviews" to see what former clients are saying about the professionals in question. You can also do research on the restoration company's website to learn more about things like how long they've been operating and whether they've won any significant awards.
[Photo courtesy of paulbr75/pixabay.com]
2. Comprehensive Services.
In addition to seeking out a restoration company that has a great reputation, make sure that you look for a team of professionals who will be able to offer comprehensive services. These services empower you to ensure that all of your restoration needs can be taken care of from one company, thereby saving you the time and energy it would take to coordinate services from multiple firms. Companies like DKI are pleased to offer a wide range of services, some of which include:
Fire Damage
Storm Damage
Mold Remediation
Infectious Disease Control
Catastrophe Response
Personal Property Restoration
Building Restoration
Tree Removal
[Photo courtesy of olesya41/pixabay.com]
3. Fair Prices.
One final attribute you should look for in a disaster restoration company is fair prices. This trait is important because it ensures that you won't have to pay unreasonable, astronomical prices for the restoration services you want. You can do internet research to see what the average asking rates are in your area before deciding which company to go with.
Don't Delay: Find The Right Disaster Restoration Company Today!
If you want to keep your home in excellent condition, knowing who to call in case of a disaster is immensely important. To ensure that you can attain the high quality disaster restoration services you need and deserve, use the search techniques outlined in this quick reference guide!
With billions of people now living on the planet and that number expected to continue increasing, our natural resources are becoming scarcer and it is more important than ever before that we change the way we live so that we can build a greener economy and preserve this amazing planet for future generations. From simple everyday acts, such as recycling or avoiding the use of plastic bags at the grocery store, to making major adjustments to construction plans in order to ensure that buildings are more eco-friendly, there are a variety of ways to live a greener life and contribute to a healthier planet.
Below are just a few of the many ways in which you can make your home greener from the inside out. Some of these are relatively inexpensive while others require a bit of an investment, but each one is more than worth your time and money for the great benefits they provide to both people and planet Earth.
[Photo courtesy of pozytywnewnetrza/pixabay.com]
Non-Toxic Paints
Typical interior and exterior paints contain a host of harmful toxins that actually continue to leak out into the air in and around your home for many years after the paint is applied. That is why many paint brands are now offering lines of eco-friendly paints that do not contain the same toxic chemicals and do not release the fumes either. These are not only healthier for the environment, they are also healthier for you and your family, including your pets. Without worrying about inhaling these toxic compounds, you can rest assured that your indoor air quality is safer for everyone.
[Photo courtesy of Pexels/pixabay.com]
Properly Insulated Windows
Replacing your old windows with newer ones that are designed to keep the temperature just right, you can avoid drafts in the winter that require you to turn your heater up higher and you can also prevent heat from coming into your home in the middle of the summer, forcing you to turn your air conditioner up another notch. By lowering your heater and air conditioner, you will not only save money on your energy bill, you will also be conserving energy as well and you won't be contributing to harmful greenhouse gas emissions.
[Photo courtesy of Life-Of-Pix/pixabay.com]
Earth-Friendly Flooring
When it comes to flooring, there are many options available that are environmentally friendly. If you prefer carpets and rugs, you can purchase those made from recycle materials or those that do not contain harmful chemicals. Or if you prefer wood floors, choose those made from renewable resources, such as bamboo.
Eco-Friendly Building Materials
From long-lasting building materials to those that come from recycled parts, you can construct a durable and comfortable home in a much more eco-friendly fashion these days. If you are in the construction business or you bought a plot of land onto which you want build your dream home, working with a surveyor Christchurch who can properly assess the land and help you develop your construction plans will also ensure that you can work with someone who will build you an eco-friendly home.
Construction work requires that crews have the right equipment on hand at all times. They have tight deadlines and need to stay on budget. They cannot afford to take time off because their supervisor or foreman forgot to rent or buy the heavy cranes for the job. When you are in charge of making sure the job site is set up and ready to go each day, it is important that you know where you can go to find equipment like cranes and other machinery for your construction company. Instead of looking to the inventory on hand at local equipment dealers, you can begin hiring TCE removal companies to get guaranteed service by checking out the heavy duty inventory available to you online.
Renting or buying construction equipment online is growing in popularity. Depending on the time of year, local dealers may run out of stock. They may have already rented out or sold what they had to other companies, leaving you high and dry when it comes to getting your job site ready to go. Likewise, during the wintertime and off season, dealers may downsize their inventory to save money. If you need a crane during the slow season, you could have to travel for miles or even out of state to find what you need.
Instead of taking that chance, you can get what you need when you need it when you partner with an online equipment dealer. You can browse the inventory at your leisure and make sure you are getting a crane that fits the job that must be done. You can also avoid the worry of having to transport and set it up yourself, as the company will take care of these services for you. In fact, before they leave the crane at the job site, they will make sure it is safe and ready to use. This courtesy ensures that your crew members are safe and ready to begin work when they arrive first thing in the morning.
You also get the convenience of having the crane serviced if it breaks down or needs to be maintained. You and your crew may not have time to stop your busy work schedules to work on machinery. Instead, you can call the company from which you purchased or rented it and have the company's staff come to you for repairs.
From the smallest of home renovation projects to big new build constructions, you find yourself faced with one particular problem.
Well, okay, you find yourself faced with many problems. You find yourself waking up in the morning to a light layer of dust over everything, and wondering why you ever began this project. You find yourself visiting friends, staring at their walls – without holes in them! – and daydreaming of living in such a place. We all reach a point where the downsides seem to be so substantial, there's no possible…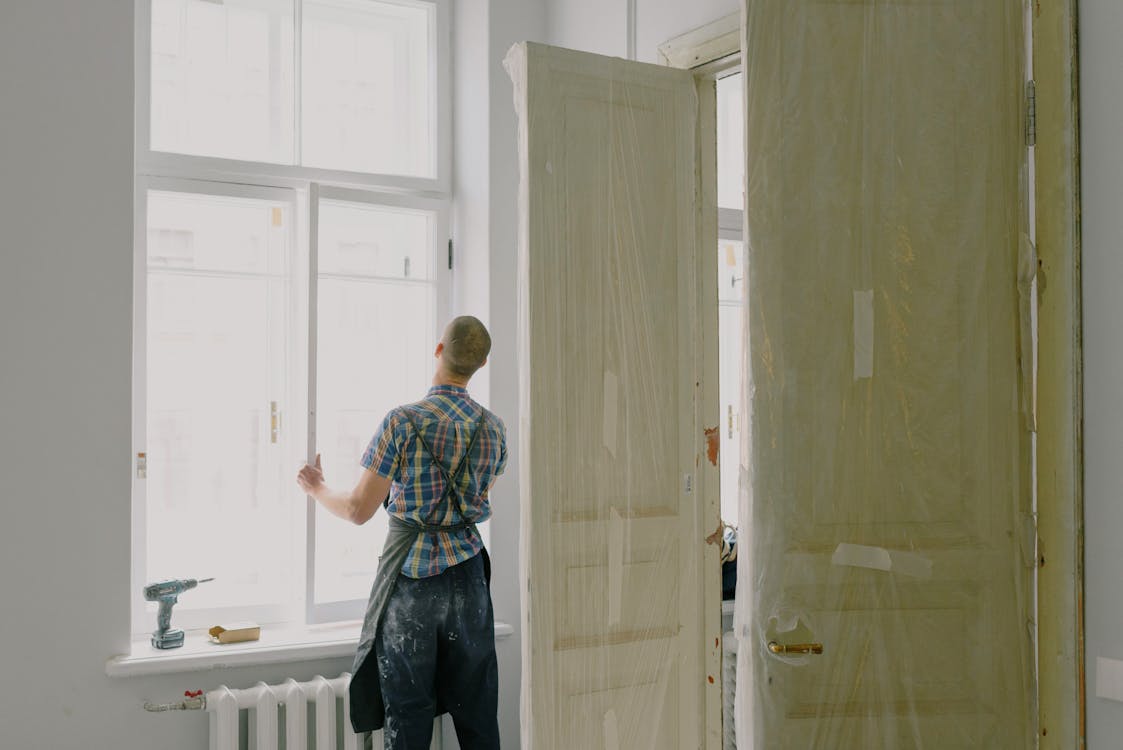 [Photo courtesy of Ksenia Chernaya/pexels.com]
Hang on; that wasn't the point I was trying to make. Okay. Let's refocus. No more whining; we all know the benefits of home-style construction and why it's worth it. We live with our choices and embrace them – even if they can be a little problematic at times!
The issue I was originally referring to was much more simplistic. No matter the scope of your project, you've probably encountered it: should you buy or rent expensive machinery?
[Photo courtesy of Mark Schellhase/wikipedia.org]
This applies to everything, from a humble power washer when sprucing up your home's exterior – right through to an excavator for a garden project. Hiring can seem the easiest answer, but it can also be prohibitively expensive. The choice is usually an individual one, but if you're struggling to make a decision, here's a few pros and cons on the hiring/buying debate. I'll take it from the perspective of buying for yourself, for the sake of clarity.
PRO: It's yours.
The most obvious one, but an important aspect to consider. If you do something to a piece of machinery you have rented – an accident, or misuse that results in a breakdown – you could be in for a massive bill. With your own machine, any potential mistakes that you make are your own. It will be cheaper to repair an item than to compensate a hire company for any damage that results from your use of it. Then when it is repaired, you can still use it free of charge when you own it.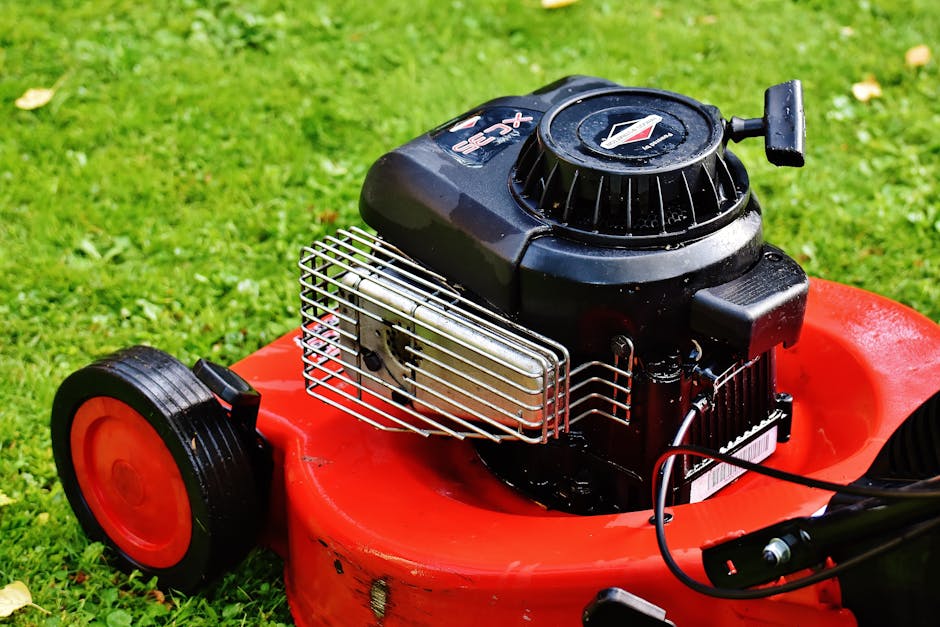 [Photo courtesy of pixabay/pexels.com]
CON: You're responsible for repair and maintenance.
Even if you decide the initial purchase price is cheaper than renting on a cost-per-use level, that's not the end of the road. With renting, if a piece of machinery breaks down, it's not your problem. You can hand it back to be fixed, providing you're not the one who broke it.
If you own it, however, any breakdowns are going to be yours to deal with. Factor this in when you look at the purchase price.
As an example, let's say you want to hire a mini digger for a big garden project. Rental is going to cost you $200 per day. You anticipate you're going to need it for around seven days. The cost to buy your own is $1000 – a saving of $400. Seems an easy choice, until you factor in potential repair costs in future.
There are ways and means of lowering the cost. Performing routine servicing will keep an item running as it should. Replacing parts from a reputable retailer such as Woods equipment and the like can also insure against future issues. There should also be a warranty that means any issue not of your fault will bounce back to the manufacturer. But it's still worth keeping in mind.
PRO: You can expand future projects thanks to it.
Staying with the example of the mini digger, you might have planned to use it for one particular project. That means it's going to be surplus to requirements for anything else, right? So hiring might be more expensive, but at least you don't then have to store a digger you have no other use for it.
You will probably find that you do find a use for it. The scope of your existing projects can change and expand because you now have a piece of machinery that makes more innovative ideas possible.
CON: You run the risk of not being able to take it back.
If you hire something, you always have the option of returning it if it's not a good fit. You might choose something that isn't up to the task at hand; or even an item you just don't feel comfortable using.
When you buy, you're stuck with it – within reason. All the usual buying laws apply to you, but you have to be careful to read the small print to ensure you can return an item. Some sales policies – especially for larger machinery – may only allow you to return an item for store credit, partial refunds or not at all if the item has been used. Be aware of your rights in case something doesn't work as you hoped.
PRO: You can hire it out to friends and family.
One way of keeping a piece of machinery running is to make a little money off it. There's nothing stopping you from hiring it out to your nearest and dearest for a small fee to help contribute to maintenance.
CON: You might not use it.
[Photo courtesy of Peter Griffin/publicdomainpictures.net]
There is always the risk that you will buy something, planning many future projects… and then never feel the need to touch it. If buying is cheaper than renting, then this still might be worth it – it all depends on the storage space you have available.
For smaller items like pressure washers and wallpaper strippers, you probably have a corner of your attic that you can use. For large machinery, then it might be a little trickier to give over space for something from which you're not getting much use.
PRO: You can always sell it.
However, if the above happens, you always have the option of selling an item on. Returning to the mini digger: you saved $400 when you bought it, paying $1000. If you then sell it on, even for a small amount like $200, your saving goes to $600. Providing you get a good deal on the purchase price, this is definitely something to keep in mind.
More and more people are choosing to build their own home. Are you fed up of searching for properties, or have you got a vision you want to bring to life? If so, designing and building your own home could be the perfect option. Taking on a building project isn't easy, and there may be times when everything isn't plain sailing. Here are some tips to help you reduce costs and prevent unexpected delays.
Focus on the planning process
Planning is essential for a successful build. If you haven't planned properly, you're much more likely to encounter issues once the build is underway. It's never as simple as buying a piece of land and then drawing up some proposals. You'll have to liaise with architects, building firms and planning officers to make sure your dream home is a viable reality. Don't cut corners at the planning stage, even if you think it will save you money. If things go wrong later on, it could end up costing you a lot more.
[Photo courtesy of PIX1861 /pixabay.com]
Stick to a budget
Budgeting is incredibly important when you're managing a home build. Before you even start thinking about colors or styles, work out exactly how much the project will cost. Factor in building costs, the cost of the land, and decoration and interior design. You'll also need to add wages and extras, such as fork lifts hire. When you've got a budget in mind, you'll have a good idea where your money is going, and what you have available as a contingency.
[Photo courtesy of stevepb/pixabay.com]
Put in the hours
Most people don't have expert building skills, but they can navigate their way around basic tools and simple jobs without any issues. If you're looking to reduce spending and save time, do some work yourself. You can get involved in clearing debris from the site, laboring and helping out around the site. A couple of hours a few days a week could make a massive difference over a prolonged period.
[Photo courtesy of skeeze/pixabay.com]
Decide on a contractor
If you're going to employ a contractor, make sure they have a good reputation, and you trust them to do a good job. If you're going to manage the project, ensure you have time available to give it the attention it requires. As the main contractor, you are responsible for making all the important decisions. If you're not confident in your management skills, or you have a full-time job, you may be better taking on a contractor.
[Photo courtesy of PRONAVFAC/flickr.com]
Be realistic about your timeframe
Building a house isn't as simple as laying foundations and putting up walls. It requires diligent planning and complex building processes. When you start, make sure you have realistic expectations of how long the project will take. Sit down with the parties involved and discuss the individual stages in detail. Plan each step, and this will help to prevent delays and ensure the process runs smoothly.
[Photo courtesy of OpenClipart-Vectors/pixabay.com]
Managing a home build is not a piece of cake. But there are ways of bringing your dream home to life on time and within budget. Pay attention to planning, and make sure every eventuality is covered. Recruit professionals with excellent reputations, and don't be afraid to get your hands dirty. Good luck!