Browsing Category: "House and Cleaning"
In today's world, it is not uncommon for multiple members of a household to keep busy careers, volunteer positions, or even multiple jobs. More and more, even high school kids are saving up for university or earning some spending money by taking after-school and weekend jobs, and while that's great for their character, it means households can be pretty crunched when it comes to chores. With both partners working, sometimes your cleaning can fall by the wayside, or the bulk of the cleaning responsibilities falls to one partner, creating an unequal balance. This can lead to building up resentment, exhaustion, and other problems that don't need to get in the way of a happy home life. However, there is an easy solution to this problem, and that comes in the form of a professional housekeeper. Hiring someone trustworthy to clean the house while everyone is away can be a difficult task, but fortunately, there are services out there that simplify the process. Below are some important things to look for when you go online to find a housekeeper.
Targeted Search
The service you use should provide a targeted search where clients and families can narrow down their specific criteria. Maybe a family only wants a housekeeper once a month, maybe they only want the most difficult chores done, like cleaning the carpet or the curtains, or maybe they want someone who arrives regularly to do basic cleanups like the dishes and the bathroom. A good online service will have multiple options available that can be tailored to a client's specific needs, narrowing down your search from the get-go.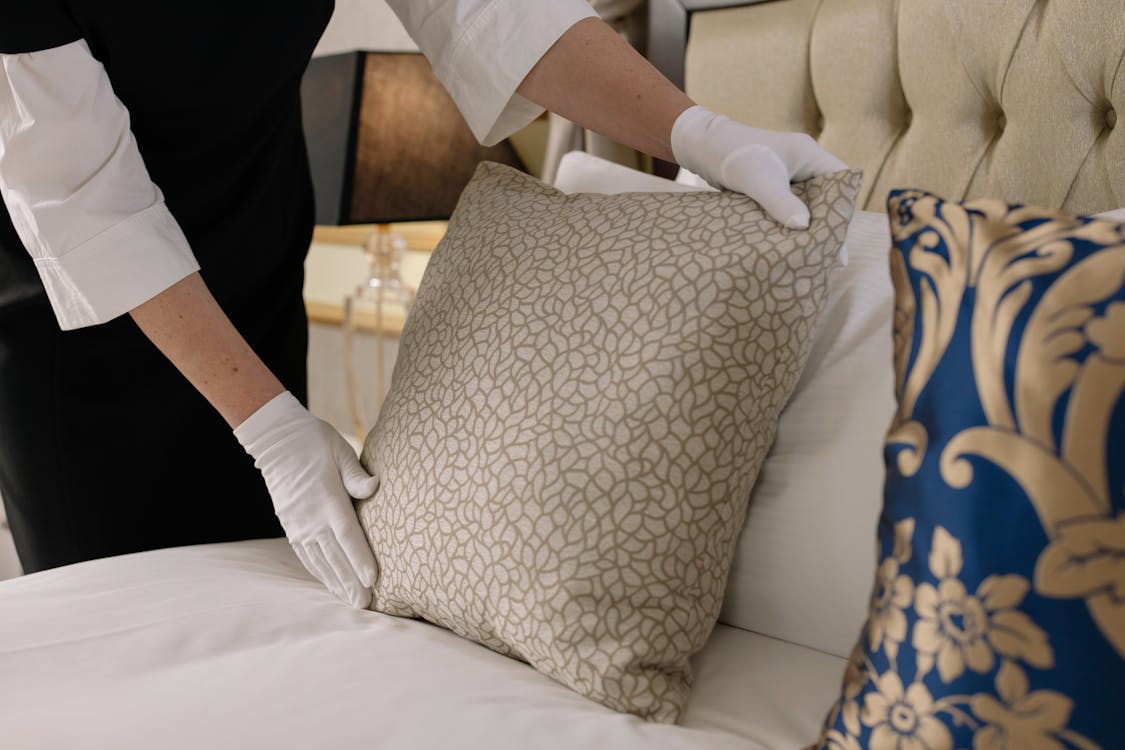 [Photo courtesy of cottonbro studio/pexels.com]
Notes on User Profiles
Online community boards should provide the client with a straightforward feature to attach their own personal notes to a profile, helping them save time by storing all of their notes from interviews and follow ups with their profile. Too many services that don't allow this simple feature will leave you scratching your head trying to remember which notes apply to which profile when you go to follow up to contact someone for the job. You won't have to worry about mixing up candidates or confusing your notes with must-have features like this one.
Favorite Lists
Another feature that makes sorting potential hires even easier is creating favorite lists, available on Housekeeper.com. If you've ever wished you could save the profiles of your top candidates to call in case your go-to professional is unavailable, favorite lists will quickly become your new favorite feature. Finding a great cleaning professional can take some time, and clients should be able to bookmark candidates that would potentially be a good fit so that they can come back to the website later without having to search for those individuals again. It's one of the ways that newer, tailor-made online services like housekeeper.com are making it easier to find help.
Customer Support
Another feature to watch for is a strong customer service: any quality online platform should have customer service numbers and contacts available to users so that you know you can use their service confidently and securely.
Identity Protected Phone Calls
Another great featured, another offered by Housekeeper.com, is identity protected phone calls, which means that your phone number is hidden when you contact a potential hire for a phone interview, meaning your contact information is protected until you've decided who to hire. There are a dozen other tips to consider when you're hiring a housekeeper, but these are some of the things that can save you a lot of time and headaches in your search.
We all strive to keep our homes as clean as possible. Normally, this means giving it a good little clean as often as we can. However, our 'good little clean' might not be making our homes as clean as we think. Most of the time, we just clean the parts of our house that are most visible to other people and us. You know what I'm talking about, the surfaces that are visibly dusty and the floors that are clearly dirty. Rarely will we go that extra mile and clean parts of our home that aren't as easily visible.
As a result, we end up with a much dirtier home than we think. Now, you may be thinking, why does this matter? If we can't see the dirt that obviously, surely we can just keep on ignoring it, right? Well, the problem is, sooner or later all the lack of cleaning will add up. You can only ignore something for so long before it starts forcing itself upon you and making you take notice.
All those areas of your home that you neglect will become dirtier and messier to the point where they become a huge problem. Then, you have to deal with the stress of cleaning up the problem, which will be a lot harder that it would if you just dealt with it in the first place.
Today, we're going to look at some of these forgotten areas in your home that are crying out to be cleaned. Read some of the advice, and you'll know how to deal with the problems before they get out of control.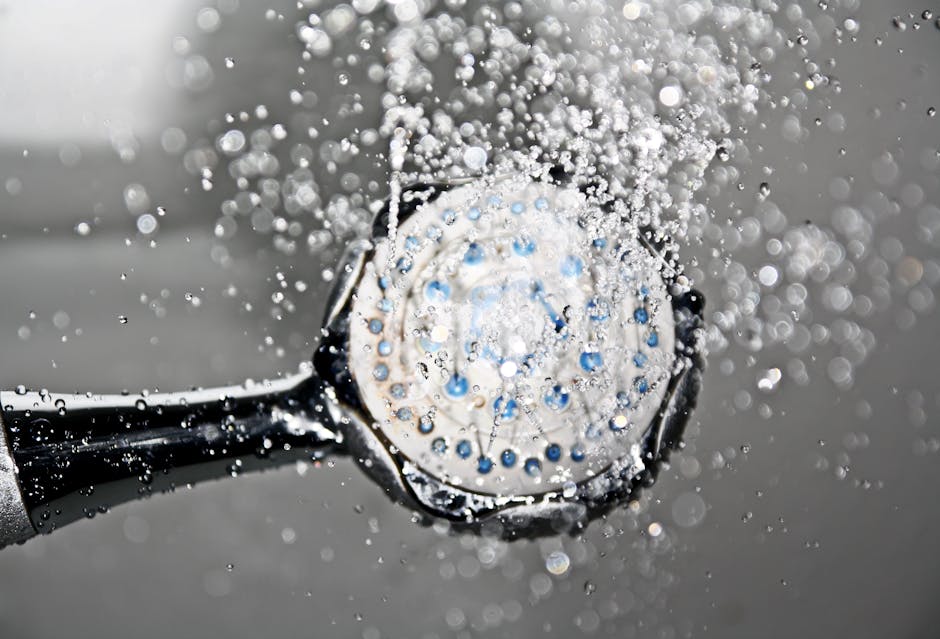 [Photo courtesy of Pixabay/pexels.com]
Shower/Bathroom
The first area of your home is the shower/bathroom. I've grouped two things together here because not everyone has a shower, but they still neglect the same sort of area in their home. You see, people with a shower will not clean it as properly as needed. In fact, most people rarely clean their shower and the area around their shower at all. I'm mainly talking about the walls near your shower or anywhere that gets splashed by water. If you don't have a shower, then I'm just talking about areas in your bathroom that get splashed, and you neglect to clean.
Why do we neglect to clean wet areas? Mainly because they're wet, so they don't look dirty at all. There's no visible dirt, what's the worst that can happen? Unfortunately, this is one of the biggest mistakes you can make in your home. Fail to clean wet areas, and it will lead to mould forming. Then, you no longer have clean walls, but horrible black mould appears that can be harmful to your health as well as looking ugly. To make matters worse, the mould is really hard to clean completely. It's an almost impossible task for a regular person like you or I, you'd need to get a professional in.
Mould is particularly problematic for people with tiled walls in their bathroom. This is because it gets in the grout between each tile, making it even harder to clean. If you keep forgetting about this area of your home, then you're just asking for problems. So, what you need to do is prevent mould from occurring. It's so so so so incredibly easy to do this, honestly. Getting rid of mould is so difficult, but preventing it couldn't be simpler. All you have to do is dry any areas of your bathroom/shower that have been sprayed with water. Get a cloth and clean the wetness so no water is left and the surface is dry. You can even get some bathroom sprays that help kill germs which may be useful too. When the surfaces are dry, this means there are no conditions for mould spores to grow. I won't get too scientific here, but mould grows when there are damp conditions, hence excessive growth in shower/bathroom areas. Anyway, science lesson over, add this to your cleaning checklist and prevent the spread of mould in your home.
[Photo courtesy of felixulllli/pixabay.com]
Gutters
Our gutters are often one of the most forgotten areas of our home. The simple fact is, we don't pay them much attention at all. They sit up on our roof, and we rarely glance up there to take a look at the situation. Not only that, but they can be difficult to look at and check too. You need to get on a ladder, and it's all pretty stressful.
So, we choose to ignore them and never clean them. Why is this a problem? Well, gutters can get clogged up full of so much debris and junk it's not even funny. Birds can try and make nests in your gutters and bring up leaves and sticks which stay there and cause blockages. Plus, moss and weeds can grow in the gutters too, which again can cause blockages. Then, when these blockages get worse and worse, they end up causing major problems for your home drainage system. As a result, you may need to get a plumber in to sort things out, which can cost a lot of money.
All of this can be avoided if you just paid your gutters more attention. You don't need to head out on your ladder every day, or even every week! This is something that can be done once a month or once every two months. Plus, if you're not keen on cleaning the gutters as you're scared of heights or just worried you'll do things wrong and hurt yourself, there are services you can pay for. There's no excuse, you need to stop neglecting your gutters before they become a massive problem. Also, if you keep them nice and clean, it will make the outside of your house look a lot better too. It's a massive win-win situation for you.
[Photo courtesy of M.Minderhoud/wikipedia.org]
Skirting Boards
If you didn't know, a skirting board is that little piece of wood at the bottom of your walls that runs all the way along it. A lot of people don't even know this has a name, or what the purpose of it is. For many, it's purely a decorative thing, but it's also mainly used to protect the wall. Unfortunately, it's an area of our home we forget about a lot when cleaning. This is because we don't tend to really think about it at all. Like I said, most people don't even know this area has a name!
The issue is, this is also an area of your home that's prone to a lot of dirt and muck. If you fail to clean your skirting board, it can almost become unrecognizable. It will be absolutely filthy, which makes the rooms in your home look less clean than they are. Due to their location right at the base of a wall, skirting boards are magnets for dust, grime, and general debris. When left uncleaned, this dirt can properly set it and become so hard to clean. A cleaning job that should take a few minutes will take a few hours if you're not careful.
So, you need to get on your hands and knees and start cleaning your skirting boards more often. My tip is to do this whenever you're hoovering. You can even use a hoover attachment to clean up some dust from the skirting boards too. This way, you keep them clean and don't let them get out of hand. The dirtier they get, the harder they are to clean, and the more they deteriorate too.
[Photo courtesy of slightly_different/pixabay.com]
Door Handles
The fourth, and final, area of your home crying out for a clean is the door handles. Think about how many dirty hands will touch your door handles every single day. Now, think about how many times you actually clean them. Scary, right?
I'm no expert, but I'm pretty sure there are more germs on our hands than anywhere else on our body. So, if everyone is manhandling the door handles and they never get cleaned, it means our houses are just infested with germs. For the sake of personal hygiene, you should clean your door handles as much as possible. It really doesn't take a lot of effort at all. You just need some antibacterial spray and a cloth to wipe them with. That's all you need to do, and you'll have a much cleaner and more hygienic home.
In fact, while we're at it, you may as well throw light switches into the mix too. Again, they're always touched and turned grubby by fingerprints, yet they're rarely cleaned. The same rules apply here, get some spray and wipe them clean.
On that not, we're at the end of this post. You can now see some of the forgotten areas of your home that are crying out to be cleaned. It's not enough to simple clean everywhere that people can see. You'll just create the illusion of a clean house when the reality is that your home is still quite filthy. Clean these forgotten areas too, and you'll finally have a properly clean home.
Deep cleaning your house should not just be limited to spring or whenever you have a clear out. The best way to keep your home in good condition is to make sure you regularly clean tough areas. Additionally, keeping your home sanitary is the best way to keep your family healthy. We don't usually think about it, but there are germs and bacteria living right under your nose that could be causing you untold misery. To make sure you don't miss any spots, and to make your home summer-ready, here is an essential deep cleaning checklist for your home.
Hidden mold
Double-glazed windows are excellent for saving you money on your energy bills, but unfortunately they make it easier for moisture and mold to sneak into your home. If there are any areas that smell particularly musty, you should not hesitate in calling in a mold specialist. Watch out for symptoms such as sneezing, coughing, dry eyes, or rashes.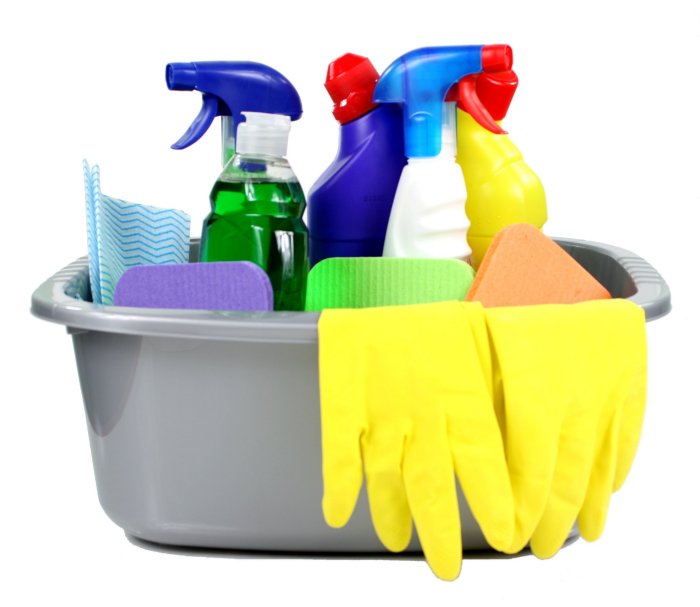 [Photo courtesy of Nick Youngson/picserver.org]
If an area of mold is less than ten square feet, then you can attempt to clean it yourself. Just make sure you're wearing safety goggles, non-porous gloves, and a particle mask when cleaning. Check out DIY sites for more detailed guidelines on how to get rid of mold.
Water damage
If your plumbing has ruptured recently, your focus was primarily on getting the pipes fixed. However, once that problem is solved, you need to repair the damage that the water caused to your walls and floors. Leaving it untreated could lead to more mold, and therefore more health problems. It could also lead to property damage; whether it is metal, wood, or cement, these materials will all eventually be damaged when exposed to water. Contact ServiceMaster to get the damage fixed as quickly as possible.
Windows
Wash your windows on a cloudy day, once a month, so the sun doesn't dry the cleanser before you can wipe it off, and start on the shady side of the house. A simple way to spot streaks is to wash with horizontal strokes on one side and with vertical strokes on the other, this way you will know which side has the streaks. Wait for a sunny day to dust the windows because the sunlight will reveal where the particles have settled. You should also clean the window tracks with a Q-tip to get rid of the dirt, grime, and dead bugs that have gathered there.
Refrigerator
It takes more than just clearing out the expired and smelly food to keep the refrigerator clean and  germ-free. Liquids that spill onto the shelves and trays collects mold, therefore posing a danger to your fresh food. The biggest culprits are the vegetable drawers; they are often forgotten until a vegetable starts to rot. Take the drawers out of the fridge and clean them with warm water and baking soda. While they're drying on the side, wipe down the rest of the fridge with antibacterial wipes. Make sure you also clean the coils at the back.
Sick house syndrome has had a lot of press recently and it's not surprising given that the one place in which you want to feel relaxed, nurtured and comfortable could actually be making you sick.
Image from ipcblog.org
If your health is keeping you up at night it could be the sign of an unhealthy home. Here are 10 ways your home could be affecting yours and your family's health.
Damp air

– damp air is the biggest cause of moldy homes.  Mold spores aren't just unsightly and can cause damage to paintwork, walls and even furniture, they are actually really bad for our respiration and can aggravate conditions such as eczema and asthma. Whilst you may never be able to completely protect your home from mold attacks you can limit the spread by reducing the amount of moisture in the air thus removing the conditions in which mold thrives.

Dirty vents

– if you use an air conditioning unit and haven't been on top of its regular maintenance and cleaning then you could be circulating dust, bacteria and germs every time you turn it on.  This is because airborne nasties like to collect in the vents of air conditioning units and if they aren't dealt with they can then find their way through the system and back out into the room just ready for your family to breathe them in. Check your vents and limit the circulation of bad air.

An old bathroom

– if your bathroom has seen better days the fixtures and fittings are more likely to come lose and loose their waterproof seals. When water is allowed to get into cracks it becomes stagnant causing all sorts of nasties to breed and not just mold.  If you're showerhead is looking a bit rusty and tired for example it could actually be filling the air with small particles of lead and other metals that can affect your liver and pulmonary system. An aging bathroom could be a serious hazard to your health.

Poor ventilation

– a poorly ventilated room, particularly the bathroom, creates the perfect condition for mold and bacteria to take hold. It doesn't allow for the good circulation of fresh air and this can actually make you feel lethargic, confused and generally unwell as your body has to work harder to take in oxygen.  Even if you work hard to eradicate the mold these conditions will just keep reappearing if poor ventilation is a problem in your home.

Dust

– if you are an allergy sufferer you will know how dangerous dust can be.  Certain kinds of dust can trigger reactions ranging from a mild cough and sneeze to a full blown, life threatening asthma attack.  It can also cause itchy eyes, now and throat and can be very uncomfortable in little ones. It can also contain bacteria that affects the gut over a sustained period of time.

Musty bedroom

– your mattress could be literally teeming with life if you don't regularly vacuum it and let it air.  This is because it gathers over half your bodyweight in dead skin every year and this is the delicacy of choice for bed bugs.  Bed bugs sound harmless but they bite and you will soon notice little lumps and bumps that keep you itching long after daybreak.  

Chimneys and flues

– if you have an open fire in your home and your chimney or flue isn't working properly you are allowing smoke, ash and dirt to circulate through your home.  Just as you would avoid smoke inhalation during a fire as this can be fatal, likewise you need to avoid it on the smaller scale by having properly operating and certified ventilation systems.   

Asbestos

– it is impossible to know whether you have asbestos or not, particularly if you live in an older building.  This is one nasty you really don't want to be tackling on your own so you should always call out an

expert

to check that asbestos isn't lurking in the fabric of your home, particularly if you are planning on undertaking any modifications or repairs. Not all asbestos is harmful but if it is it is toxic, which is why you should never remove it without the guidance and help of an expert.

Radon

– another common life threatening substance that could be present in your home is radon.  Radon is a gas that is difficult to detect as it is both colorless and odourless but it causes thousands of cases of lung cancer in the USA every year.  Again you should consult an expert to test for radon, particularly if you are in a radon hotspot.  For more information check out the

EPA website

.

Household chemicals

– household cleaners and chemicals such as bleach can be harmful if in the reach of little fingers so always store any poisonous items in a sturdy, raised or lockable cupboard. However these chemicals can also harm you during day to day used in two ways.  Firstly the overuse of chemicals in the home can lead to skin complaints and allergies particularly in the eyes, nose and throat. They can also prevent good bacteria from cultivating which can lead to a compromised immune system and more chance of picking up common colds and bugs.  Try and use more natural, plant-based cleaners for a healthier approach to home maintenance.
If you are worried about any of these common household problems there are lots of things you can do to maintain a healthy home including:
Regular maintenance

– keeping your house well maintained means you are more likely to spot when mold or other bacteria is beginning to take hold

Good cleaning regime

– housework isn't the most exciting pastime but it will keep dust and germs at bay as well as make your home more comfortable

Open windows – help to ventilate that air and you can breathe deeply again

Be vigilant

– keep an eye out for problems and act fast before they take hold

Call in the experts

– if in doubt call in the experts, particularly if you don't know what substance you might be dealing with. Your family's health may depend on it
Pressure washing is the most popular way to keep outdoor surfaces such as walkways, driveways, patios and decks clean. Rather than using pressure washing that can actually damage your surfaces, you can get a three-step method that softens dirt and grime with a pre-soak foam, so the pressure washing leaves the surfaces looking like new.  There are companies that can professionally clean and protect your wood or concrete.
Environmentally Friendly
The three-step process begins with special foam that is environmentally friendly. It kills mildew and mold and lifts off embedded dirt without chlorine that may bleach your wood. It will not harm children, pets or plants and is not caustic to your outdoor surfaces. The foam is sprayed on the surface first and allowed to penetrate the dirt and grime. Then, a controlled pressure wash is applied that will not damage surfaces, but will remove all the dirt. Once the surface is clean, a protective polymer mix is sprayed on the surface. It blocks UV rays, protects against rain and snow and makes the surface look new. This sealant also blocks mold and dirt from building up again, do your yard looks better longer.
[Photo courtesy of JamesDeMers/pixabay.com]
Wooden Decks
Wooden decks tend to fade over the years and become stained by moss or mildew. When wood is in this decayed condition, it's not wise to have it power washed because this could gouge out chips and splinters damaging the wood that may cost a lot to repair. With the three-step process, the wood is treated carefully with the pre-soak foam and gently power washed. Once the old wood has been removed, the wood can be stained and sprayed with a sealant that will soak into the pores and protect from sunlight, rain and snow.
[Photo courtesy of JayMantri/pixabay.com]
Power Washing
Standard power cleaning uses high pressure to blast away dirt, but it does nothing to kill mold and mildew, and it doesn't remove deep stains. This is why the three-step method is so much better. It actually cleans the surface, so damaging-strength power washing isn't necessary.
Outdoor surfaces serve to make outdoor living comfortable and attractive. Your house will lose curb-appeal when your siding is dull, and your driveway is covered in grease. You may not feel like having a barbecue on your deck or patio if it is covered in grime. Keeping outdoor surfaces looking like new also adds value to your home.
One of the worst things you can get in your home is pests. After all, once they arrive on your property, it can be a nightmare to get rid of them. And they can cause a number of issues in your house. For one thing, pests like termites can destroy your home's structure. In fact, it can cost homeowners thousands of dollars every year. And not only this, but pests can be damaging to your health. They can spur on people's allergies, and the bites can be painful for your family. And a lot of people tend to make errors when they are attempting to get rid of the annoying pests. In fact, here is what homeowners do wrong when trying to send their intruders away.
They rely on cheap solutions
A lot of people go to the store when they are trying to get rid of their pests to find a quick solution. And you will be amazed by all the options you can buy to get rid of your pests for good. But you need to be so careful about which products you do buy. After all, there's probably a reason why it's so cheap. It might be that it doesn't work every time to get rid of the pests. In fact, you are bound to spot them arriving back soon if you use some cheap products. And it might be full of chemicals which are not good for your family. Therefore, always think twice before picking up a cheap solution to ensure your home is pest-free. You can read online reviews which will help you to make the right choice. Check out http://greatist.com/happiness/get-rid-of-16-common-household-pests for more advice on getting rid of pests.
[Photo courtesy of congerdesign/pixabay.com]
They don't think about a solution for the long-term
When you get pests in your home, you want to ensure they are gone sooner rather than later. But if you just get a solution for now, it might mean that you end up with the pests back in a few months time. For example, you might remove the rats who are there now. But if you don't sort the holes in your property, their pals will be back sooner rather than later. Therefore, always consider whether the solution you are using is going to work in the long-term. Sometimes it's worth forking out a bit more and getting a professional to remove the pests. For example, companies like http://pest.24hourly.com/ will ensure they aren't a problem for your family again anytime soon.
They don't sort it before it becomes an infestation
A lot of people leave it when they spot a pest. They think it's just a random occurrence and they decide to sort it out later. But if you leave the pest, you could end up having an infestation in your property. And then it will be a lot harder to remove them from your property. Therefore, as we said before, act quickly when you see a pest to prevent them spreading around your home! That way, you won't end up with regret over your pest situation.
[Photo courtesy of keeping It real/flickr.com]
It's easy to focus on just the infested area when you are trying to remove the pests. But if you want to ensure they don't come back anytime soon, you should put preventive down all around the home.
A clean home is a pleasure and helps to promote personal well-being. Maintaining a clean house also boosts design inspiration for interior living space. Whether you live in small apartment, or a large house – keeping your space clean is essential to maintaining an environment where you can feel happy and at peace. Below are some tips to help you clean more effectively at home.
1. Cleaning Supplies
When basic cleaning supplies are available, it becomes easier to keep your home clean. You need not go overboard with cleaning supplies. However, be sure to include dish-washing detergent, cleanser, vinegar, mops and scrub brushes. In most cases, these go a long way in achieving a spotlessly clean interior.
2. Create a Schedule
Develop a schedule that allows you to clean your home regularly. This helps to prevent a pile-up of chores. Spread out cleaning chores, with different tasks assigned to different days. It helps to make the cleaning less of a dreaded obligation compared to cramming all tasks into one or 2 days. By sticking to your cleaning schedule, you'll find that cleaning becomes much easier and less time-consuming.
[Photo courtesy of cocoparisienne/pixabay.com]
3. Clean Regularly
Whatever the size of your home, certain parts require cleaning on a regular basis – every 2 days or at least weekly. This includes the kitchen, bathroom, living room and yard. It is best to develop a schedule for regular cleaning of these areas. This should also include cleaning the appliances and fixtures in the kitchen and bathroom. Weekly cleaning of appliances such as the fridge and oven helps to prevent the growth and spread of bacteria. Weekly bathroom cleaning is vital in preventing the development of mold and mildew. Other areas such as the study room, garage and back yard may not require to be cleaned as often. A bi-weekly or monthly cleaning may work for you.
4. Delegate Tasks
Involving household members in cleaning chores is an excellent idea. By delegating specific tasks to everyone, it becomes easier to keep the home clean. Young children can learn how to put away things to create a neater environment. They can also wipe surfaces of chairs, tables and counters. Older children can take responsibility for cleaning their own rooms, do the laundry, wash the dishes, vacuum and empty the garbage. Other tasks such as cleaning floors, washing the bathroom, mowing the lawn and cleaning the yard can be done by adults.
5. De-clutter
Most homes easily get cluttered due to items being left all over the place. It is best to make household members aware that each person has a role to play in home organization.  If you have small kids, obtain large boxes for them where they can place their toys and items. Teach kids how to store their items in boxes once they're done with playing. Older children and adults must also be involved in keeping personal effects and household items in their respective storage places. Even after items have been stored accordingly, there's always a chance that you could be storing more stuff than you need at home. Set aside one day every month or so to de-clutter your home. You could organize a garage sale to dispose of stuff you don't need, donate to charitable causes, while some stuff may find its way into the garbage.
Sources:
House Cleaning London. (2011) HouseCleaning.org
House Cleaning Tips. Retrieved February 13, 2012. Professor's House.
Your home should be your castle. And as the reigning monarch, you undoubtedly want pristine living conditions. That's hard to achieve on your own, especially in the big cities. Not only is Southern Michigan still battling pollutants from industrial leaders, but over 840,000 residents county-wide track some of that dirt and debris into their homes on a daily basis. Your residence is an investment in time, money, and effort. If you really want your home to maintain or increase its value, sometimes you have to trust a professional carpet cleaner. Believe it or not, professional carpet cleaning is far less of a luxury than a requirement in this day and age. And if you don't believe it, just read on to find out why hiring a pro is so important.
Material Matters
Modern store cleaners and products offer a one-size-fits-all type of cleaning. But not all carpet is the same. Do you know the material and cleaning instructions for your carpet? Is it wool, silk, shag, or a modern blend? Even if it looks similar to your friend's or neighbor's carpet, it may be quite different. A wrong move on your part could lead to a worse situation than you began with. Why take that chance when the pros can easily adjust to the specific needs of your carpet?
[Photo courtesy of kropekk_pl/pixabay.com]
Say Goodbye to Stains
If you have kids, pets, or older carpet, chances are you've adjusted at least one piece of furniture to hide a specific stain. The longer you let that sit, the harder it is to remove. And if you use the wrong cleaners or application, it can spread. Regardless of your stain or issue, chances are the pros have tackled worse. Let them show you how temporary those "permanent" stains really are.
No Standard Equipment Here
Rental and handheld equipment may look impressive, but it often barely cleans any deeper than a high-end vacuum cleaner. Either option simply can't compare to professional grade equivalents. Deep cleaning brushes, special edge cleaning equipment, and an entire team of knowledgeable stain and cleaning masters ensure the best chances of refreshing and reclaiming the beauty of your carpet.
Low Moisture = No Mold
Mold can't grow on dry substances. But it can grow on food or on wet materials. If food or beverages are permitted in or on carpeted areas, chances are you have your share of nasties trapped inside your carpet fibers. You could vacuum daily and still never reach all the spores, dust, and allergens stuck in your carpet. However, professional carpet cleaning has been scientifically proven to remove up to 85% of mold spores and almost 80% of all common household allergens. Why not invest a little to be able to breathe a lot better?
Effort-Free Cleaning (On Your Part Anyway)
Professional carpet cleaning can be scheduled around your needs or even be completed while you're at work. They know all the newest tricks of the trade, and can work with you to ensure all furniture is well protected. Imagine the luxury of coming home after a long day at the office to professionally cleaned carpet right in your home. It's a fraction of the cost of carpet replacement and 100% guaranteed, so why wait another moment to experience your happily ever after?
Contact Nu-Way Carpet Cleaning in Macomb, Michigan, to discuss your carpet cleaning needs today.
Owning your own property is its own reward. Your home is yours and you can do what you want with it. You don't need to abide by the decoration rules of a landlord; it is full of its own touches and delights. It feels more like your home than any rented property ever could.
Despite all of the benefits, there is one downside to home ownership – you are totally responsible. If something goes wrong, there is no landlord to call to ask for help. Your insurance can cover some things, but most policies require you to at least make the effort when it comes to maintenance.
Maintenance is one of those thankless tasks. Rarely does it feel like you have made a difference; the whole point, of course, is to keep things running as they should as http://www.thepackratwifey.com/why-household-prevention-is-better-than-cure/ shows. It doesn't feel like an exciting way to spend money, especially if you have design and decor ideas that are clamouring for investment.
Yet not only does poor maintenance damage your insurance policy, it damages your quality of life. If you're living in a house that is not fit for purpose, it goes without saying that there are changes that need to be made.
There are so many areas of your home that need constant updating, improvement and quality checking. To try and exercise some kind of control over this most fluid of things, below, there's an A-Z rundown of all those little tasks. Run through it at least once a year, or setup a calender like this: http://www.apartmenttherapy.com/how-to-set-up-an-annual-home-maintenance-calendar-176043 (or as advised; some things are seasonal). If you do that, then you can be sure that your home is always working as it should be.
A is for Antifreeze
[Photo courtesy of Dmcroof/wikipedia.org]
When winter rolls around, the last thing you need is your gutters freezing and water gathering. That's no joke: it can lead to gutters collapsing, which is expensive to replace. Try and run antifreeze down your guttering at least once a week.
B is for Boiler
If your boiler is more that four years old, have it serviced annually. If it's younger and under warranty, check the terms of the warranty. Some require annual services from the off to remain valid.
C is for Cavity Wall Insulation
If your home is not insulated, make it so as a priority. You are likely spending more than you have to on heating bills. If it is, get into the attic and check it annually to ensure there's no damage.
D is for Drains
[Photo courtesy of CharlesHodgson/flickr.com]
Especially important in fall with the fallen leaves, clear drains out regularly.
E is for Energy Efficiency
Smart Meters can help maintain proper energy efficiency, but there are less hi-tech ways of doing it. Do you turn lights off when you leave a room? Turn off devices rather than putting them on stand-by? You should be, so think over your habits and make changes where necessary.
F is for Flooring
As floors age, they become more susceptible to heat variations. When it's cold, they will contract, and the expand again when the weather warms up. This can cause cracks and weaken the whole flooring structure, so check every year that a bigger problem isn't developing.
G is for Gas Central Heating
Along with the boiler servicing mentioned in "B", there is another step to take to ensure your central heating is working as it should. Bleed radiators with the change of every season to keep them at the top of their game.
H is for Home Invaders
[Photo courtesy of Earth'sbuddy/wikipedia.org]
No, not aliens, though that would be far more entertaining. Move kitchen appliances and check the attic every few months to check for signs of invasive pests. If you see signs of such an invasion, act as quickly as possible to prevent the spread.
I is for Internal Holes
Terrorised by spiders every fall? Wondering how bugs keep getting inside? Mouse problems? The solution to keeping the wildlife outdoors is to check for any holes in walls. A mouse can fit through a hole of less than an inch in diameter, so be thorough.
J is for Jagged Cracks
Vertical wall cracks are usually due to use and stress, rather than structural problems. The ones you need to worry about are jagged, horizontal cracks. Call an engineer the moment you see anything fitting that description.
K is for Kitchen Sink and Waste Disposal
Even if you practice the best methods possible, every sink is prone to blocking. Run a dose of unblocker through the kitchen sink system every six months to prevent any such issues developing.
L is for Limescale
If you live in a hard or well water area, then you will likely suffer from limescale issues. Not only can this tarnish taps, but it can also render your washing machine unusable. You can find some ideas to combat it at https://www.theguardian.com/lifeandstyle/2009/aug/23/how-to-remove-limescale
M is for Mildew and Mould
[Photo courtesy of Gil mo/wikipedia.org]
Mildew is the product of a house being too damp. Check corners and edges of window frames for any sign of small black spores. If identified, be ruthless with regards to cleaning. Tea tree oil works well.
N is for Nail Holes
This is only a particular worry if you are planning to sell the house soon! But from an appearance point of view, nail holes in the wall can be unsightly and leave the buyer feeling that they have to patch them up. Even if you're out of the home by then it can leave residual bad feeling. Any time you remove a nail from a hole, patch it up. Then there's no need to go around looking, should you ever sell up.
O is for Organisation
Some order to your home maintenance plan is essential. For one, basic reason, there is the fact that some jobs will get in the way of others. For example, would you paint a skirting board before sanding down the wall that is above it? No – that's just asking for trouble. Order will save time, and extra work.
P is for Preparation
Before the season changes each time, check you have everything you need to survive it. For fall and winter, flooding and freezing are the major hazards. For spring and summer, access to water and sensible shaded areas to be in when outdoors are required.
Q is for Quotes
There will possibly be some jobs around the house that you find yourself struggling with. It's worth having a go, but you also need to know the things you can't do, such as http://www.nextavenue.org/home-repair-when-not-do-it-yourself/. If you decide you need to bring in help, get three quotes from different contractors. Don't just listen to the prices – hear what they say about the job too. Anyone can quote a low price for something they won't do properly.
R is for Roof
[Photo courtesy of DMahalko/wikipedia.org]
Your roof not only keeps your home dry, but it plays a part in the structural integrity of your home. If you have any leaks or see missing tiles, then bring in the professionals such as www.fergusonroofing.com/metal-roofing/ as soon as possible. It's not an area to leave to chance.
S is for Smoke Detectors
Make sure they're working, obviously. Test them by lighting a match underneath and see if they go off. Also, if any are emitting regular "chirp" noises, chances are that they're on the way out. Replace the batteries once a year, even if they're showing no sign of running down
T is for Trashcans
Yes, just screams glamor, doesn't it? But it is essential to check the trash cans and dumpster every once in a while and clean them regularly, ideally with a jet washer. The reason? Well, they may get emptied on a regular basis, but particles cling on. Left to fester for too long, these will rot. Your garbage will become a haven for pests who may then decide to move to the house.
U is for Underneath
Everything above ground level is easy to keep an eye on, as you go through it every day and see it with a keen eye. But in the basement, unless there is a bedroom or living space down there, things can happen unnoticed. Check for water ingress, as this can affect the foundations.
V is for Vanities
One of the most popular bathroom improvements you can make, a vanity makes use of space in a room where there is usually so little. On the larger models, which are enclosed, do make sure you check for any issues in the pipes regularly. Leaks can lead to pooling of stagnant water, which is no-one's friend.
W is for Windows
Cracks around the outside of a window, or even any minor gap between window and wall, can become a way in for water, and a starting point for mold. Ensure that yours are in order.
X is for eXtremes Of Temperature
We pick the materials that we do for housebuilding because they are durable and hard wearing. But depending on where you live, temperatures over the year can go from below freezing to over 100 Fahrenheit. Things contract when cold and expand when hot. This can cause damage, so look out for cracks outside after a cold snap.
Y is for Yellow
Some white gloss paint, within months of application, can turn yellow on wood. This is believed to be as a consequence of weaker solvents being used in the paint. It's something to check for if you have recently painted door frames or window sills.
Z is for Zzzzzzzzzz
Okay, maybe a little bit of a cheat. But finally, it is most important to pay attention to the bedrooms and particularly where you lay your head to sleep. This is the most important place to check for nasties like mold. If they are allowed to make their way in, and get close to where you sleep, they can be inhaled and make you very ill. And as sleep is the only time you're in the same spot for six to eight hours a day, you're a captive audience. So be careful.
Just a passing mention of the phrase 'house cleaning' is enough to elicit a chorus of groans, but are you aware of how many benefits there are to living in a clean and tidy home?
There are actually more benefits to having a clean and tidy home than most of us are aware (especially if you have young children), so take note of the following benefits to having a clean home and you may find yourself looking at house cleaning in an entirely new light!
Allergy Reduction
This is one of the top benefits to residing in a clean and tidy home, one that's free of dust, mites and other microscopic particles that have a tendency to aggravate existing allergies, not to mention bring on allergies in those not yet affected.
[Photo courtesy of milivanily/pixabay.com]
Regular vacuuming is a must, as is opening up the windows and doors to air the house. Another way to reduce the microscopic particles circulating about in your home is to clean the fly screens regularly, as fly screens collect dust more than most of us realise. As the breeze blows through these screens and into our homes, it stands to reason that's where a great deal of those microscopic particles come from.
Less Fear of Entertaining
Many of us are quite reluctant to entertain family and friends because we're worried about what they will think of our homes – think about it for a second or two and you'll realise just how true that statement is.
Fortunately, house cleaning services made easy are readily available, so you can have your home cleaned regularly (or even just on occasion when you're too busy to do it yourself) and you'll never have to worry about entertaining in a messy home ever again!
[Photo courtesy of stevepb/pixabay.com]
Less Mould
Like dust and other airborne microscopic particles, mould can wreak havoc with our respiratory health, plus it looks unsightly and can prove very difficult to remove if something isn't done about it before it makes itself at home.
Regular cleaning, whether you do it yourself or have an experienced local cleaning company take care of it, prevents mould from building up and helps to keep your family healthy.
Less Maintenance and Repairs
This is an aspect of regular house cleaning that many of us overlook, but it's an important one because the cost of home maintenance and repairs quickly adds up and becomes quite an expense.
Adding what is known as a 'deep cleaning' task to your cleaning routine every week will help to keep your household appliances in better working order. What's more, by regularly cleaning your home you'll also have a better idea of what needs repairing and maintaining. It's always better (and less expensive) to have something seen to sooner rather than later.
Whether you choose to have a local cleaning company take care of the cleaning for you (this is an excellent option if you lead a busy lifestyle) or you choose to clean your home yourself, don't overlook the many benefits associated with regular house cleaning.