Browsing Category: "Home and Shopping"
Confidence may not be a visible concrete trait in a person but is a very important one in one's personality. It shapes a woman's overall personality in imaginable ways. You could be donning an Armani shirt and whiffing off Gucci's perfume it all goes to vain if you aren't confident. Confident in your skin and style is admirable but not everyone can ace this act.
A shapewear is an important contributor to a person's confidence. The shapewear is a tool that amplifies your confidence by teaching you to look smart and within your skin. It is no exaggeration of the natural beauty, just a contoured look of your body.
The common belief that shapewear is uncomfortable is a myth told many times. It can be chic, attractive, and still be comfortable. This is a possibility that few brands offer. Thanks to Popilush for bringing us such a combination we have been blind about for years now. Learn the art of self-love with a shapewear that is easy on your skin and hard on your style.
Product link: https://www.popilush.com/products/built-in-shapewear-long-sleeve-modal-midi-dress
Here are the top-trending shapewear's by Popilush which return you every penny's worth.
Built-in Shapewear Modal Lounge Dress
The Built-in Shapewear Modal Lounge Dress is the outfit for the dreamiest date night. As the name suggests, it is a body shaper for dress in it which gives your body the desired shape and a hot figure without feeling compressed for air.
Product link: https://www.popilush.com/products/built-in-shapewear-modal-sculpting-dresses
The dress has spaghetti straps, and removable bra straps and hugs your bodycon with a tummy control sculpting. The booty lift gives you the holy finish in its ribbed fabric and qualifies it as a body shaper for the dress. A complete package in which you look like a model in five beautiful colors.
Built-in Shapewear Denim Bodysuit Or Romper Or Mini Dress
This dress beats two birds with one stone with its built-in shapewear and a dapper outfit. The firm fit hugs you like a second skin without breaking the sweat of the one who wears it. Its flexibility with a waist flattening and abdomen tightening design is compelling.
Product link: https://www.popilush.com/products/built-in-shapewear-denim-bodysuit-or-romper-or-mini-dress
The bronze zipper running through the dress and an orange contrast divider are exquisite and detail-oriented. The buttock lifts and overall body contouring is what makes it a complete set for party wear. Plus, it makes a great gift for a body shaper or a dress to give to your friends. Pair it with your shiny black new-high boats for a ramp outfit that steals looks.
Built-in Shapewear Sexy Lace Slip Split Maxi Dress
 The built-in shapewear sexy lace slip split maxi dress is a bodysuit with deep v neck. It is a classic and beautiful white dress with a lace neck detailing and spaghetti straps. The dress comes with removable pads and a contouring breast design.
Product link: https://www.popilush.com/products/built-in-shapewear-sexy-lace-slip-split-maxi-dress
The bodysuit with a deep v-neck allows you to adorn your neck with beautiful jewelry. The plain white canvas allows you maximum ability to be styled with accessories. It also has built-in faja shorts and a piece of breathable fabric.
Wear these chic outfits that amplify your confidence with their comfort and support that never ends even in your fashion moments. Don't forget to ootd these on your Instagram stories because these are so worth it!
If there is one universal truth it is this: nothing beats a good old backyard bash. Nothing. That's a fact (like an actual fact; not one of those facts El President Trump loves to spew on Twitter). There is just something extra special about being in your little slice of the great outdoors, enjoying the winning combination of good food, great drink and perfect company; the weather holding up as laughter warms the air even more than the setting sun.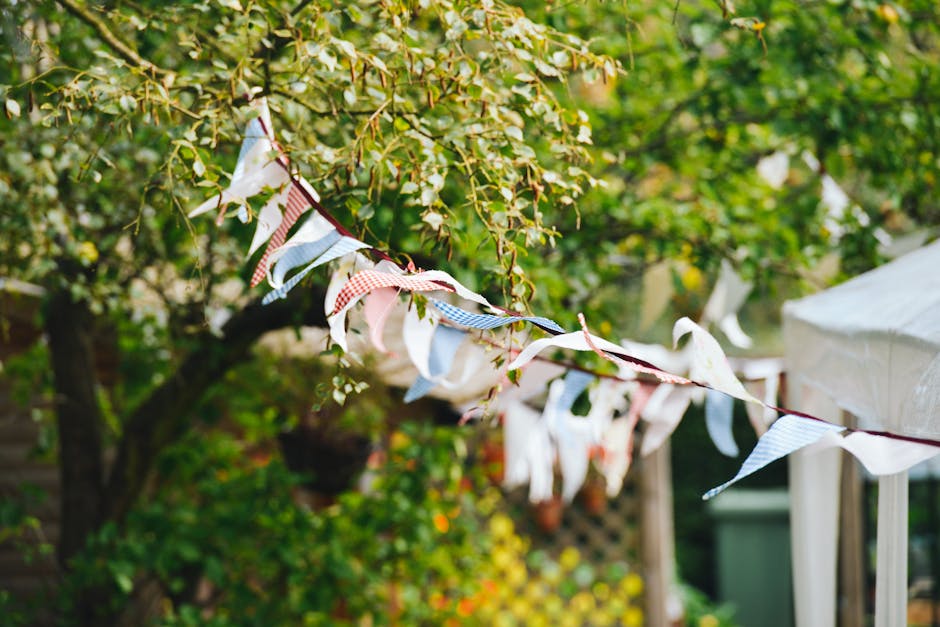 But no matter how good your food is or how amazing your cocktails are, they can only go so far in marking this occasion as amazing. That's because creating the ultimate backyard oasis requires you to create the ultimate backyard oasis.
If you don't know what we mean by that, then read on for our top tips on what you need to play hostess with the mostess at your next garden bash.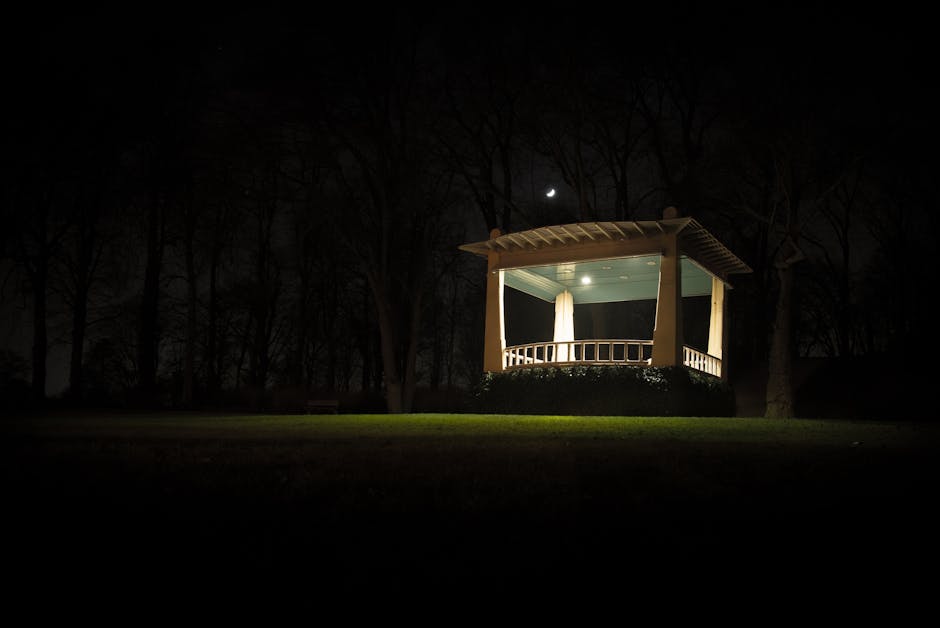 Win In All Weathers
It doesn't matter whether you in live in a small locale that enjoys fantastic weather all year round or somewhere that is susceptible to more rain than the poor Vampires in Twilight; being able to pull off a garden bash in all weathers is important. We're talking shelter and shade. It could be that you get an open structure built at the bottom of your garden, something with a solid roof and drop down walls, or it could be that you decide to do something extra unique and get a yurt. Either way, these will allow you to party on no matter what and remain chic the entire time.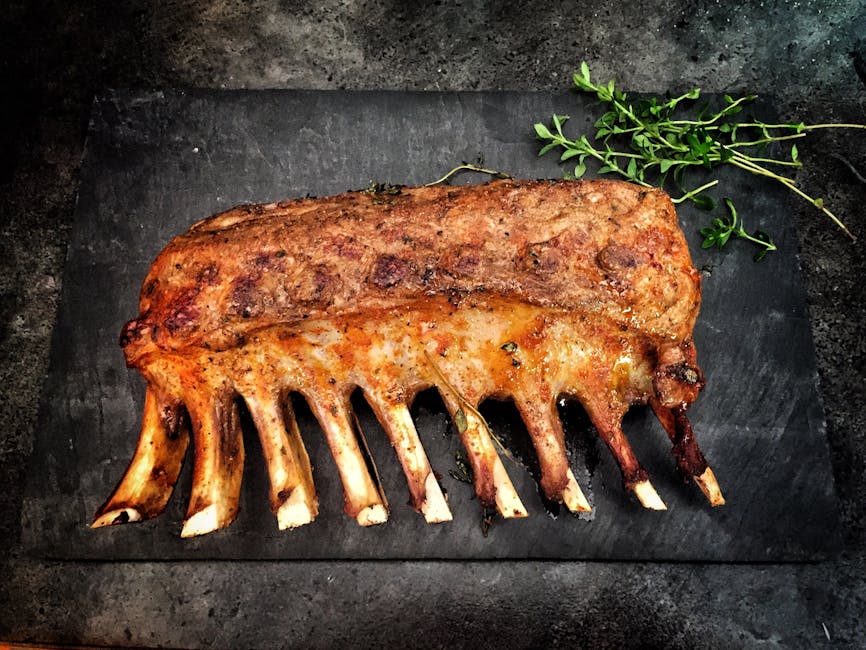 Next Level Chef
If you really want to be the hostess with the mostess then being able to spin plates is a talent you need to master. That means being able to cook and entertain simultaneously, and the easiest and coolest way to achieve this is by looking at some outdoor kitchens and picking the one that will suit you best. We're talking about bringing all the comfort, ease and luxury of the indoors out. It could be something as simple as adding a barbecue, a table, and some seats, or it could be as intricate as installing a completely furnished kitchen finished with modern appliances and seating. Whatever is going to snazz up your backyard most and make your meals stand out that much more, that's what you should look at investing in.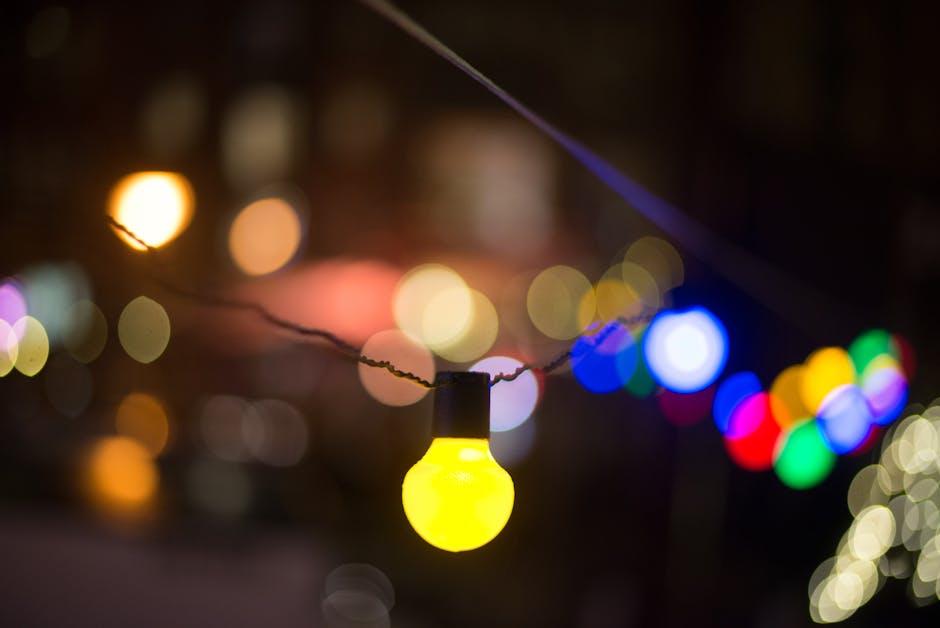 Must-Have Heat And Light
It doesn't matter that your big little bash has landed on the hottest day of the year, the evenings always tend to drop off a few degrees, which is noticeable even when you're six cocktails down. That is why you need ramp up the luxury you offer to create a splash of extra comfort and get some heaters dotted around your eating area. The other thing you can do to add to the ambience of a warm evening is get your lighting on point. That is an absolute essential when it comes to summer parties. Lanterns, tea lights, string lights and just about anything else that will lead the charge in creating an Arabian Night's vibe.
What could be better (and warmer) than eating a nice Moroccan Tagine you've cooked outside, fine wine slipping down a treat, and the fire pit keeping you toasty as little lights flicker about around your outdoor space.
Planning for the new arrival is a big part of preparing for a new addition to your family and you want everything to be just right. Shopping for the perfect nursery bedding and décor can be a challenge because there are so many adorable choices it can be hard to settle on just one. The good news is that you really don't have to get locked in to just one look for baby's room, especially when you use home textiles to create the decor theme.
It can be tempting to get very specific in terms of wall treatments but painting the room a bright color or wallpapering it with a juvenile print can be very limiting. Babies grow quickly and their tastes and needs evolve; the darling baby print or patterned wallpaper that seemed just right will soon become dated. A better choice is to paint the walls a neutral tone such as buff, eggshell or cream because this way you can easily repurpose the room by simply changing furnishings and décor. If you really want to personalize the nursery there are many modern removable wall borders and wall art designed specifically for temporary use; these are especially helpful if you live in an apartment or are renting a home and need to leave the walls in pristine condition.
[Image Source: projectnursery.com]
Decorating with home textiles opens up a range of possibilities – use area rugs, window treatments, pillows, throws, slipcovers and bed clothes to add colors and prints to your heart's content. As your child grows and tastes change it is easy to revise the décor by switching out individual items or starting out fresh with all new home textiles.
Perhaps you simply can't decide on a particular crib ensemble – there's really no need to settle on just one because changing the look requires little more effort than making the bed. Generally a crib ensemble includes a crib skirt (which is like a bed skirt), a fitted crib sheet (starting from $— at www.bedbathandbeyond.com) and one or more crib bumpers.  Experts recommend three sets of sheets for any bed with one on the bed, one in the laundry and one set at the ready; when it comes to crib sheets savvy parents know that four or five sets will ensure you are never caught short because laundry chores can get backed up.
It can also be tempting to go over the top and invest in luxury bedding for your little prince or princess; while this looks great in the fancy home décor magazines, it often simply is not practical. Look for baby bedding that is machine washable because sending it out to the dry cleaners is costly and time consuming.
[ Tagged In ] Beddings, Bedroom, Cheap Beddings, Nursery Room


Bathroom is one of the most important parts of our house, so we tend to improve and make it comfortable the way we wanted. We add some fixtures and furniture around it, my mother recently add a shampoo and soap holder in our bathroom. It was a bit expensive but she is satisfied seeing it attached to our bathroom with different brand of shampoos, conditioner added to it like kneipp products – www.smallflower.com.
Kneipp offers natural products and remedies, including truly natural herbal bath salts and essential oil soaks, body washes, lotions and skin conditioners, as well, they are effective body care products because of its botanical and pharmaceutical contents.
Shopping is something that we all enjoy. Different stores will typically provide for different needs. When it comes to needs that involve each of the different areas of the home, there is no store more important than home improvement stores.
When we shop, we tend to look for stores that specialize in different areas of life. If food is needed, we look for a great food market and if clothing is needed, we look for a great clothing store. The same holds true when we are in need of something to improve the look and feel of our home.
Home improvement stores provide a much needed service to homeowners throughout the world. As with most other specialty stores, home improvement stores provide, well, home improvement merchandise and supplies. You wouldn't go to the local area market to purchase a new pair of jeans so you shouldn't go to a general merchandise store to purchase something needed in the home.
[Image credit gettyimages.co.uk]
Now this brings up a completely different subject and that is utilizing the services of a general merchandise store when in need of a home improvement item. There are people who settle for the merchandise carried in a general merchandise store and they simply don't know what they are missing out on. While the merchandise and supplies carried in a home improvement store are all specialty, name brand items, the merchandise and supplies carried in a general merchandise store are typically low end, no name items. They might be cheap but they usually don't last very long at all.
There is no substitute for a great home improvement store and this is a fact that will not change soon. There are many different needs that can come about in the home and when they do, the best place to fill that need is at the nearest local area home improvement store.
Long before there was an international recycling moving, the tradition of quilting had taken on one of its key tenets. Women and men who made quilts were able to repurpose old clothing or remnant fabric in order to make bright, unmatched large squares for bedding. This was an especially useful technique during times of war when food, clothing and other essentials had to be rationed. Savvy seamstresses knew nothing, no matter how far it seemed beyond repair, was wasted. Every worn and torn garment could have a new purpose. The patchwork quilts at Linens-n-More honors this tradition with their wide array of bright patterns.
[Herringbone Square Quilt]
Priced from just above $100 up to about $390, this bedding is hand quilted and made of 100 percent cotton. One pattern that breaks with the usual color scheme is the Herringbone Square quilt made by Donna Sharp. The squares are gradients of a grayscale, and the quilt comes in king, queen and twin size varieties. Sharp's quilt is staged in a room that continues the chromatic design. It pops against a white rug and is accessorized with black and white photography, black small furniture and large black and white art pieces strategically leaned against a distant wall. It is easy for any viewer to imagine the quilt draped cozily across his bed.
[Kettle Grove Quilt]
The eye-catching Kettle Grove Quilt provides a slightly different approach to patchwork design. The squares are small and uniform, and the alternating light and dark patterns help the lines look sharp. This variation on the design is a reminder that age-old traditions can always have some merit in modern times.
When we moved to our new apartment we didn't bring  few things from our bathroom.  It was lucky that the people who cleaned to the new apartment room we are going to move in left the bleach, soap and sponge in the bathroom though would be lucky if they also used and left a toilet brush.
[Image from wikipedia.com]
Anyway the other day we bought brush for the toilet bowl so we can clean it thoroughly  when bleach was added. My husband had told me a joke to use my hand scrubbing the toilet bow which I think to yucky. Cleaning the toilet is unpleasant job but it is very important to keep the bathroom and toilet bowl clean and sanitary.
Few more months and we are almost finished in paying our loaned motorcycle and refrigerator that's why mother is already planning what is the next item she is going to loan. She wants to get a new TV because our TV was already old and the picture quality is not good anymore. I can't blame her because the TV was already ten years of age and have been brought to electronic shop many times already just to fix.
[Image courtesy of svabic/pixabay.com]
I have suggested that they should buy a LED TV or flat TV that they can just hang in the wall and doesn't need a lot of space there are plenty monitor mounts for sale so I am sure it is not going to be a problem if they buy a flat TV.
One of my friend recently shared her latest find on Facebook. She bought a plastic cabinet for a cheap price of $10, the item was still good as new.  The previous owner is already moving so  he is selling the stuff that he can't carry.
[Image courtesy of MoneyforCoffee/pixabay.com]
Buying through moving out sale, yard sale or garage sale is one of the best way to save and earn money.  You can save money from buying things which is cheaper than buying a brand new in the market which has the same quality of a second hand, you know there are items that are only used for days or weeks and the owner decided to sell them for an upgrade. And well you can earn because you can sell online like in eBay those items you buy.
My mother and sister went online yesterday and they told me that after we purchased refrigerator, a new television is next on the list because our television is already old and not working properly sometimes.  And I am sure after television speaker and amplifier is the next one,  while browsing online I found out that  aphex channel  could be a good choice if we are going to buy amplifier because it has nice features and performance with durable, professional and versatile  sound.

The Aphex Channel is also easy to use for music studios because it has powerful features and has extraordinary single rack unit that offers 7 of Aphex's most popular tools, using it can also avoid using or connecting other devices just to achieve a sonic sound.