Browsing Category: "Home and Travel"
It safe to say get this not as much money in the buy to let market as they used to be. The days when you could get great rates for a property to rent out and make money being a landlord? They're pretty much long gone. However, it can still work even if it's not on home soil.  Many savvy people have started investing in holiday homes abroad to make more of their money. They're all banking on the vast amounts of cash to be made from the inflated prices charged for weekly rental rates during peak season. Most holiday operators put a premium on their prices during the highest demand periods. For example, think school holidays, Christmas and new year. And why wouldn't they?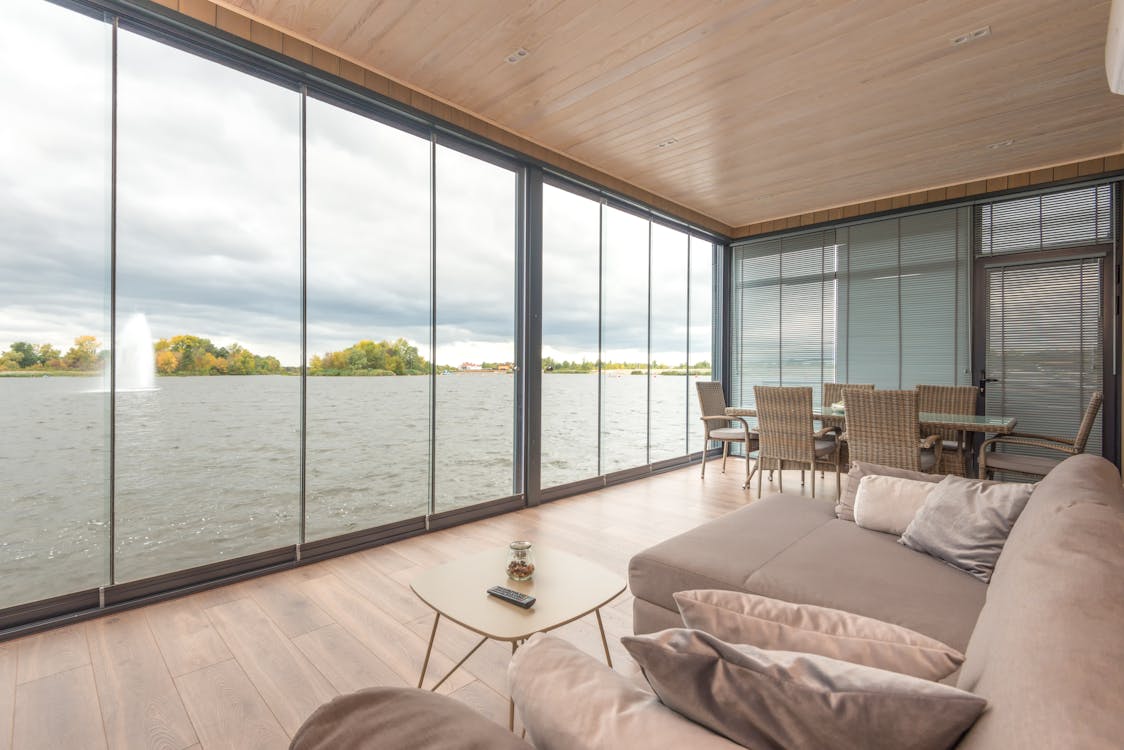 [Photo courtesy of Max Vakhtbovych/pexels.com]
Out of season, the property could sit empty for weeks or even months at a time. And the mortgage and running costs still need to be paid.  You need to be able to offset those outgoings to make sure you can pay for them all year round. If you are thinking about investing in the holiday lettings market, then you need to be careful. It's time to think long and hard about all the extra money and work involved, which will be more than your typical buy to let in your hometown. One of the reasons that people pay such a high amount to stay in lovely holiday properties is they want to go somewhere a little bit different to home.
Therefore, you need to decide where the best place to purchase is. It could be as close to home or as far away as you like, but remember to make sure you can afford to get there if there's a major problem. You could plump for a luxury place like the Four Seasons Nevis in the West Indies for something entirely different. If that's just too far away, stick to a cheap holiday apartment in a less exclusive resort. It all depends on what sort of cash you want to invest.
[Photo courtesy of Rachel Claire/pexels.com]
Running a holiday property is not a piece of cake. There's a lot of work involved and you have to ask yourself if you are prepared to do it yourself. If not yet going to have to pay someone to do it for you and that's going to take a chunk out of your income. There is a reward for all of this extra effort, though. Yields will be much higher, and you could make yourself more money in the long run.  Another benefit adding to the long term appealing investing in a holiday home is that you should receive tax benefits. This means you could make even more profit.
You also need to consider how you are going to get your hands on the funds to buy a holiday home. Unless you've got substantial savings, you going to need to borrow some money. You are not going to have as many options as if you were looking for a traditional buy to let mortgage. Calculating how much income a holiday home is going to make can be  little more than guesswork, so lenders are often hesitant.
Have you invested in property overseas? We'd love to hear your stories and tips! Please leave them in the comments below.
There are so many places to choose from when deciding where to take your next vacation. Are you looking for something different from the typical destination spot? Maybe you should consider checking out the accommodations around Beavers Bend State Park in Oklahoma. The area has numerous activities on water and land, plus an array of beaver bend lodging choices. You can stay in a secluded cabin tucked away in the forest while still enjoying the comforts of home, including HD TV's, hot tubs, fully equipped kitchens and more.
Activities in the Area
Taking in the breathtaking surroundings is entertainment enough, however, if you're looking for some more activities there are plenty of things to do around Beavers Bend State Park. If you fancy spending a day with your favorite golf clubs, you can visit the highly-rated eighteen-hole, par seventy-two course. If you're not interested in a serious game of golf, there is a mini-course you may enjoy instead. Tennis courts are also available for those who want a more intense activity to start the day. Of course, you may decide to take advantage of all three.
[Photo courtesy of Pixabay/pexels.com]
The Sights You'll See
If you've got an explorer's soul, there are extensive trails to traverse in the park for hikers of every skill level. Perhaps spending the day at Broken Bow Lake is the type of adventure that interests you. Boats, jet skis, paddle boats, kayaks and canoes are all available to rent. You can even take a ride through the area on horseback or by miniature train. Fly fishing for trout on the Lower Mountain Fork River may be your chosen method of relaxation. If you prefer bass or catfish, you can try fishing on the lake. All these experiences come with a wilderness view.
Lodging Options
[Photo courtesy of Pixabay/pexels.com]
Arranging lodging is sometimes the hardest part of any vacation, but it doesn't have to be at Beavers Bend. There are several options for accommodations. From lodges and cabins to houseboats and campgrounds, you can find whatever works best for your needs. If you want a night off from kitchen duty, there are plenty of fabulous restaurants within 10 miles of the park.
Take in the sights. Connect with nature. Look into Beavers Bend. Experience a vacation you can enjoy with the whole family, your significant other, a group of girlfriends or hunting buddies or your co-workers. You can make new memories in Beaver's Bend or even start a new tradition.
Planning any trip away from home requires some doing, especially if it is a long one. For someone doing it for the first time, it becomes all the more daunting, even with the various guides, blogs and apps available online these days.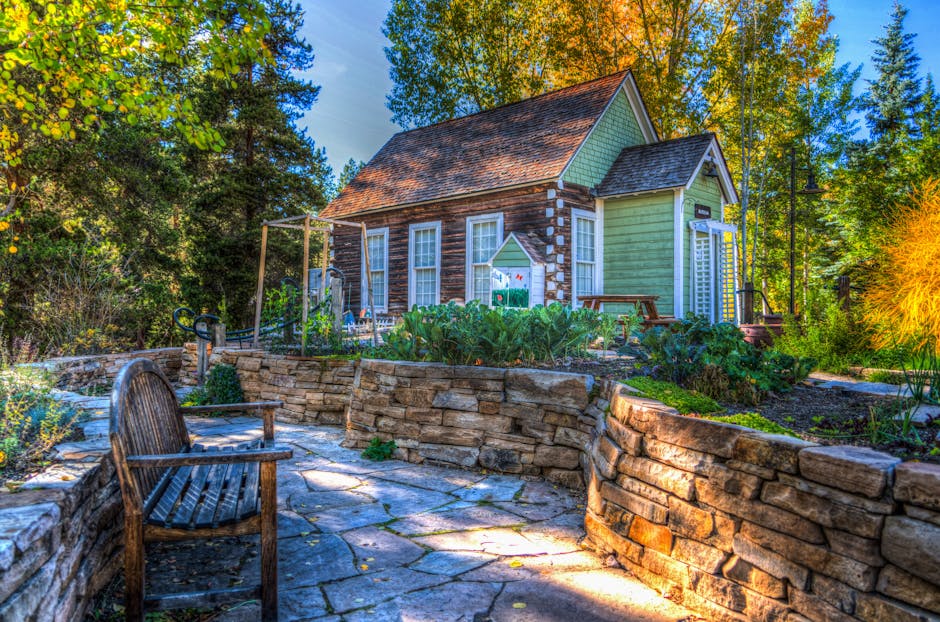 [Photo courtesy of Pixabay/pexels.com]
The question, however, which comes up more often than not is from where to begin? If you follow this step by step guide on what to be prepared for next time you step out of home on a long vacation, then the task of getting there and getting back home again will become much less overwhelming.
Make a list
A thing to do list will go a long way in taking care of what you need before you set out and not worry about leaving home for long. Just add things you remember, even if you have to cross them out again. This will not only make travel easy but planning better.
Travel light
When going on a lengthy holiday, one does get tempted to pack as much as you can to last the trip. The truth is that you will require a lot less. Just  carry clothes for about ten days and then by specific clothes for the location once you reach there. This way you need not haul a bulky bag for months on end.
Take care of the loose ends
Leaving home for an extended vacation can have some annoying drawbacks. Apart from forwarding your contract details to a reliable person, the problem of having someone to pay any upcoming bills needs to be taken care of.
Prepare your travel kit
Plan your itinerary and give the details to parents and friends. Make copies of your passport, visa and other travel related documents and make several copies for yourself and passing on to friends and families. Finally do not forget to take travel insurance – it as an absolute must.
Plan your mode of transport
Cutting down on transfer travel time and cost makes a great difference to the entire journey. The actual charge for valet parking at any airport terminal, both for short and long term can be quite high, even after the significant discounts on offer. It is better, therefore, to have a private transfer arranged to avoid the hassle of standing in the long taxi queue and over payment. Try booking a reliable transfer agency like KiwiTaxi, online. You will not only save on parking charges but will ultimately spend much less on your transport costs. While flying may be an option in some places, hiring a recreational vehicle from KiwiTaxi, can be not only cheaper but also have ample baggage space especially when travelling with families and kids.
Once you have decided to make the big adventure trip, the one which will take you miles away from home for months on end, these are the minor things which will come to your help and need to be tackled. Remember, any vacation is supposed to be fun and relaxing, therefore, a poorly planned one can result in a major headache.
Bali remains one of the most famous tourist destinations, and it means hundreds and thousands of tourists come here every year. It also means that island needs to place more efforts in keeping itself clean and green, especially with the multitude of resorts, hotels, clubs and tourist facilities coming up.
It needs to make extra efforts to preserve the natural environment, which it is famous for. Bali entrepreneurial projects and programs are well aware of the new emerging challenges and are already embracing the modern concept of sustainable or the green living. It is making use of new technologies to protect its natural environment and encourage sustainable living.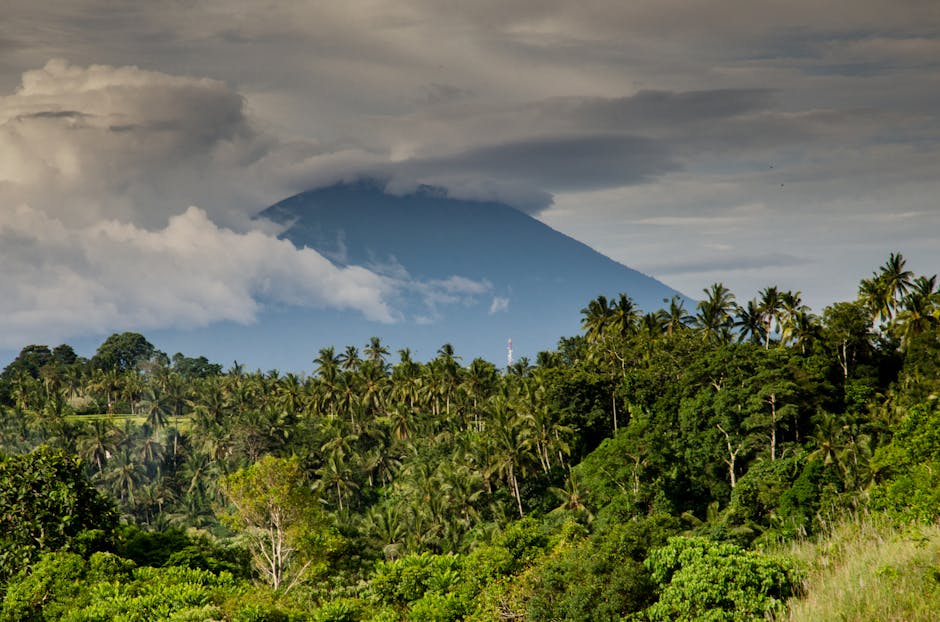 [Photo courtesy of Skitterphoto/pexels.com]
Bali and its culture are based on "Tri Hita Karana," a Sanskrit phrase which means harmony between human, God, and environment. Today, the island is indeed setting an example in the truism industry the way to go green and make tourism eco-friendly.
Green construction
Bali villas and residential homes are turning green as they make use of local and sustainable materials such as straw and bamboo.
Green School is a classic example of green and sustainable living. The school, founded in 2008 is made of bamboo. It prepares its students to be the green leaders of tomorrow and teaches them green living along with the regular curriculum. It is a model of sustainability in education that teaches its students environmental issues very early on in its open-walled classrooms.
Green Village builds further on the positive efforts of the Green School and has expanded the eco-friendly sustainable bamboo homes in the jungle. The project is currently under construction, and some of the villas are near completion. Each villa is made off the ground and placed on bamboo sticks so that it doesn't interrupt the natural contour of the land.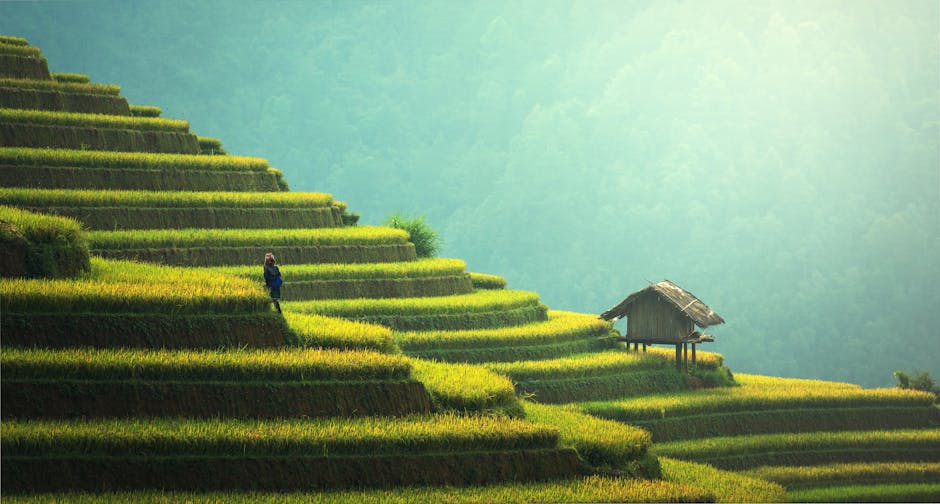 [Photo courtesy of Pixabay/pexels.com]
Bali springs are lodgings made out natural materials such as coconut wood and bamboo with thatch roofs. Located in the green heart of Bali, you get astonishing views from the springs of rice paddies, Mt Batur and Mt. Abang plus a river gorge. Bedrooms are natural but luxurious, and there is a pristine environment within the rooms. Fresh meals are prepared from organic vegetables and fruits grown locally on the property.
Green living
Little Tree has come up as Bali's first Green building supply store that promotes the green living and sells related products.
People are refusing plastic bags in the grocery stores and use cloth bags. They are buying organic food for personal and commercial use.
Solar panels, water, geothermal, and wind sources are being used as sources of energy.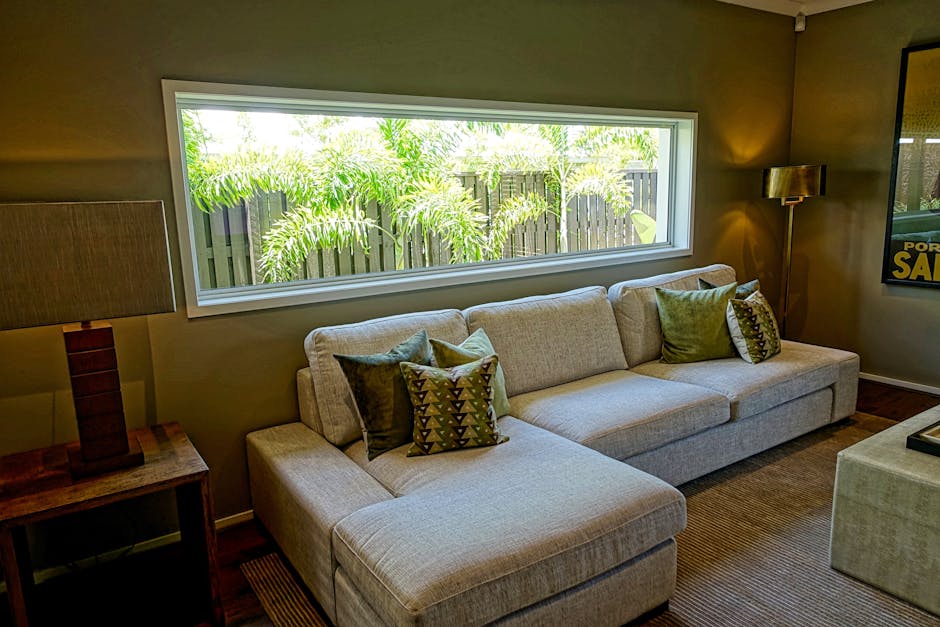 [Photo courtesy of Pixabay/pexels.com]
Bali is already promoting the use of renewable materials in its festivals, PT Akarumput; a green youth culture movement is already a buzz word.
Eco Bali Recycling organization tackles local pollution and waste management problems. A team of environmental and educational professionals motivates recycling.
Ubud Organic Farmers Market sells organic produce grown by local, independent growers. The idea is to motivate and promote organic food produce and its consumption.
Green tourism
Some of the lodges and resorts in Bali are now known as the longest-running eco-establishment, and one good example is Sarinbuana Eco Lodge, which is located at the foot of Mt Batukaru. This is just the right spot to begin your exploring the largest stand of the jungle. When you stay here, you also contribute to the rehabilitation of the endangered Bali Starling bird and offer orangutan protection. Bali Eco Stay is another green option and being eco doesn't mean that you need to compromise on your luxuries. You get to enjoy sumptuous organic meals, great body massage and waterfall swims. The Organic Farm is an organic foodie's paradise. Situated in the scenic mountains of Munduk, Balinese chefs grow their organic produce, and the best part is that guests can go and pick their own fresh and favorite food. Other buildings and villas are coming up in Bali that are made entirely of local bamboo and recycled wood. Their rooms offer not just the best mountain views, sunrises and sunsets but also catch the nicest breezes. As their pavilions are placed on huge stones sit about 10 feet above the ground, the construction makes them safe to any earthquake activity.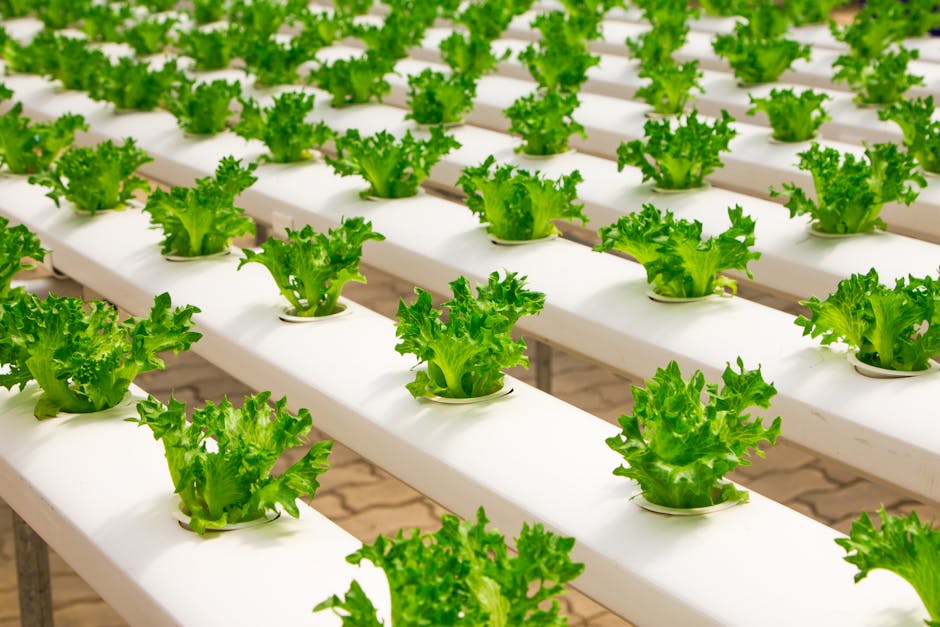 [Photo courtesy of Jatuphon Buraphon/pexels.com]
Eating green
Eating green doesn't mean eating only veggies. It means that you get to eat fresh organic meals made from local produce. There are already several restaurants, farms, and cafes in Bali that serve only organic food.  Some good examples are Bali Buddha Café and Embun Life Café. Bali Buddha Café serves only organic food whether it is New York-style bagels or its famous traditional turmeric detox drink. The open-aired Embun Life Café offers an adventurous menu filled with hearty recipes prepared from local and chemical free ingredients. A trip to the Sari Organik Farm takes you across rice paddies and offer you a panoramic view of mountains from a deck chair. Contemplate the delicious organic menu amidst all that greenery.
Volunteering to make Bali Green
WWOOF, a global organization, encourages sustainable ways of living and motivates volunteer help for about a couple of hours a day. The organization offers food and accommodation to the volunteers as it teaches them about organic lifestyles. Volunteers make a visit to the Nusa Penida Bird Sanctuary, to rebuild populations of endangered bird species, or they can plant trees or teach English in schools. ROLE or The Rivers, Oceans, Land, Ecology Organization helps create alternate eco-friendly employment for rural women by teaching them how to work with natural fibers and snail farming.
So, it's that time of year again. We are all starting to dream of our summer holidays – maybe even our spring holidays! If you're anything like me, then you probably can't wait just to get away from it all and soak in some sun. One of the parts of going on holiday that is less fun, however, is the worry that can come with it. It can sometimes be difficult to leave the home behind, even if it is only for a week. You might find that it can be a bit nerve-wracking, especially if you are taking your entire family with you. While leaving the house unguarded is nobody's dream situation, you have to make certain sacrifices if you want that dream holiday! But don't worry – I've got you covered. Next time you are due to fly off somewhere exotic, just bear these essential points in mind.
Windows & Doors
Probably the most important part of the whole operation! It is imperative that you check and double-check all of the windows and doors of your house before you leave for a holiday. You want to check any potential point of entry. While it may not be very likely that you will be burgled while you are away, it is worth doing, just in case. Imagine if the worst happened, simply because you had left a back window open! Go around each window and door, one by one, and make sure they are shut and locked tight. Better safe than sorry!
Check the Plumbing
You might not have thought to test the plumbing before you travel, but it is one of the more important items on this list. It is surprisingly common for plumbing to malfunction while families are holidaying. For that reason, it is advisable to check that everything is in good working order before you go. For this, it's probably best to just get the professionals in.
Pests
The last thing you want is to come back from your vacation, only to find your home infested with unwanted visitors! Next time you go away, make it easier on yourself: check beforehand. Any pest control company would be happy to give your house a once-over and look for any signs of infestation. A lot of people don't want to do this, just in case they find something. But think about it: would you rather have pests and not know it, or know it and do something about it? For me, it's a no-brainer.
Plants
It is also a good idea to give your plants a little bit of love and attention just before you leave. There are few things more annoying than returning home to find all the houseplants dead. It doesn't take much – just give them a bit of water the day you leave, and they should be okay.

Image Source
Odds & Ends
There are also a few little tricks for keeping your house secure. If you have a neighbour whom you trust, then the whole process is much easier. You can just tell them that you are going away, and they can keep an eye out for you. Otherwise, it is a wise idea to put a couple of lights on timers, so it looks like someone's home. While you're at it, consider cancelling any grocery or milk deliveries you might have planned.