Home makeovers can be costly, but it is possible to make your home more appealing without splashing out a premium. How can you achieve this?
Throw out the clutter
This is a totally free way to make the space in your home look more inviting and presentable. All you have to do is throw away the junk and donate anything in your home that is no longer useful to you right now; or in the foreseeable.  Why keep that old typewriter you've not used in a decade? Do you really need to keep the hundreds of CDs stacked up in the corner? What of old, worn out toys? You will be surprised how much space you can free up by doing this.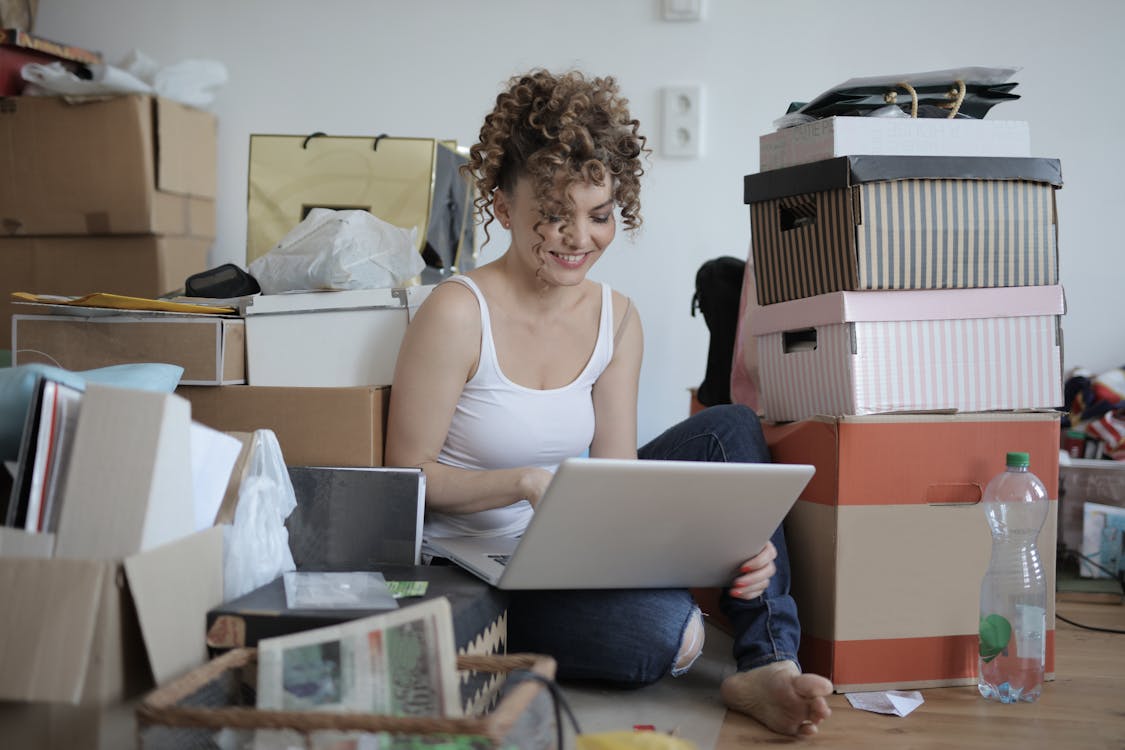 [Photo courtesy of Andrea Piacquadio/pexels.com]
Refinish your mismatched furniture
Mismatched furniture is guaranteed to make your home look disorganised.  If you have all-black furniture and a couple of blue wooden pieces around, you can even things out by painting the wood pieces black as well.  Most of the time, the colour combination you feel great about may actually be upstaging the aesthetic balance of the space.  Primer Magazine has a great piece on dealing with mismatched furniture. The piece is aimed at young men, but the ideas can be implemented by anyone.
Bring in some nature
Go to any public park near you and get some pine cones you can put in a bowl. If there are no woods around you, simply pick a few pine branches anywhere and put them in a jar or vase.  If you still can't find any, head off to B&Q, or any shop selling house plants, and buy a couple. The plants will not just give your home a beautiful relaxing ambiance, they can also improve the air quality.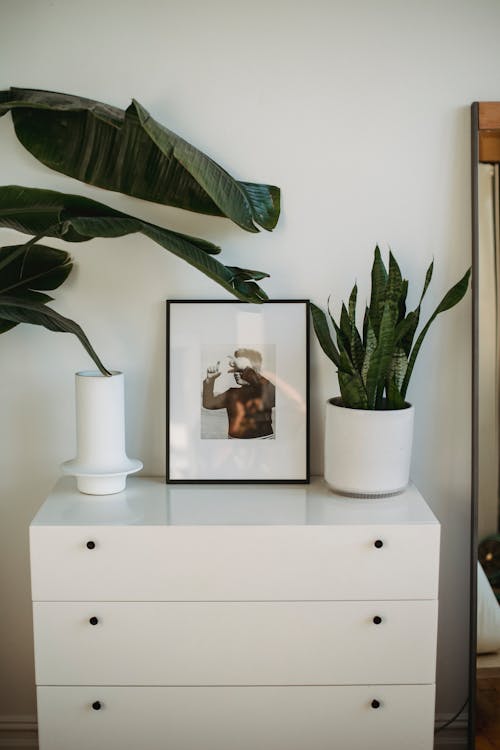 [Photo courtesy of Samson Katt/pexels.com]
Similarly, look for beautiful rocks that can be placed strategically around the house. Instead of having broken chairs as door stops, interesting rocks will make more aesthetically appealing alternatives.
Remove decaying hardware
Replacing that wooden shelf that is already bent to the side with a lovely but simply constructed steel shelf can instantly lift the mood around the space.  A bent shelf paints an uncomfortable picture- bad Feng Shui no doubt too. A good steel shelf can be bought for relatively little, and will not just beautify your home, it will comfortably carry the weight that has bent over your old wooden shelf.  Apart from the shelf, look around to see any other hardware that needs replacing. Picture frames, wine racks, etc. are the major suspects.
Loft Conversion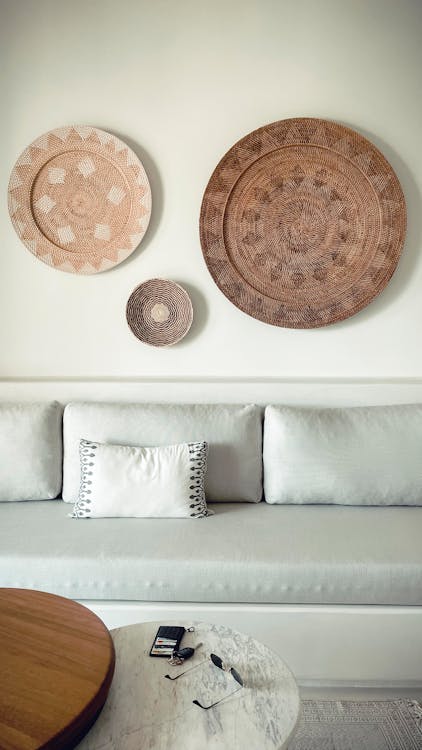 [Photo courtesy of Efecan Efe/pexels.com]
You might be surprised how affordable a loft conversion may be. You may need to reinforce with steel from a company like cannonsteelsltd.co.uk but overall the price should be very reasonable, especially considering the increase in home value you achieve through the process. So this really isn't a cheap process but is certainly one that can be great value because of the appreciation you receive in your house value. Give your guests a room of their own, nay a floor of their own, is a wonderful way to make them feel at home. Just make sure you don't put all the clutter from the loft downstairs.
Reorder the space
Consider moving some of your big items to new positions. You'll be surprised how much difference you can make just by rearranging your living space. A good tip is to put items of a specific colour together. This clustering can develop a theme to a specific area. For instance, you can have your blue books on one part of the shelf and the red ones on the other part. Grouping items by theme or colour will help you achieve a unified look free of charge. Just make sure that you don't create too many themes to a single room, or you pull everything together with an individual theme. Nothing looks messier than a room that is disjointed and without flow. You can get some great ideas for theming your living space on pinterest.
With these tips, you can quickly enhance the appeal of your home without spending too much money.