In every neighborhood, there is one property that stands out. It looks good, and you know it's worth substantially more than the other properties on that street. It is the property that hits that ceiling price or value for the block. Beyond that, it is often the house we aspire to own, or at least make our property look just as good!
It takes a lot of care and maintenance to achieve a great looking property that the neighbors can be jealous of. Of course, you need to have a quality finish to begin with. And chances are, a few luxuries would be desirable if you were hoping to achieve the ceiling price for your property.
There is a problem with investing heavily in your home, though. That ceiling price may limit what you should do. Spend too much, and you may never get the money back. So how can you be sure the luxuries you fancy will one day ensure a quick sale at the top figure price you desire?
Pool
Owning a pool is good for your health as well as for your financial security in the future. Many homeowners find a swimming pool to be a desirable and beneficial addition. Aside from the upfront cost of installing it, there will be ongoing maintenance costs to ensure it is hygienic. You may need to upgrade the railing, gates or water pumps at some point too. Safety is everything when it comes to a pool.
[Photo courtesy of Pixabay/pexels.com]
Check the railing is secure and at the appropriate height. Make sure the gate locks well, and that the pumps are working efficiently. If they're not, water pump repairs should be undertaken by professionals, but it might be possible for you to find the spare parts you need. Keep the water clean, and enjoy this much-valued addition to your home.
Hot Tub
Hot tubs are highly desirable at the moment. They offer a place for private entertaining, as well as somewhere to sit and relax after a long day. These days, you can find cost-effective inflatable hot tubs at your local DIY store. However, if you invest a little in a gazebo or private structure and planting, you could ensure a greater return. Look for quality spas and hot tubs that are easy to use, and look good in their place.
Does a hot tub add value to the property? If you're able to allocate a dedicated area of your garden to this, then yes, it could be quite desirable. However, it may not be enough to increase the value of your home substantially. Check your local property listings or ask a property agent for their opinion about your neighborhood prices.
Summerhouse
If you have a good-sized garden, it can be very tempting to fill the space with extra living areas and structures. Always be wary of doing this. It's best to consider the type of accommodation you live in. If it is a typical family home, then level lawns and clean paths are essential for children and pets to play. An executive home may need the same or additional patio space for entertaining.
[Photo courtesy of Unsplash/pexels.com]
With that in mind, plan your summerhouse addition carefully. You will want it to be sizeable enough to be practical, but not overwhelm the rest of your garden or yard. Wooden structures that are well cared for are very attractive and highly desirable. This might push the asking price up for you.
Landscaping With Decking And Patio
If you design your garden with care, you can enjoy it for multiple purposes. Think about safe play areas for the kids and a doggy patch that's out of the way. Perhaps you're keen to grow your own healthy produce? Landscaping to create these areas means that you can ensure you have the right space and aspect for a great patio and deck. Create a desirable view with the planting of shrubs and flowers. A small flowering tree or fruit tree might also increase the value of your home when it matures.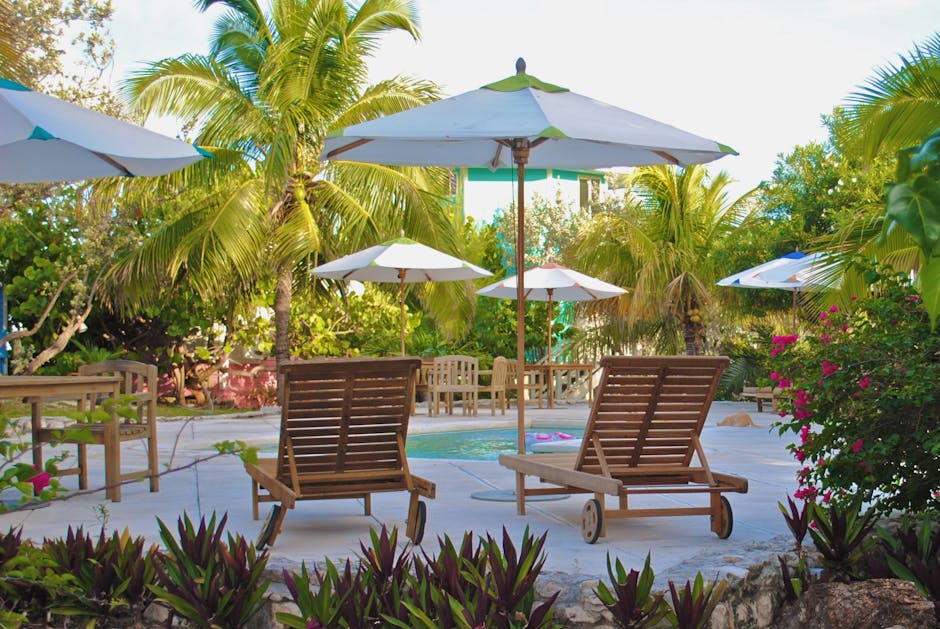 [Photo courtesy of Pixabay/pexels.com]
If you are showing your home to potential buyers, be sure to set out the patio furniture. This should include a high-quality dining set. Adding place settings to the table can help viewers gauge the size of the space and how many people they could cater for. Give the area a good sweep and power wash to be sure debris and grime are removed.
Garage With Auto Doors
Convenience is everything when people are house hunting. They want easy ways to live the lifestyle they aspire to have. Something as simple as upgrading your garage doors might push the value and desirability of your home all the way up. Remote controlled auto doors offer additional security too. Imagine being able to just drive in and out without having to get wet in the rain. Make sure there are adequate security lights providing illumination along the drive too.
Designer Fitted Kitchen
A high-end kitchen will always be desirable. If it looks contemporary and like new, any potential buyer will be relieved they don't have to put all the work in. Installing a kitchen takes a long time and a lot of upheavals so most buyers would prefer to have it all done before they move in. Best of all, they're often willing to pay a premium for it all to be in place and looking grand.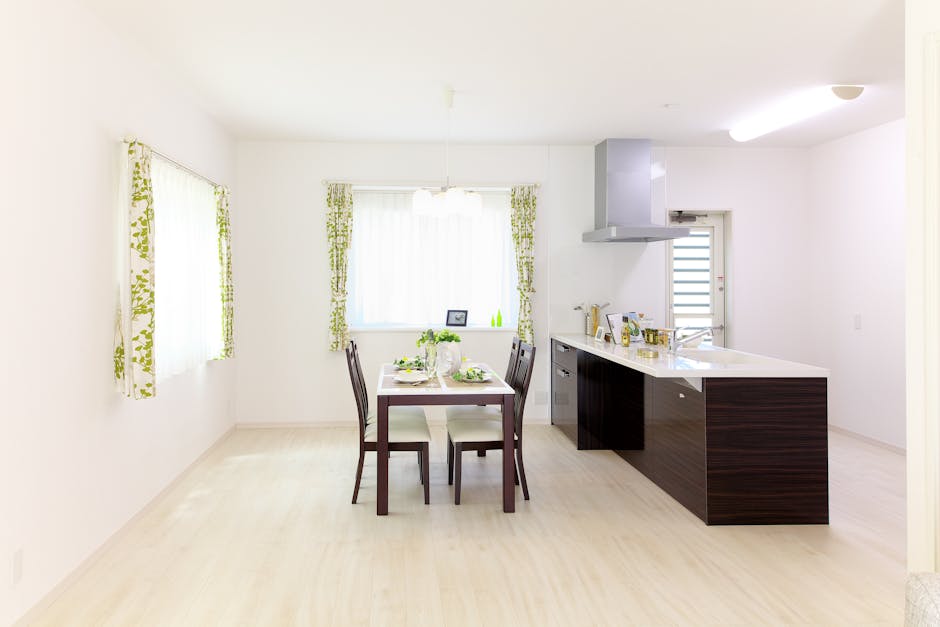 [Photo courtesy of Pixabay/pexels.com]
Look for minimalist fitted kitchens with all the appliances built in. If it's all hidden away neatly, this can be far more attractive. Make sure there is space for a dining set here, even if it is only a breakfast table or bar. Choose your colors wisely to make sure they are neutral enough for most tastes but offer a good level of vibrancy and energy to be stylish.
Flooring and countertops are very important to potential buyers. Look for better quality materials like granite with a high gloss finish. The details can make all the difference. Soft-close cupboards and drawers, and a big, roomy fridge-freezer will appeal to most potential buyers and might make for a quick sale.
Jacuzzi Bath
Some people love the idea of jumping into a jacuzzi bathtub in their own homes. They imagine the bubbles caressing and soothing their muscles, while the skin enjoys a gentle cleansing. Those that own jacuzzi baths might be less inclined to have another one. They can be noisy, and difficult to clean. This one is a tricky one to gauge when it comes to being a valued investment for your home. If you have no personal use for one, it might be worth avoiding.
Sauna
Saunas are a very healthy way to take care of your body, mind, and skin. They can offer a great deal of relaxation as well as a handy, natural way to detox the skin. Saunas at home don't need to be very big. You might have one in the corner of your home gym, or it might form part of your family bathroom. They are reasonably easy to maintain and can be used every day.
If you install a sauna in your home, this may attract buyers that are particularly health conscious. The installation cost can vary quite a lot. If you keep the sauna area clean and well-maintained, then it might offer a valued add-on for any potential buyer.
Luxury Bedroom Decor
Buying a new home is often more about buying the lifestyle you desire. Luxury finishes will always be desirable and can indeed demand a higher price for the property. If other homes in your neighborhood are finished to this kind of standard, then it makes sense for you to invest in the right style of decor to compete with them.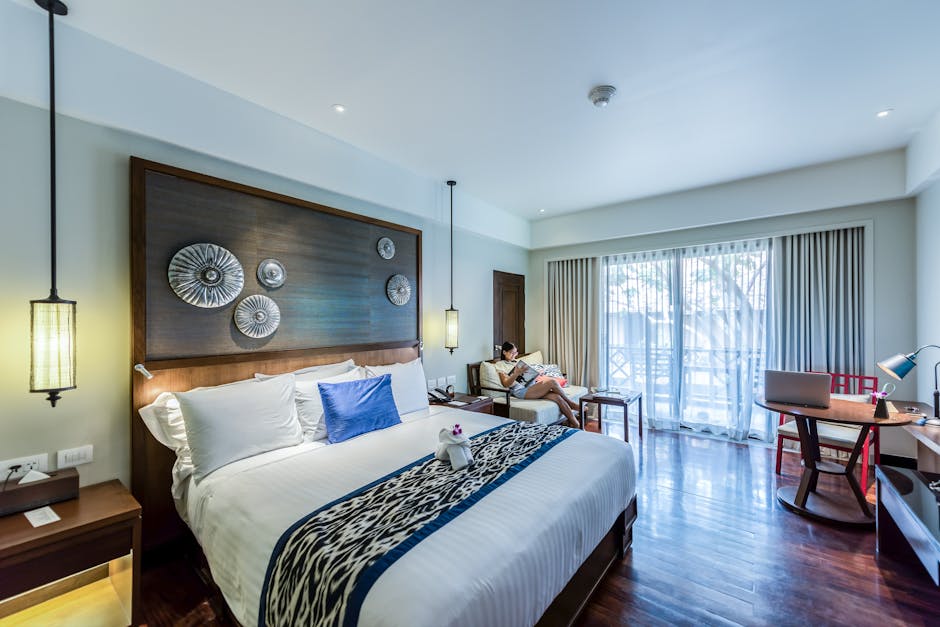 [Photo courtesy of Pixabay/pexels.com]
Luxury decor should look like a luxury hotel suite. Imagine a well-dressed bed in a room with plush rugs or carpets, enormous headboards, and designer bedside cabinets. Your master bedroom should be the most attractive room in the house. This is the room where you spend most of your hours when you're at home, especially if you work full time. It needs to be opulent, luxurious, and comfortable.
New Driveway
Don't forget – the front view or curb appeal of your home is the very first thing anyone will see. It has to impress, and it has to welcome visitors toward your front door. A big part of this is the driveway. If it's a little dated now, consider having it re-blocked, bricked, or paved. Some surfaces can look as fresh as new if they're power washed.
Consider bordering the driveway with green planting. Lawn, shrubs, or even a hedge can look beautiful here. Keep all planting trimmed and tidy. Of course, you might prefer to use artificial plants to keep them low maintenance. Avoid gravel and loose surfaces as they can quickly become untidy and invite neighborhood cats and other animals.
Some luxury touches to your property might make it appear more attractive and become more desirable. This could, in turn, hasten a sale. To really add value, consider the add-ons that are most likely to appeal to the type of people that would want to live in your home. These are the ones that could help you reach that ceiling price.