The bedroom is the inner sanctum of a home, the place where you go to rest, relax and rejuvenate. Because a bedroom is not a common area which will be seen by family and friends, many people scrimp on decorating the bedroom and go with a simple Hollywood bed fame, skipping headboards or any other sort of ornamentation. They have the basics – a nightstand or two, a dresser and perhaps a chair.
When you think about it you spend almost a third of your life in bed – don't you deserve to treat yourself at least as well as you might treat company? It does not cost much to outfit a bedroom in a style that is warm and welcoming; creating a bedroom that is a reflection of your personal style can be a rewarding effort that pays dividends for years to come.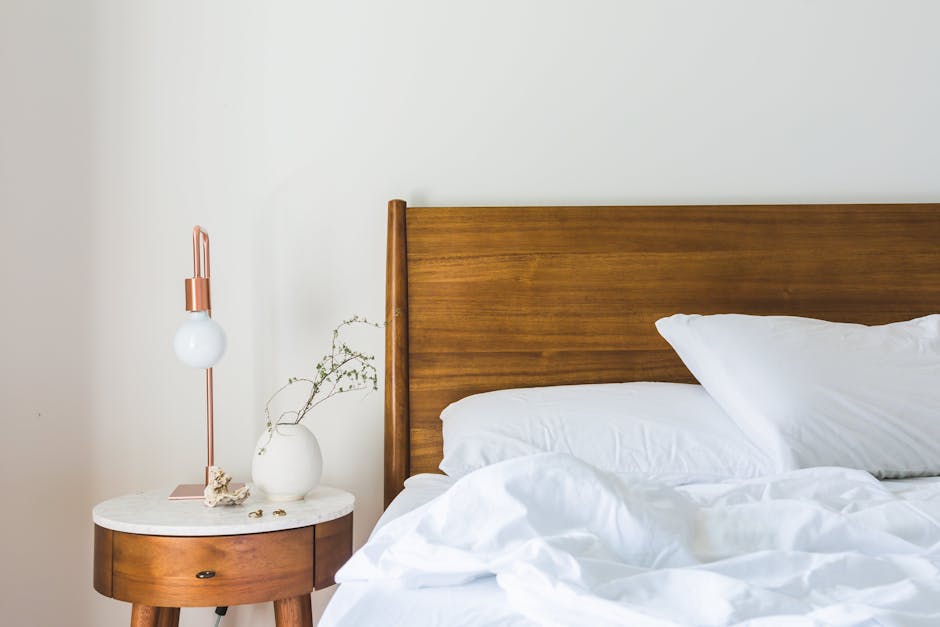 [Photo courtesy of Burst/pexels.com]
If your mattress is a bit tired you can easily improve conditions by investing in a foam or feather mattress pad or mattress enhancer – these help to extend mattress life and provide a better sleeping surface. New bedding is a fast and easy way to change the look of a room and you don't need to be a designer or interior decorator to create an amazing look. Most bedding ensembles include a bed skirt, quilt or comforter and one or two pillows shams, all of which have been selected to coordinate perfectly.
A net canopy enhances any bed – the simple mesh netting can be draped at the head or foot of the bed or gathered to one side as a swag; bed canopies add drama and romance to the look of a room and are easy to install in minutes. A bed throw is another way to add visual interest to a mundane bedroom.