Just because you live in a shoe-box sized studio in East London, doesn't mean you can't make the most of the space that you do have.  There are a number of ways to make your small space seem larger, including sticking a million mirrors in there and knocking down partition walls. But no one wants to sleep in the same room as you take a shower and cook your Sunday roast, or live in your very own spooky House of Mirrors! So you might be surprised to hear that rugs – yes, as in small carpets, can be a great solution!
Fussy styles
Most of us think of rugs in homes with lots of clutter- lots of small rugs or a large rug taking up most of the floor space as opposed to clean, neutral floorboards.  But rugs actually enhance the space that you have, and they are not only beautiful but warming and welcoming too – everybody should have at least one in their home!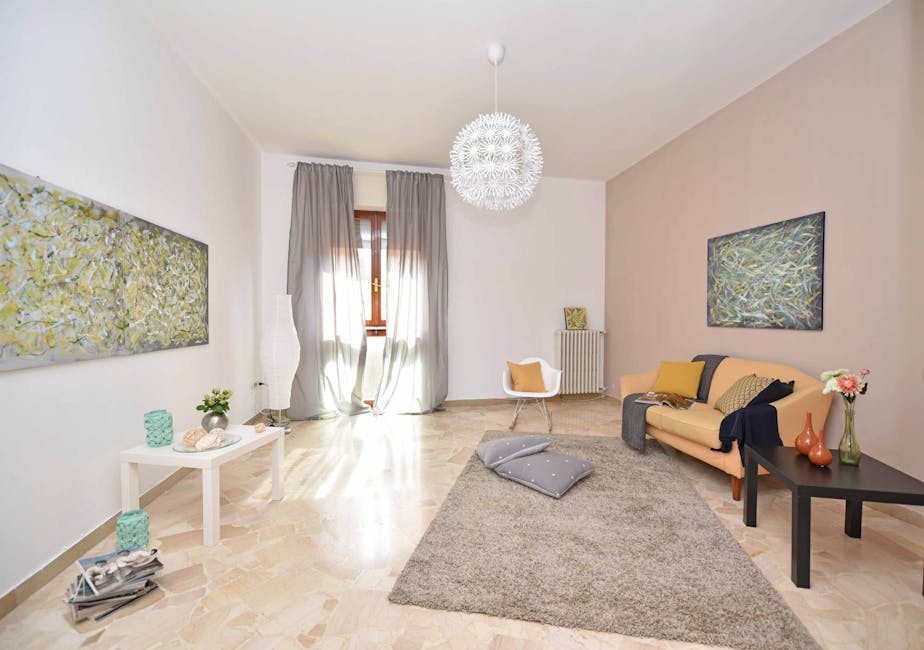 [Photo courtesy of Pixabay/pexels.com]
Bedroom beauties
Rugs in the bedroom should be all about comfort and softness.  Of course, if you have a studio flat then your living space is also your sleeping space, but it's easy to use rugs to define separate areas.  In the area near your bed, a rug which is soft underfoot is great, such as a sheepskin or flokati rug.  These are available in a wide range of colours, from crisp white and fluffy cream to vibrant mauve and hot pink.  Choose your rug to match your existing décor, whether that's Japanese minimalist or vibrant pretty florals.  The moment you step out of bed in the morning onto this soft, beautiful rug you'll know you are going to have a great day!
Living room lovelies
Your living room is where you'll spend most of your time, and in a studio apartment you can use a rug to define this space – try to pick a large rug which extends almost to the edges of the room, or the edges of your living area, for maximum effect.  This will actually help your room to look larger and more spacious.  Opt for clean neutrals or bold brights, but try to keep the pile shallow if you're scrambling for space.  Whilst deep pile leather shag rugs look amazing in large airy lofts, in a small studio they will simply make everything feel more cramped.  Shallow pile polypropylene rugs are not only ideal for small spaces; they are also hardwearing and stain resistant, perfect for clumsy friends who spill glasses of red wine on your floor…
No matter how small your space, a stunning rug can really help to define it, give it style and make it warm and welcoming. There is obviously always the question of budget, and like anything else, the price of rugs can vary hugely. Head to Ikea for a cheap and cheerful option, or get lost in a designer rugs shop for that really special purchase.  Follow the above tips and you will soon benefit from the beauty of rugs in your home.