If you have ever been fortunate enough to stay in a fine hotel or upscale resort then you know that hotel style home decor is different than what you have at home – the luxury pillows and bedding enhance the experience and you leave feeling relaxed, refreshed and invigorated. With some savvy shopping it is actually possible to experience many of the best hotel amenities at home in your bedroom and bathroom for less than even the cost of one night in a luxury hotel.
Start with bedding – look for fine quality Egyptian cotton sheets with a high thread count and invest in the very best set you can afford. When you think about it you spend almost a third of your life in bed and the sheets are in direct contact with your skin; this is not the place to cut corners. If you spend money on nothing else than top-quality sheets you will still have invested wisely and will enjoy a more restful and comfortable night's sleep.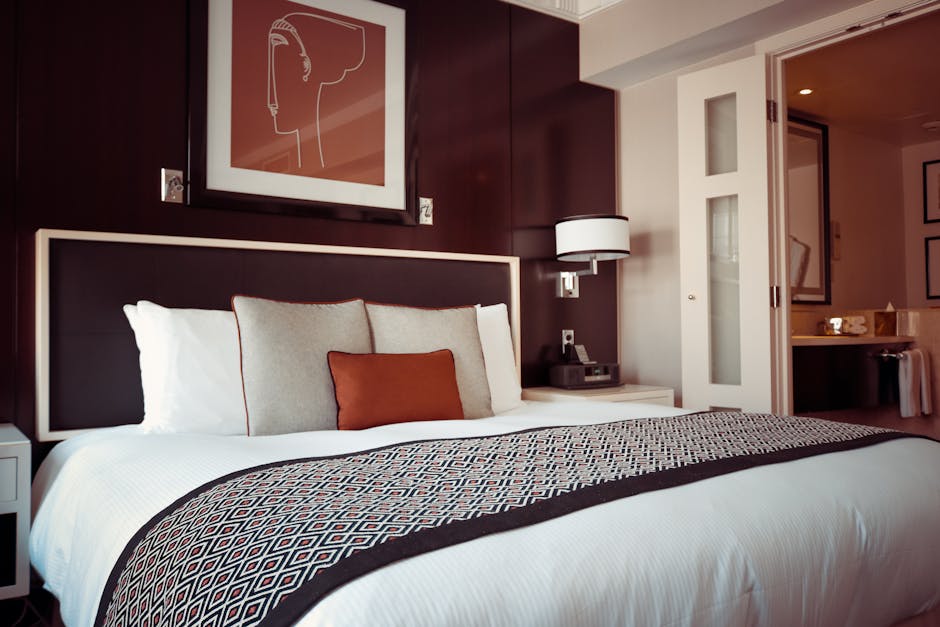 [Photo courtesy of Pixabay/pexels.com]
A mattress pad can help to improve the sleep surface, especially if your mattress has some age to it. There are mattress pads designed to address a variety of issues so if you seek a less firm or more firm sleeping surface you can achieve it. Look for memory foam mattress pads along with mattress pads and toppers designed to reduce motion transfer and relieve pressure points. Much like sheets, mattress pads are available in a variety of sizes ranging from twin and twin extra-long to queen, king and California king.
Pile on the pillows – hotels use lots of pillows to make the bed the focal point of the room plus they are comfortable to lean against while relaxing, reading or watching televise while in bed.