Spicing up your kitchen always breeds excitement, however unless you know the right ways to  make the most important space in your home stand out, then you're going to have a few problems on your hands. If you follow the rules of kitchen design, then there's no doubt that you'll be left with a very safe and functional kitchen, as well as a cooking environment that will last for many years to come. From lighting to counter tops, there are many ways to enhance your kitchen space, and depending on the theme you want to install, you could have a brand new kitchen without breaking the bank! Let's take a look at some of the rules of kitchen design.
The Triangle
You may not have heard of the triangle, but most kitchens implement this design technique in order to save time moving between appliances. The triangle consists of a refrigerator, a stove and a sink, and they're kept close together to allow for convenient movement in the kitchen. Not only are these some of the most used appliances in the kitchen, but kitchen design would be completely different without the use of the triangle.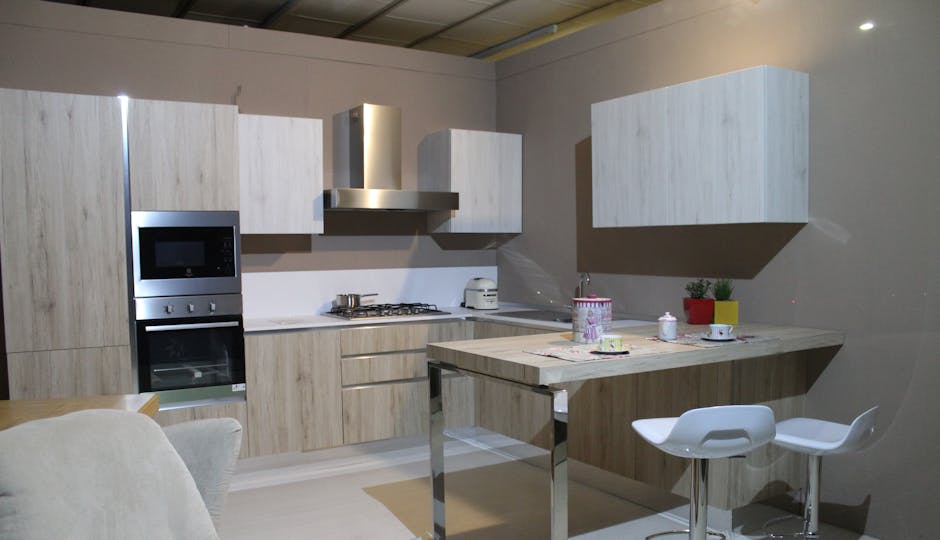 [Photo courtesy of Pixabay/pexels.com]
When it comes to the triangle itself, the sides don't have to be the same length. As you've guessed, the triangle is imaginary, however keeping these core appliances within 5-8 feet of each other will dramatically increase efficiency. If you like to cook alone, or you have a small family, then the application of the triangle will be hugely beneficial. To further improve the triangle, why not move your dishwasher into the space between two of the appliances.
Assessing Your Kitchen's Needs
Before you start a project as big as redesigning your kitchen, you have to know what you need, what you want to change, and what you want to keep. Without a solid plan of refurbishment, you may find that your original budget goes out the window, as you start to buy things that you don't necessarily need.
The first step to redesigning your kitchen is to understand what you want to change, and why. Next, is to determine a budget for the changes you want to make, as well as the length of time it will take you to complete the refurbishment. The last thing you want is to reduce your cooking space for a longer time than necessary. Finally, after implementing the changes, you'll need to complement your new kitchen with up to date appliances, colour and lighting, to ensure the theme lasts as long as possible. Surf online to see a great selection of the latest appliances for your kitchen!
Different Types of Lighting
Kitchen design isn't all about the physical aspect of the space in front of you, it's about how that space is perceived. To improve the perception of your kitchen, different types of lighting can be used to illuminate space, or create shadow. From task to decorative, accent to ambient, try out different lights in your kitchen, and in different places. For example, you'll want your chopping area well lit, however you could have ambient lighting under cupboards to enhance the floor design.