Your home is one of the biggest purchases you will ever make, and when you come home each day, you should feel proud of your investment. So if your property is looking a little tired and dilapidated, it's time to make a change! A few changes can transform your home and add curb appeal- who wouldn't want to own the prettiest house on the street?!
Clean and Tidy
Having a general clean and tidy around the front of the home can make all the difference. Sweep up litter and leaves, move shoes and bicycles. Wash the windows and clean paths and the driveway using a jet washer. Moving bins either to around the back of the property or investing in wooden 'bin sheds' to neatly store them away can make the front of your home look far nicer too.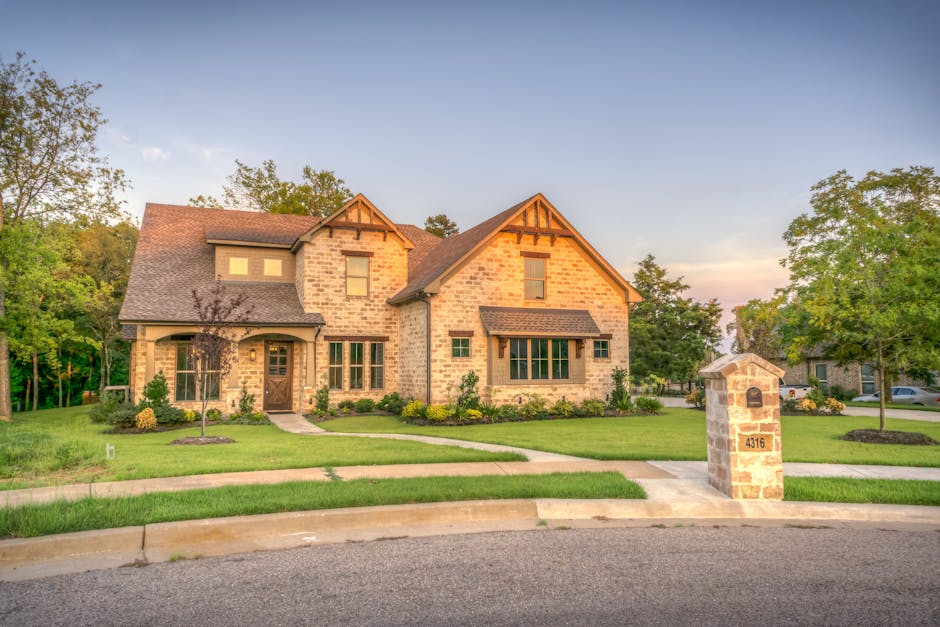 [Photo courtesy of Pixabay/pexels.com]
Tidy the Front Garden
Plants and shrubbery can dramatically improve the look of your front garden, but it's easy for things to grow out of control. Now we're into the spring season, expect a huge spurt of growth. Make sure everything is trimmed back and looks neat and tidy. If your lawn has seen better days due to the winter flooding, repair any bald patches with a box of grass seed and give it a few weeks to establish before mowing. If you have any daffodil and tulip bulbs planted in the front they'll be in full bloom right now, but in a couple of weeks you'll need to go around and deadhead everything.
Re-Paint
Fences, garage doors, gutterings and the house itself all might need painting. Over time it can become worn and faded in the sun, or look grubby and dirty which can bring down the overall appearance of the home. Using professional painters will give the best result, but if you're patient and good with a paintbrush, you could do this yourself if you don't mind heights and ladders.
Add Lighting
Lighting is necessary not only from a curb appeal perspective but for practical reasons too. Motion detection flood lighting deters burglars, but it's also handy for whenever you come home, and it's dark. No more fumbling around in pitch black looking for your keys! Alternatively, you could add some fancy looking lantern lights either side of the door. Smart lighting is popular and accessible these days, so it's easy to put them on a timer or control them remotely using your mobile phone.
Add Plants and Flowers
All of the other steps will make the property look tidy and smart, but to really make it look great add some flowers! You could do this by adding hanging baskets or pots (or both) each side of the door. Any garden center will have beautiful plants to choose from, they're likely to need replacing a couple of times a year where flowers only bloom for a number of months before dying back. Finish the look with a door mat, you can find loads of cute designs on sites like eBay.