When you're looking to add an outdoor dining space to your garden, you can often feel completely overwhelmed with choice. Because there really are a lot of options to consider. Not only do you have to pick out the perfect furniture, but you also have the accessories, plants and even the patio style to think about too. To help you hone in on the right design for you, you might want to consider a few very different options. When you're looking online, you can often be inundated with styles that all look and feel the same. But if you want something that feels completely your own, here are five to think about.
Small & Simple
If you only have a small outside space, you might want to keep your dining area as cute and compact as possible. And you totally can. You don't have to go big and brash and ruin the rest of your garden. Instead, you can create a small patio area, even if it's super narrow, add a chair or two, and a French style bistro dining set along with a few potted plants and you've got the perfect alfresco area to enjoy all summer long.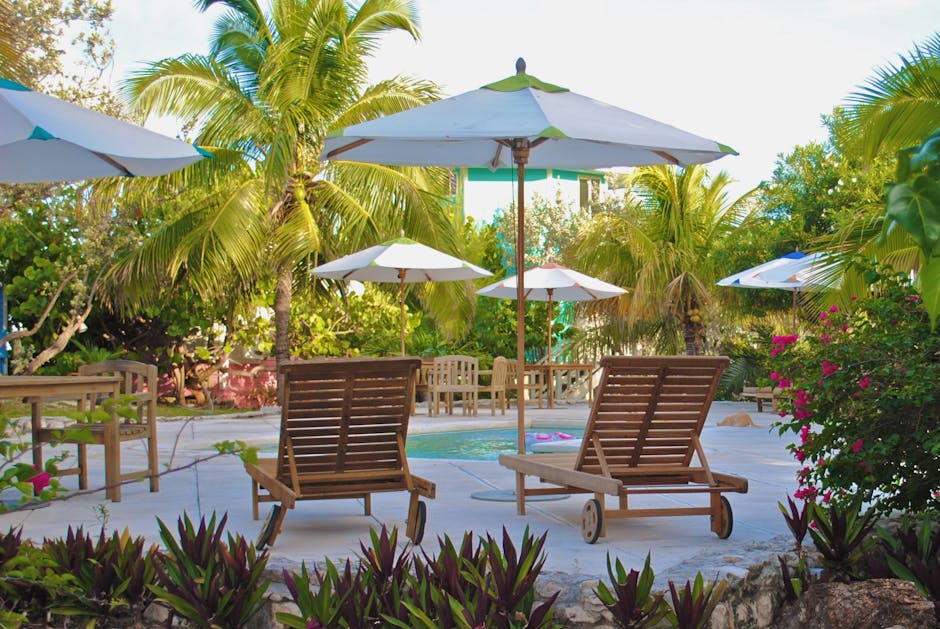 [Photo courtesy of Pixabay/pexels.com]
Classically Influenced
Regardless of the space you have, you might want to go for something classic. A traditional patio area can look completely charming in any backyard. Old cobbled stones make for incredible patio areas, and lots of vegetation can give off a rustic vibe. If you've always wanted to make your outside dining space feel like it was taken from your favorite vacation spot, with a classic look, you can.
Hamptons Style
If you want to go for a super chic summer look with your outside dining space, why not think about styling the area based on your favorite Hamptons beach house? Here, the look and feel of the patio should be very light, bright and airy. Blues, white, grays and neutrals are always good options to go with. With a minimal yet still stylish vibe, and the odd nautical element or two, your outside space will give you the relaxed air you've been hoping for.
Water Inspired
Sometimes, a tranquil eating space is exactly what you need. If you love to feel apart of nature, enjoy a glass of wine as the sunsets, or even read outside, you might like the idea of having a few water features around your patio. While the flooring choice itself may not matter, you're going to want to make sure that you choose fountains or features that make you feel calm, relaxed and facilitate an easy evening.
A Space For Entertaining
Or maybe you want your patio area to be all about entertaining? When you love to have people over and let out your inner social butterfly, you're definitely going to love outdoor entertaining. Your focus here should be on the flow of your furniture layout, having enough seating or relaxation areas, and of course – the food and drinks areas. A grilling area and bar could really make your dining space the talk of the town.