Everyone needs to be able to relax and have fun at home. Having entertainment options you can choose from will keep the whole family entertained and stop anyone getting bored. But if you want to be able to entertain yourself whenever you want, you need to have access to superior entertainment. If you want to improve the entertainment you have available in your home, you need to consider how you can access it and what you use to enjoy it. Improving your sources for entertainment and the tech you use to experience it can make everything more fun and relaxing.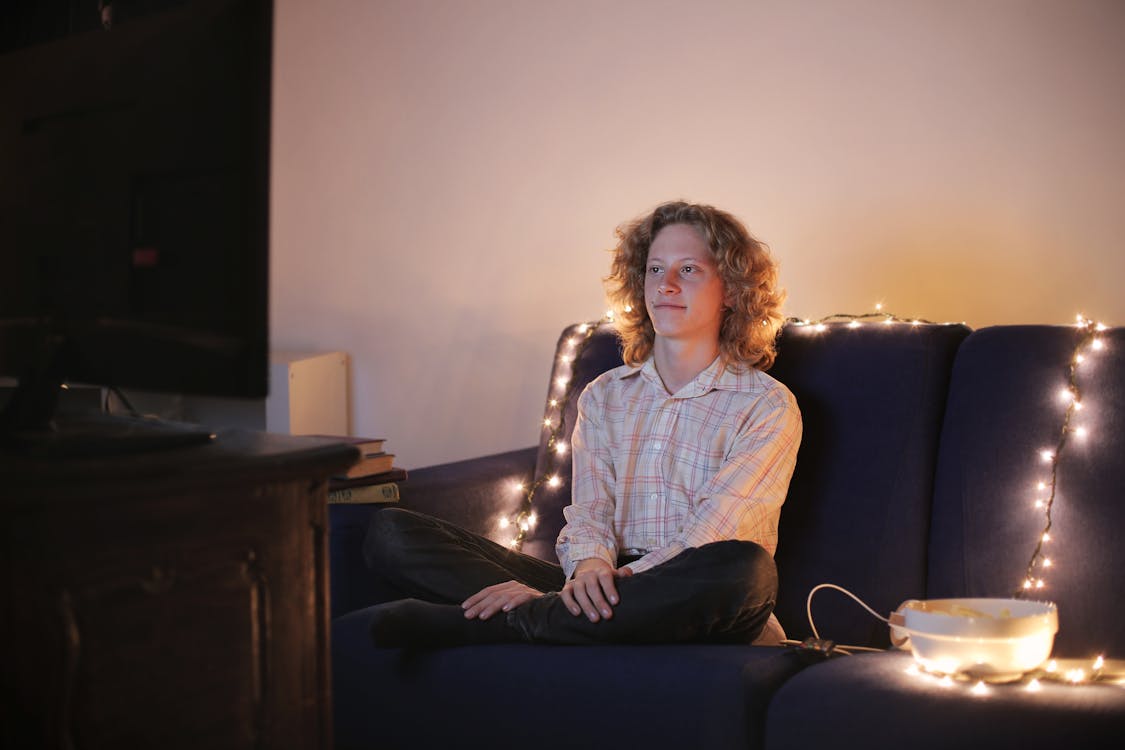 [Photo courtesy of Andrea Piacquadio/pexels.com]]
Update Your Equipment
The first thing you might want to do is change the tech you use to enjoy different forms of entertainment. Your music or movies are often only as good as the equipment you use to play them. If the image or sound quality isn't good, you won't enjoy the experience as much. It might be time for a new TV or a new sound system if you think something isn't fulfilling your needs anymore. If you're a movie fanatic, maybe it's time to finally set up a home theater with a projector. Or if you love music, perhaps you should get a new record player with Bluetooth connectivity and MP3 conversion capability.
Get Access to More Movies and TV
There's nothing worse than scrolling through your movie options and not wanting to watch any of it. When you have so much choice, it shouldn't be difficult to find something enjoyable. But perhaps the answer is to expand the choices you have available. With the right streaming apps, you can access whatever you want, whenever you want. And if you like it, you can buy it to own too. Showbox and other apps like it make it easy to watch movies on mobile devices, so you're not just confined to your home, either. You can find both free and paid resources to use to expand your entertainment collection.
[Photo courtesy of Georgefromistanbul/wikimedia.org]
Improve Your Music Options
You also want to be able to access lots of music and choose whatever you're in the mood for. Listening to whatever you want can be a combination of choosing the right music services and using the right sound system. If you use a service like Spotify, you can find almost any music and listen to it anywhere. Plus, is you use a wireless sound system such as Sonos, you can connect various music sources and control everything with your phone or tablet.
Alter Your Interiors
If you want the ultimate entertainment experience at home, you should think about redesigning some of your space. For example, turning one room into a home theater can involve making the decor darker, getting in some comfortable seating, and choosing some appropriate lighting. Having the perfect environment in which to enjoy your movies or music can improve your experience greatly and change everything forever.
If you want to make sure you're never bored at home, improving your music and movie options can help you to do that.