You wouldn't think it but there are a lot of things to consider before you purchase a rug. One of the most common mistakes that people make when buying a rug is going for the cheapest option,  which is why we've put a little step-by-step guide to follow and make sure you make the best choice for both you and your home.
First of all you need to remember that everything looks different in a showroom setting and this includes rugs, which is why you really need to take your time when it comes to choosing the one you want. Consider your options and don't rush into anything, the rugs aren't going to run away and if the retailer offers them; always ask for samples. Samples are great if you have a few different ideas in mind and you can actually take them home with you to see how the rug may fit with your decor.
So what else is there to consider? Well, the simplest of things can make the biggest difference for example, the size of the room that you will be placing the rug. The thing about rugs is that they they can make a room appear smaller than it actually is, so if you are thinking of placing a rug in an already small room then it's probably best to avoid rugs with intricate and busy-looking patterns as well as dark rugs. If you are planning on placing a rug in a smaller room then the same rule applies as does with decorating, lighter colours will make the room appear more spacious and bright.
Another important factor when it comes to choosing your rug is the texture that you opt for. The texture of the rug can add different depths to the room, for example if you chose a pile or shaggy rug then this would make the room feel cosier than your standard modern rugs, which tend to act as more of a feature.
You don't always have to worry about your rug directly matching the decor of your room, one of the trendiest options in the rug world for the last couple of years has been antique statement rugs. You know the kind? They seem to make their way into charity shops quite a lot but in all honesty they look ideal in modern spaces. Go on, be unique and bring something 'stand out' to your room!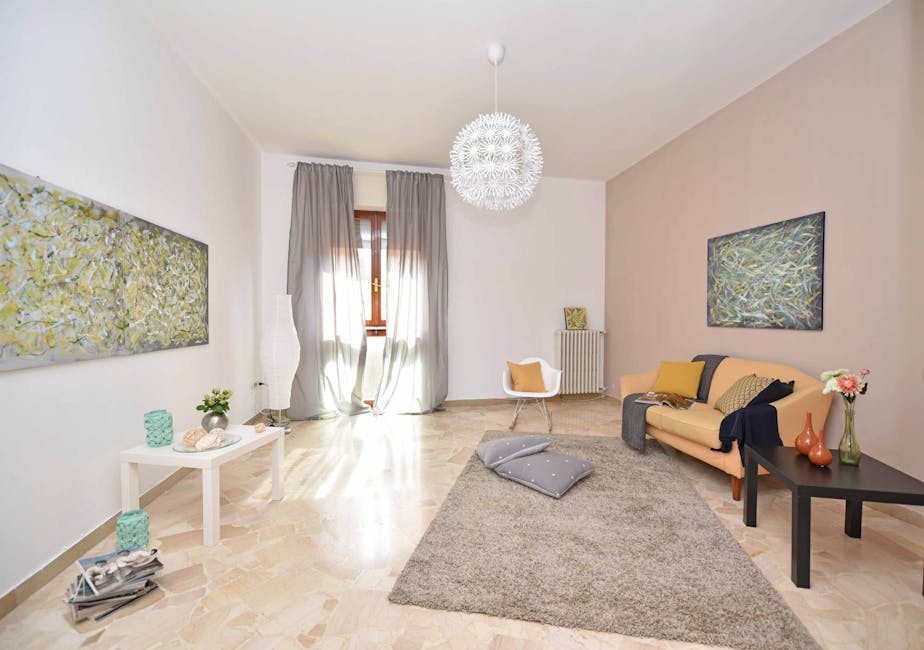 [Photo courtesy of Pixabay/pexels.com]
It's also worth thinking about the kind of home you run in accordance with the rug you choose, for example if you were to purchase a crisp white sheepskin rug it probably wouldn't be best placed in a home with pets and toddlers running about. That being said, it doesn't mean you can't have a nice sheepskin, you just need to make sure everyone knows the rules!
If you do buy a high-quality rug then there is more of a likelihood of it needing to be professionally cleaned, in fact that goes for any rug, especially if it is kept in a high-traffic area. It is advised that you have your rugs cleaned at least once or twice a year by professional cleaners, this prevents the rug becoming unsanitary and can be done on top of regular cleaning on a weekly basis.
So there you have it, just a few pointers to help make the decision of buying a new rug that little bit easier. Take your time to ensure that this rug can be the one you and your family will enjoy for years to come.