Summer is here and what better time is there to throw a little party for all of your friends and loved ones? You don't need an occasion: the good weather and the need for a proper catch up are more than enough of a reason to get everyone together. So, for the perfect get-together, it's time to start prepping for the ultimate garden party. Here's everything you need for the best event of the summer.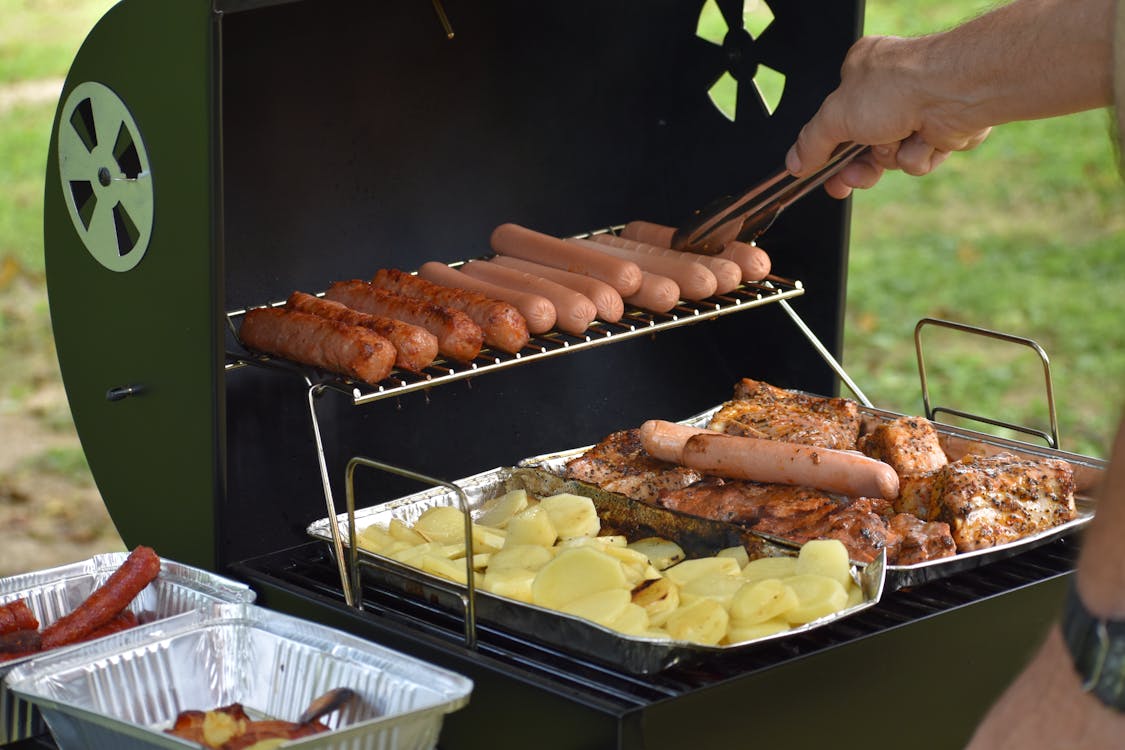 [Photo courtesy of Gergő/pexels.com]
Prepare Your Garden Space
First things first, you need to make sure that your garden is neat and tidy. Most of us neglect the space during the winter months, as we don't get much use out of it. So it's time to start making up for lost time! Get your gardening gloves on and start mowing the lawn, pulling weeds and tackling those long bits of grass in the corners with a strimmer. It shouldn't take too long but face this task sooner rather than later. You want to go at your own pace, rather than rushing about hours before the guests are due to arrive.
[Photo courtesy of Christopher Craig/flickr.com]
BBQ
Your guests will be hungry throughout the day, so make sure you're ready to cater to their needs. A BBQ is the best option, as it means that you won't be stuck inside, chained to the oven while everyone else is out back enjoying themselves. Barbequing is an immersive experience. You can share cooking responsibilities and be right in the middle of the action while turning hot dogs and flipping burgers. Remember to ensure that there's something suitable for everyone to eat with vegetarian, vegan and gluten free options for those with special dietary requirements. Make sure that there are plenty of drinks available too! The hot weather will get everyone thirsty. Squash or fresh juice is great for the kids. For adults? Make a huge bowl of punch with plenty of ice. This will keep everyone cool and refreshed.
Seating
It's easy to forget that people will need somewhere to sit. Nobody wants to stand up all day and evening and most people will want to avoid sitting directly on the grass or decking. Invest in some high-quality outdoor furniture that can be used time and time again. This can be stored away in a shed when not in use. Throw some blankets out on the ground for little ones to sit or lie down on. Some will appreciate a little nap in the shade.
Entertainment
You're going to need some entertainment. This doesn't necessarily mean hiring out a band or magician, but some music and games will usually suffice. Invest in some good speakers that will project the sound around your garden. All you will need to do then is set up a little playlist on your iPod and plug it in, ready to go. Kids will appreciate games like twister and some adults might even join in too later in the evening! Paddling pools often go down well too, as an option to cool down in the heat of the midday sun.