My husband was craving for some hotteok so I went out to buy some, it turns out that the restaurant near the gym has no more hotteok left so my only choice is to go to the public market and luckily I found someone selling the food I am looking for.
Daiso is just around the corner and as expected I can't resist the temptation so I went inside to look around, I bought few items including this little Christmas tree for W3,000. I remember my husband saying  he feels like buying a  Christmas tree for our apartment so I think this one would be nice.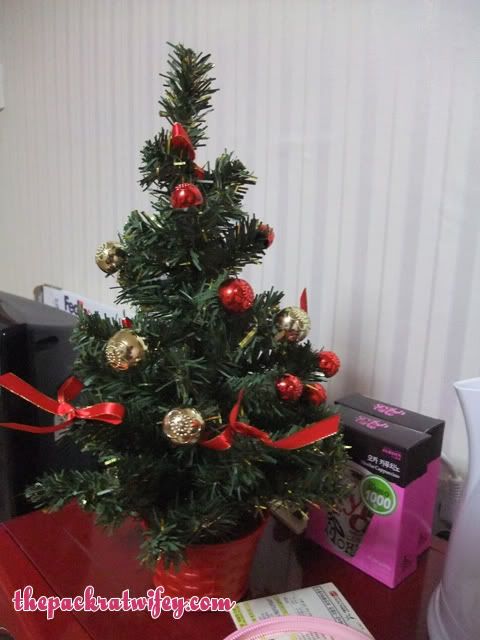 When I reached home and he saw the little Christmas tree I bought, he denied of saying he want a Christmas tree in our apartment, oh well I am used to his denials when he don't like paying for an item. Hahaha! So I didn't argue with him anymore I just told him that I am not telling him to pay for this stuff.
Well for the first time we have spirit of Christmas here in our apartment, I found this little Christmas tree so cute. Well  Merry Christmas guys!  May you have all a joyful Christmas and Happy New Year!