Many are wondering what rod pocket curtains are. These curtains are styled with size pockets on top of it to accommodate the curtain rods for shirring. The pocket size could vary but the standard is between 1 1/4 to 1 1/2 inches. Modern homes look appealing to this type of curtain. Some curtains have clip rings or header to give the window a unique appearance.
Curtains can reinvent your home by changing its looks compared to a window without coverings. It is important that when you buy a rod pocket curtains or tailored curtains, you have to determine the exact size of the wall against the size of your window frame by removing the curtains. Let the rod hang without the curtains and measure the curtain size by including the allowance for the curtain rod that is extended on both sides of the window.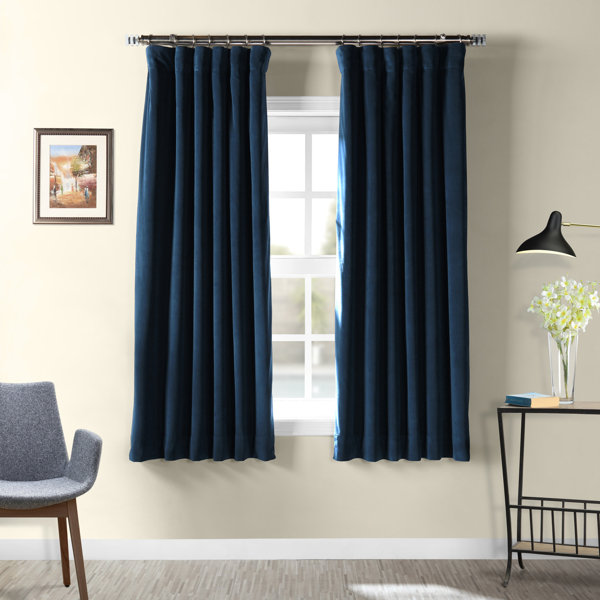 [Photo courtesy of wayfair.com]
Low ceilings look good if you adorn it with ticking stripes, music stripes or Celia rod pocket curtain to make it look taller. For high ceilings you can choose a Moire plaid or buffalo check curtain to lessen the height in the room. Floral, diamond or paisley printed discount curtains are fit for plain walls while plain and simple colored curtains look good when you match it with floral or printed wallpapers. Avoid hanging printed curtains on a printed wall because it can distract your attention and the mismatch can create confusion.
Modern curtains give added attraction to your home because of their versatility and functionality. Most contemporary and Zen-inspired homes look appealing with these curtains as they bring out the essence of the house design. When it comes to home improvement, hanging a rod pocket curtain is safe because of its simplicity. It does not have so many frills and ruffles and it is easy to mount. The design is tailor-made for your modern or contemporary home.