When most people think about luxury living, they imagine living rooms adorned in marble and kitchens decked out with fantastic range cookers. But the latest trend in luxury living is to move out of the house and into the garden. More and more people want to be able to enjoy their lives in the open air. It's here that they want to entertain guests and indulge themselves in their hobbies, especially now that the summer is almost upon us.
So what can you do to live it up in your garden? Take a look at some of these ideas from the rich and famous.
Create Your Own Covered Space
Just because you're outside, it doesn't mean you don't need a covered space to keep the sun at bay. As a result, it's a good idea to invest in some sort of canopy: one that allows you to enjoy the rest of the garden while protecting you from the sun during the hottest part of the day.
[Photo courtesy of Hotel Montecatini Terme/flickr.com]
These covered spaces can be equipped with pretty much whatever you like, but at a minimum, you'll want some seating and a table in the middle. If you've got the budget for it, add an outdoor TV for watching sports and a fan to keep you cool when the mercury hits 90.
Give Your Pool A Makeover
Swimming pools are a staple of a luxury garden: they're somewhere that you can cool off on those long summer days between June and September. But pools aren't necessarily stylish, especially if you've had your current pool for a while. Not only can they look out of date, but they can also get run down pretty quickly, especially if you don't regularly maintain them. Visit Sparklean Pools to learn more about vinyl liner pool repair. Updating your pool can make a massive difference to the visual appeal of your garden and help it to feel luxurious once more.
A Wonderland Getaway
The wealthy also really love to use their gardens to escape from the rigors of the day. Having somewhere they can go to relax helps them to unwind. A wonderland getaway can take on practically any form, depending on what constitutes a getaway for you, which is what makes it so exciting.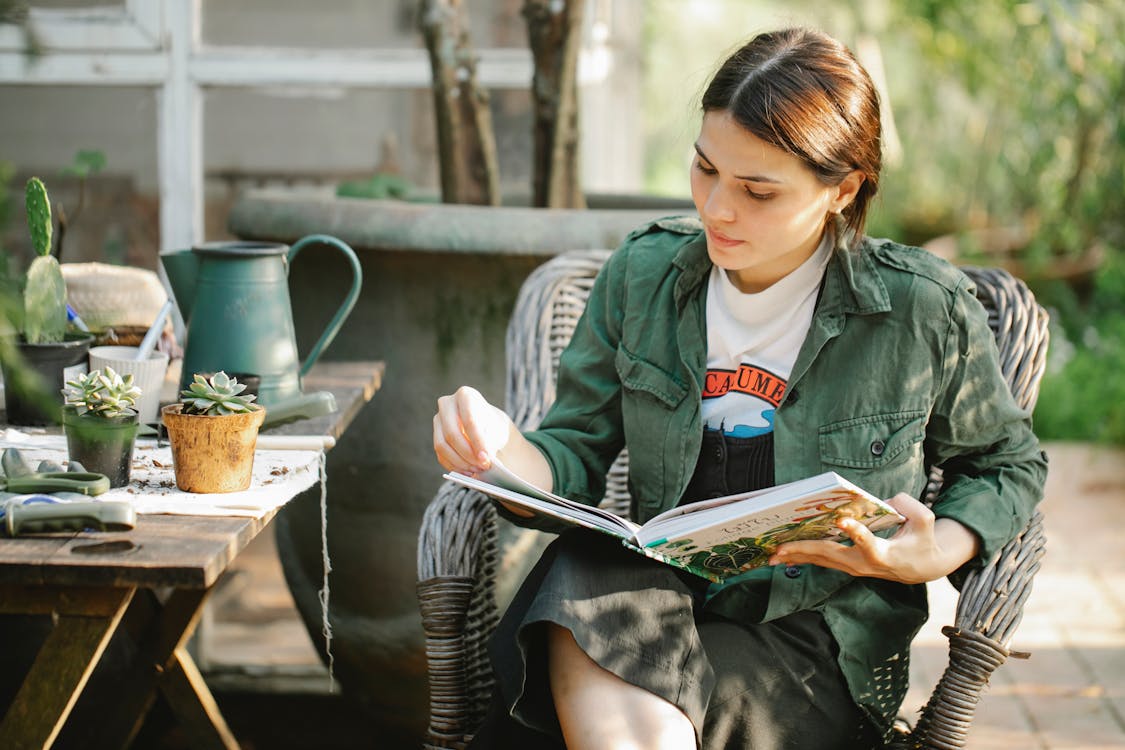 [Photo courtesy of Gary Barnes/pexels]
Some people like to be surrounded by flowers and slunk off to a remote corner of the garden to read a book. Others like to create communal spaces in unusual locations, using the geological features of the backyard itself. For instance, your garden might be on a slope, next to a steam or near to a rock formation. Finally, a wonderland getaway could be a physical building, like a summer house, complete with various creature comforts.
An Outdoor Chess Set
[Photo courtesy of Misaochaaan/wikimedia.org]
Being in the garden is all about having fun. That's why many wealthy people make games a permanent feature of their gardens. Take chess, for instance. Large, outdoor chess sets are really good if you have children or relatives who like to play. Plus, they help keep people entertained on those long summer evenings.