When you want exceptional carving knives with razor sharp edges it can be daunting to determine which knife maker offers the best knife. Professional chefs spend a lifetime building and caring for their knife portfolio; as an amateur chef or home cook it's hard to know what exactly makes a knife worthy and which knives will perform well over time. It's always a good idea to begin with a known manufacturer – Kershaw brand knives for example, when choosing fine cutlery because you know a reputable manufacturer will stand behind the goods they design and make.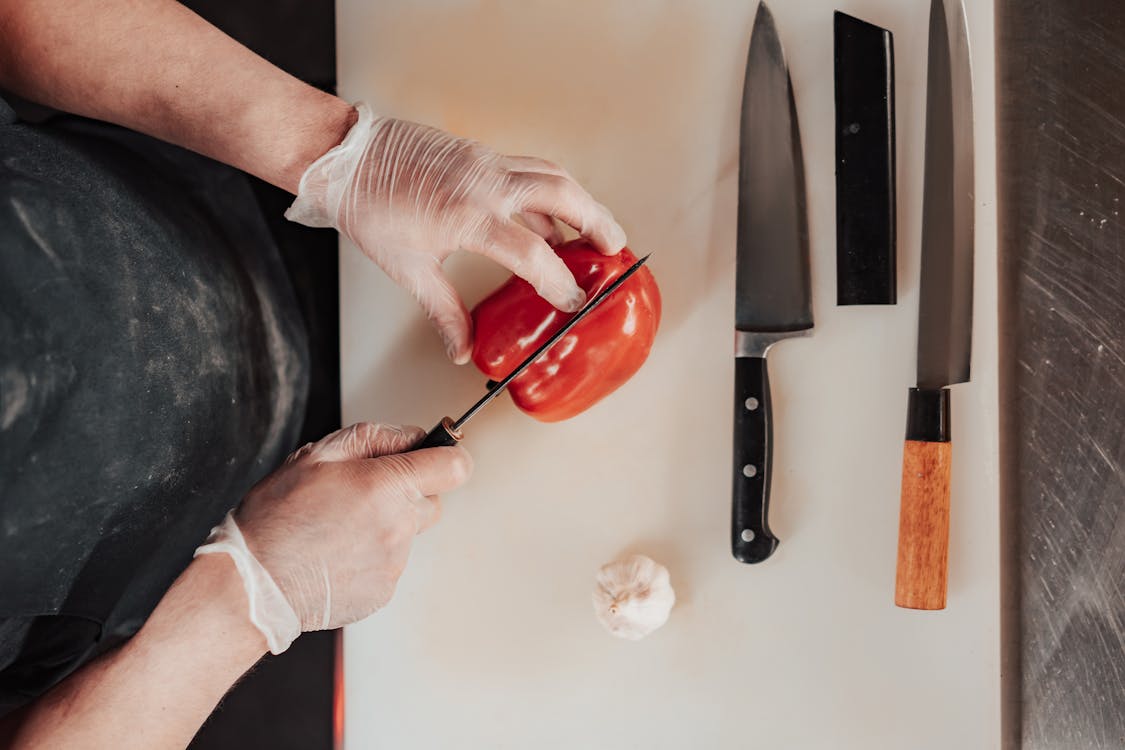 [Photo  courtesy of Mikhail Nilov/pexels.com]
Regardless of maker the materials and the design of any knife are what determine the quality and performance. Craftsmanship is essential – there should be no irregularities of any kind and all joints should be seamless; the connection of the bolster and the tang should be perfect. Any irregularities can harbor germs and bacteria and any loosening or wiggle room is an invitation to disaster. Should any of your current knives have such deficiencies it would be a wise idea to replace them as soon as possible for both safety and hygiene reasons.
Look for knives which are ergonomically designed to ensure a good grip and to allow for easy use – professionals who spend hours slicing, dicing and mincing food day in and day out know that hand and wrist fatigue can be a problem. It's critical to select a knife that feels good and fits your hand nicely. The knife should be well balanced and the handle proportionate to the blade. Some folks prefer one-piece knives which are typically made of stainless steel – with a one-piece knife there is less chance of failure plus they are very hygienic and easy to keep clean.