The other day I went to the market again this time to buy kimchi for my stew. We just arrived home  from shopping our daily needs when I had a decision to cook my chicken stew  but  I found out my husband ate some of the kimchi, in short it is not enough anymore to cook my stew.
Aside from kimchi I decided to buy bleach, the bleach I have bought year ago is already empty. I hop to another supermarket to another looking for the same brand but I still end buying another brand.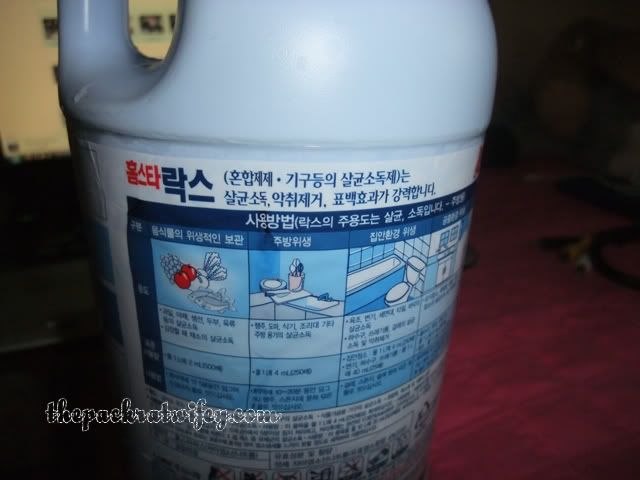 I wonder what is on this bleach why it washes vegetables, fruits and fish. I wish I can read Korean huh?  Most of the bleach in the supermarket is also applicable to the images on this brand. Anyway bleach is commonly use to disinfect and clean the house,  the kitchen, bathroom and of course to remove stain on white clothes and to use it on food is new to me.