Decorating the nursery is a joyful part of planning for the new arrival – so many hopes and dreams and so many possibilities are all part of what you consider as you create this special place for nurturing your baby. Everything must be just right, especially the baby and crib bedding because proper sleep is essential for every baby.
Choosing a crib mattress
If you are using a previously owned or borrowed crib you will want to be certain to get a new crib mattress; even if the crib is brand new many parents select a mattress other than the one that is included, especially if they want all natural materials Whatever crib mattress you choose it should be encased in a mattress protector to prolong mattress life.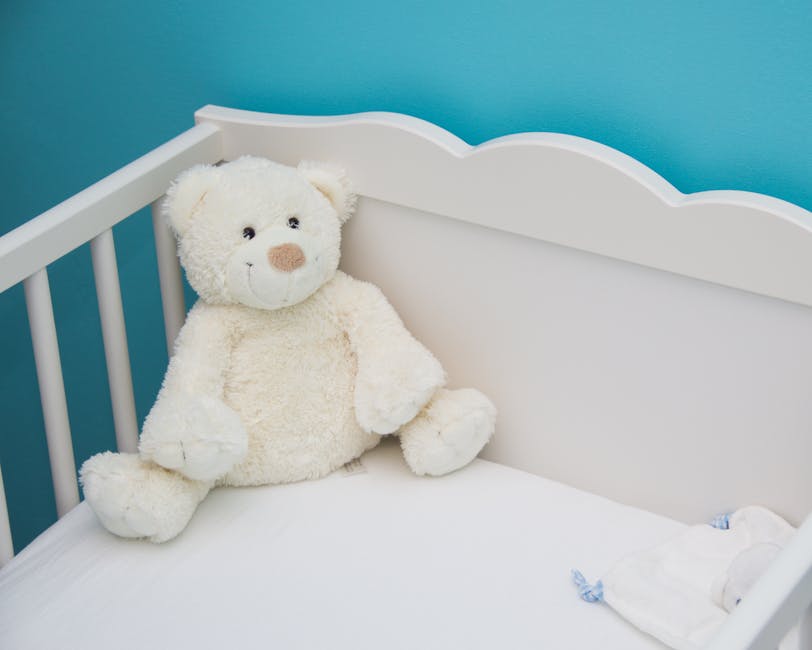 [Photo courtesy of Pixabay/pexels.com]
Perhaps you seek organic cotton bedding or only want items which feature low impact, environmentally friendly or soy based inks – this requires some research to determine what best meets your needs and the internet is the ideal resource. Take a look at the websites of your favorite bed and bath stores: Target.com, Amazon.com, BedBathandBeyond.com and others because you know they will stand behind the goods they sell.
The typical crib ensemble consists of:
a fitted crib sheet,
a crib skirt (which is like a bed skirt)
some crib bumpers.
You can buy a complete ensemble or buy individual pieces; most parent like to have extra crib sheets in case laundry gets backed up.
Cribs may or may not have padded headboards which is why crib bumpers can be helpful; experts have weighed in both for and against the use of crib bumpers so you may wish to check with your pediatrician for guidance and more information.