Not body tissue but tissue paper that's what we bought recently at Lotte Super as we have no more stock at home.  As usual we have to buy the cheapest tissue because it is more economical than buying an expensive one where we are just going to the trash after usage.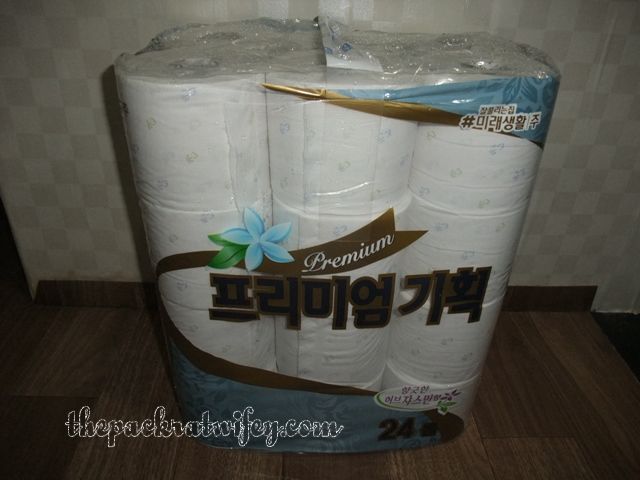 Tissue has a lot of usage, you can used this to cover your mouth or nose when sneezing or wiping dirt and etc.,
These past few days our apartment stinks not because we don't clean or throw our garbage bags it is because of the drainage system. Every time we heard water coming from the top floor occupants the stinky smell follows coming from our bathroom floor, it seems the pipes are connected and because we are in the first floor we have to suffer with the smell when the water reached the drainage. It only occurs during spring and summer season.
Dunno if the drainage needs maintenance or it is probably clogged. Drains can be clogged due to accumulation of grease, dirt and or even if someone accidentally dropped any object.
One of the house in our neighborhood  is using dark tint on their window maybe it is for their privacy or style on beautifying their home. Window tinting  can enhanced the appearance of windows, it can add charm and good atmosphere to your window.  Tint are usually dark in color but like most other things they came in different shades based where you are going to use it.
[Image from diyhometint.com]
As what I have read there are tint that can be only used in commercial and business establishment which means they can't be used on residential houses because of the shades of the tint, if you will noticed in most commercial establishment they are using lighter shades and if you ever saw a commercial establishment using  darker shades that's for private and security used, I think it is the same on vehicles because most celebrity, bank and government vehicles are tinted where you can't see who is inside but they can see you from the inside.
The government in our country has a policy not to use tinted windows and curtains on public vehicles to avoid serious crime like hold-ups, hijacking and even hostage situation.